University of Salford researchers collaborate with UICI and Dott to develop one or more alert sounds for electric scooters
February 6, 2023
I electric scooters they are a valid help to lighten the traffic and access the sustainable mobilityhowever it is undeniable that after their great diffusion some aspects have emerged to improve regarding their use and coexistence in the same transport ecosystem with all the mobility players.
If, for example, in Paris the need has arisen for a consultation regarding shared scooters and an attempt is being made to raise awareness of the incorrect and sometimes dangerous behavior of rental scooter drivers (from wild parking to violations of road rules) from parts of our country have also expressed themselves several times both on the issue of regulating the use of scooters and on that of cohabitation between the visually impaired and scooters: the former are among the most affected by the inconvenience caused by incorrect behavior such as riding a scooter on the sidewalk. But even when the scooter is driven in full compliance with the rules, blind or visually impaired people can find themselves in danger or discomfort due to the fact that the scooter does not "notify" its presence through a noise or a distinctive sound such as a motorcycle or automobile would make.
The relevant question was taken up by Dott (Dutch company that operates in responsible micro-mobility) together with researchers from theUniversity of Salford (UK) and in collaboration with theItalian Union of the Blind and Visually Impaired (UICI), through a project that seeks to bring into the development of three potential warning sounds for electric scooters, aimed at increasing their visibility without however contributing to noise pollution and recently virtual reality tests have begun in various European cities to define these sounds which could concretely help the visually impaired and blind not to be surprised by a sudden arrival of a scooter. Carrying out these experiments in different countries will ensure, in the intentions of the promoters, the international relevance of the initiative whose objective is to create a default global.
Test takers will wear a virtual reality headset and be immersed in a 360 degree environment, with simulations of users riding electric scooters in different scenarios. Working with UICI, a group of people will be involved – including blind and visually impaired – who will be asked not only to identify when the presence of an electric scooter will be perceived, but also to provide feedback on the suitability of the three sounds and indicate any preferences.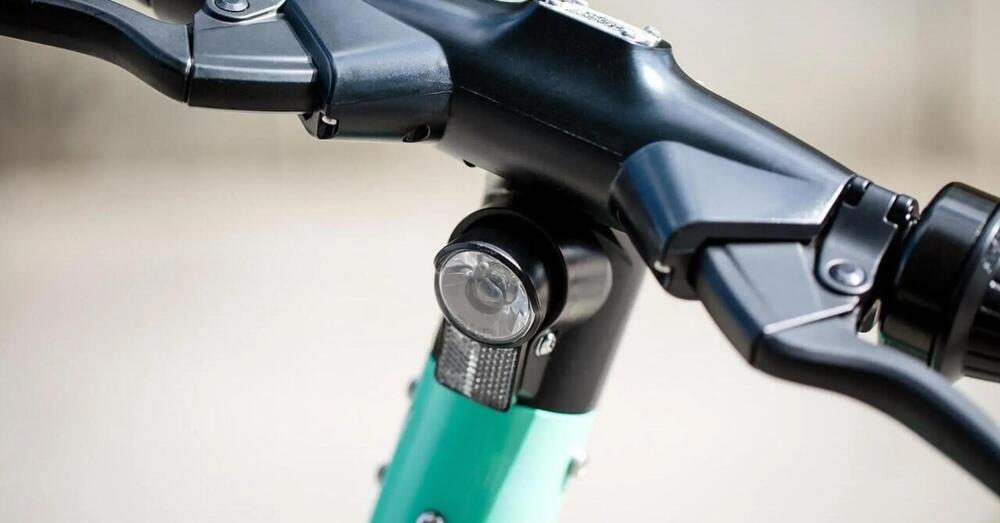 An attempt will therefore be made to find a balance between the need for visibility and minimal noise impact, however Alberto Piovani, President of the UICI Territorial Section of Milan, added: "The UICI territorial section of Milan has decided to collaborate on this project, together with Dott and the researchers of the University of Salford, because if it is undeniable that micromobility and more generally the introduction of all electric vehicles goes in the right direction to try to solve the problems of pollution, it is equally true that the latter today represents a real danger for the visually impaired for their safe and autonomous mobility in our cities and beyond. We are aware that the aspect attributable to the sensitivity and common sense of users will have to find other channels to be stimulated but at the same time the decision to find systems and technologies that can be adopted by the manufacturers of these vehicles to make them audible in their transit or approach will help to reduce the risks in everyday life."
These sounds could become populated – perhaps – almost exclusively by electric vehicles in the future the soundtrack of our cities? Difficult to say: it is true that in 2019 theAVAS (Audible vehicle alert system) an artificial noise system emitted by electric cars moving below 20 km/h, a device that protects all vulnerable users (from distracted pedestrians to cyclists, from motorcyclists to those with significant visual impairments), if even scooters were equipped with their own typical, standard and well recognizable noise there would be a substantial change to the urban acoustic background that we are used to perceiving up to now and the curiosity remains to understand what type of sound will eventually be deemed suitable. But the objective, of course, remains that of security.
Henri Moissinac, co-founder and CEO of Dr, commented: "Our vehicles are transforming cities by providing efficient transportation free of air and noise pollution. It's important that our vehicles not only work for our users, but respect all other residents of the city. Developing a standard sound for electric scooters, which can be picked up by those in need but not intrusive, could significantly improve the experience for some of the most vulnerable road users."
Passed this test phase in virtual reality the sounds will be tested in the real worldon the streets of Milan and throughout Europe, to validate laboratory results.