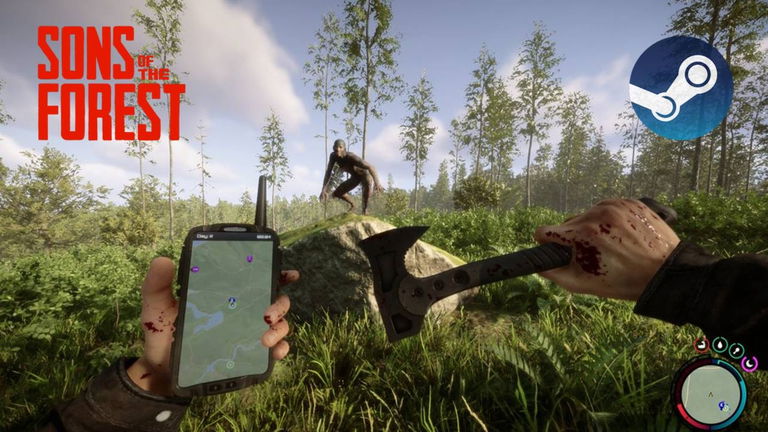 join the conversation
It is not a surprise that Sons of the Forest has become one of the most anticipated games of the year, since since this sequel was announced at The Game Awards 2019, the developers they have promised amazing features. Now that the Early Access release has finally arrived, it seems that the enthusiasm of the fans is much greater than many expected.
Yes, Sons of the Forest has brought a flood of demand on the Steam platform. This has caused the site to crash under the weight of millions of players eager to get their hands on this new and acclaimed title. Next, we will tell you what happened to Steam during the arrival of the recent Endnight Games game.
Sons of the Forest has caused Steam to crash during launch
Sons of the Forest, the sequel to Endnight Games and Newnight's hit survival horror game, caused quite a stir among fans of the genre. On February 23rd, during the early access launch, Steam experienced an issue due to the massive demand received from the public to buy and download this new installment, which meant that many players could not access their accounts to enjoy the title.
When a person tried to enter, the error "E502 L3" would appear, which is usually generated when a large number of users enter a download page on the platform at the same time. Of course this is a hit for developersas this means that Sons of the Forest is one of the potential best PC survival games of 2023.
The most shocking of all is that it is not even the full release of the title, but early access of the title due to the fact that has had some delays. The developers plan to do the same as in The Forest, adding updates until the game reaches a much more complete version.
join the conversation