It has been one of the most unexpected announcements during yesterday.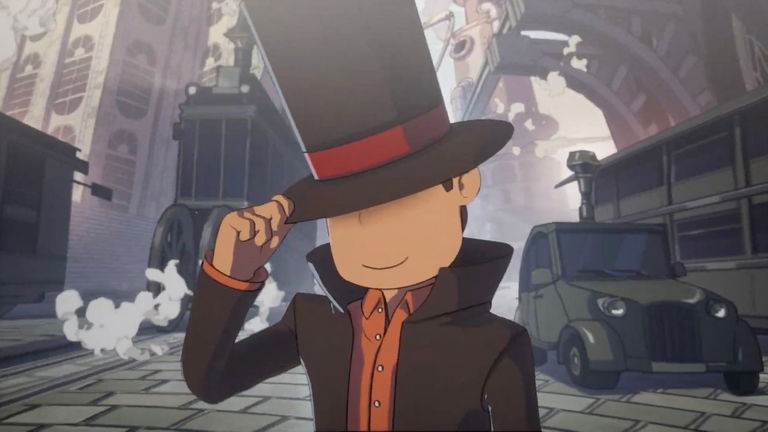 First look at the return of Professor Layton on Nintendo Switch
join the conversation
This last night has been a very special one for Nintendo fans, since, after several rumors that pointed to its celebration and broadcast, yesterday we had the Nintendo Direct of February 2023, this being an event that complies with the tradition of being at the beginning of the year to present the multiple games that will be coming to the console as well as the DLCs and expansion passes in the coming months.
And although it must be said that the event itself had everything, the truth is that there has been an announcement that has caught everyone's attention and surprised, since, despite having big announcements like Metroid Prime Remastered, the final date of Advance Wars 1+2 Re-boot Camp, that of Pikmin 4 and a new preview of The Legend of Zelda; Tears of the Kingdom, among others, what has caused many to revolutionize social networks has been the announcement of a new Professor Layton game.
Professor Layton and the New World of Steam is the new installment of the acclaimed Level 5 puzzle installment
Thus, Professor Layton and the New World of Steam is the new installment of the saga that will come to Nintendo Switchso we put Lady Layton aside to focus on the main protagonist of the franchise, so it has also been confirmed that Luke will be backbeing now in doubt what will be the way in which they will carry out this union, since The Lost Future left the plot of both quite closed.
Be that as it may, and in the absence of new information in this regard, it has been possible to know that there is already a puzzle on Professor Layton's website, so if you find this character in the main image of this page, you can get wallpapers based on the new title.
For the rest, in the absence of knowing more information such as its release date, know that Professor Layton and the New World of Steam will be released at some point in the future on Nintendo Switchbeing a mystery if it will do the same on smartphones like the previous installments.
join the conversation