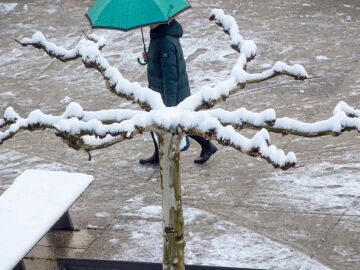 The Aemet forecasts that the sky will be clear except in the Cantabrian area, northern plateau and upper Ebro, where there will be cloudy intervals and forecasts possible weak rainfall in the eastern Cantabrian.
Cloudiness may also increase somewhat throughout the day in the area of ​​the Strait and the eastern Balearic Islands, while cloudy intervals are expected in the Canary Islands, which will be more abundant in the north of the higher-relief islands, where some showers are likely. generally weak.
Minimum temperatures will tend to rise in areas of the northern third of the peninsula, in the southeast and in the Balearic archipelago
The snow level in the Canary Islands will be between 1,600 and 1,800 meters.
The wind will blow with strong intervals in Ampurdán, Menorca, on the Galician coast and in the Strait area. Cierzo in the Ebro, wind from the east in the Bay of Biscay and from the northeast in the Canary Islands and the northern plateau. In the rest, variable light wind with a predominance of the northeast direction.