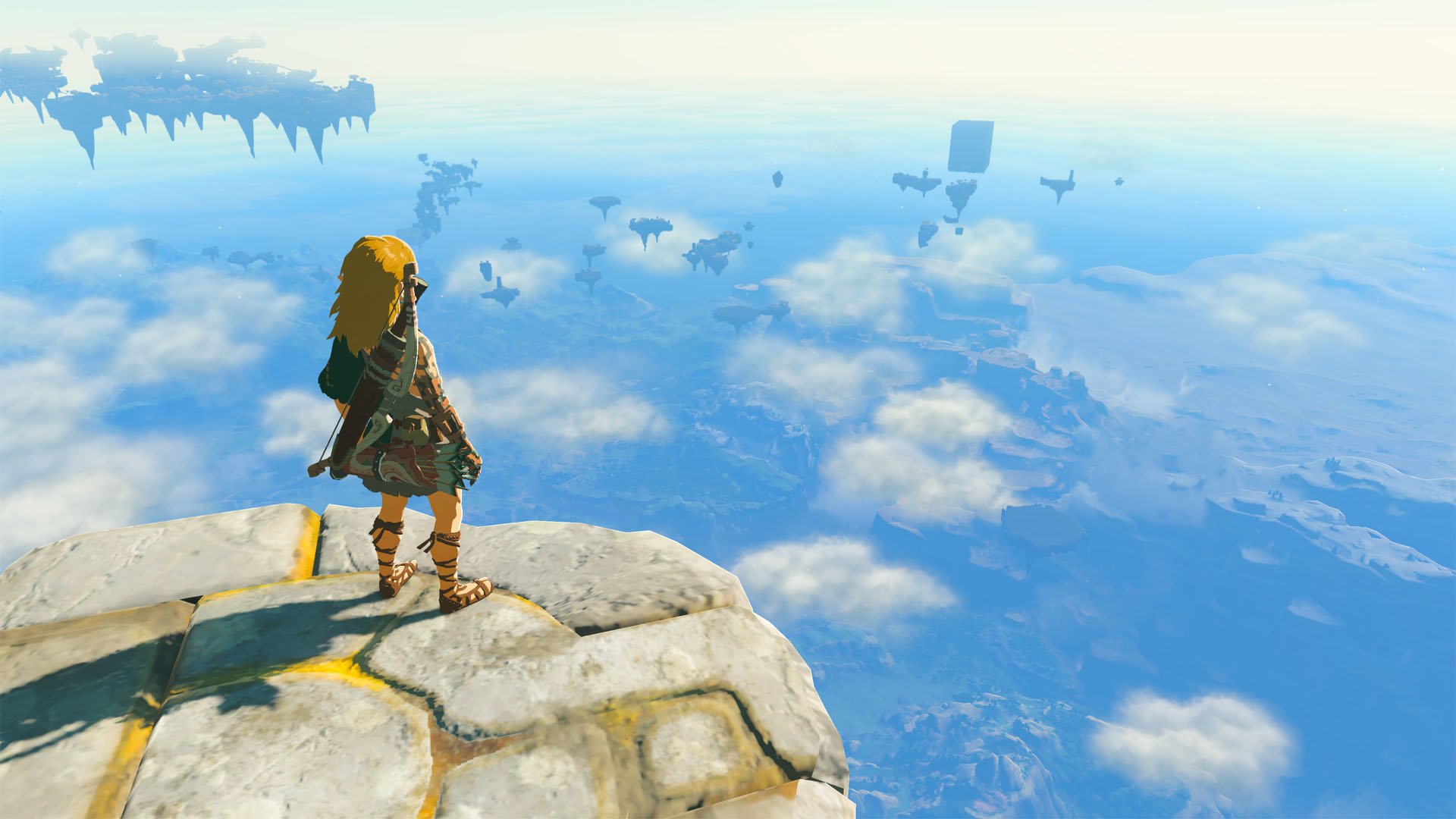 Apparently in the new The Legend of Zelda: Tears of the Kingdom it will be possible customize the parasail unlocking new aspects both thanks to amiibo and thanks to a shop within the title which will allow us to change the fabric of our parasail. This is what the developers said via a tweet visible below.
The developers in the official account tweet @ZeldaOfficialJP they state that: "If you tap an amiibo in The Legend of Zelda: Tears of the Kingdom, you may get materials and weapons, as well as a special paragliding cloth depending on the character you tapped. In a certain shop, you can change the fabric of the parasail." In the screenshot you can see how by scanning the amiibo of Majora's Mask the game will unlock a design that looks just like the famous mask on the paraglider. Instead using the amiibo of Twilight Princess where Link is on the horse along with the other amiibo from Zelda e Loftwing or the new amiibo from Tears of the Kingdom of Link will unlock paragliding designs based on those specific games. New designs will be available in a shop but additional information has not been revealed. Finally, in another tweet the new has been revealed amiibo dedicated to the sequel of Breath of The Wild where you can see Link with his classic outfit from the previous chapter with the addition of a cloak together with his new magical arm of which, still, little information is known. Below you can see the gallery with all the new screenshots and the new amiibo.
We remind you that yesterday evening at Nintendo Direct the Collector's Edition and the official price of €69.99 were unveiled and the company responded to the criticisms received on the increase in the price of €10. For all of last night's announcements, click here. The Legend of Zelda Tears of the Kingdom is awaited by fans on Nintendo Switch and will be published on 5 maggiothe wait is almost over!
If you touch an amiibo with The Legend of Zelda: Tears of the Kingdom, you may get materials and weapons, as well as a special "parasail fabric" depending on the character you touched. At a certain shop, you can change the fabric of the parasail.#The Legend of Zelda #TearsoftheKingdom pic.twitter.com/h7KWj6eDsl

— The Legend of Zelda (@ZeldaOfficialJP) February 8, 2023