The new installment in the series seems to hide more than one secret yet.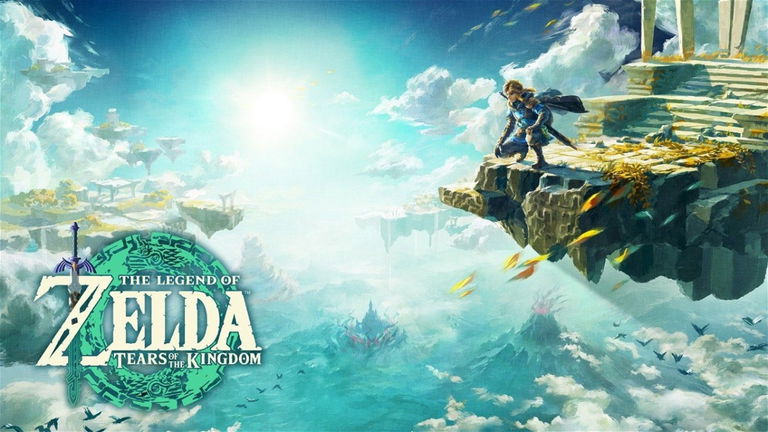 Key art de The Legend of Zelda: Tears of the Kingdom
join the conversation
The Legend of Zelda: Tears of the Kingdom es one of the most anticipated games of the year by many fans of the Nintendo console, and it is already a few months away from its official launch, but there are still some details of the proposal for this to be specified. highly anticipated sequel to Breath of the Wild. As the origin of that new Master Sword that Link wears in the latest trailers of the game.
Of course, We will not comment on major leaks or spoilers that they can crush someone the experience of enjoying this new adventure, but if we are going to echo a detail of the new Master Sword of The Legend of Zelda: Tears of the Kingdom that Nintendo itself has officially shared. As you may have seen, Link's Master Sword in the latest game trailers, It has undergone major changes compared to the last installment from the series. For what is this?
a sword of legend
The origin of this substantial transformation of the Master Sword will have to be discovered within the game itself, but we do want to share a message from Nintendo seen in one of the promotional posters for Tears of the Kingdom in the Japanese magazine Famitsu where this change is expressly discussed. "The Master Sword, which has accompanied Link on his adventures, will undergo a major transformation in the latest installment from The Legend of Zelda series!" says the poster, according to the latest translations. The large message on the right would read: "The Master Sword, corrupted"
Neat Zelda add from the new Famitsu.

The right text reads "The master sword, corrupted"

The small at the left says (shortened) "In the new title its appearance will undergo a major transformation" pic.twitter.com/jiVubwSPSJ

— Game Data Library (@GameDataLibrary) February 18, 2023
Below the image of the Sword we can see the "Tale of the Master Sword"from first appearance in A Link to the Past, 1991 gameuntil Breath of the Wild in 2017. Although technically we have been able to see it later thanks to the launch of Skyward Sword HD in 2021, remastering of the 2011 classic.
The Legend of Zelda: Tears of the Kingdom is scheduled for release next May 12 Exclusively for Nintendo Switch, we will then see what this corruption of the Master Sword is due to. Check out the latest gameplay trailer for The Legend of Zelda: Tears of the Kingdom.
join the conversation