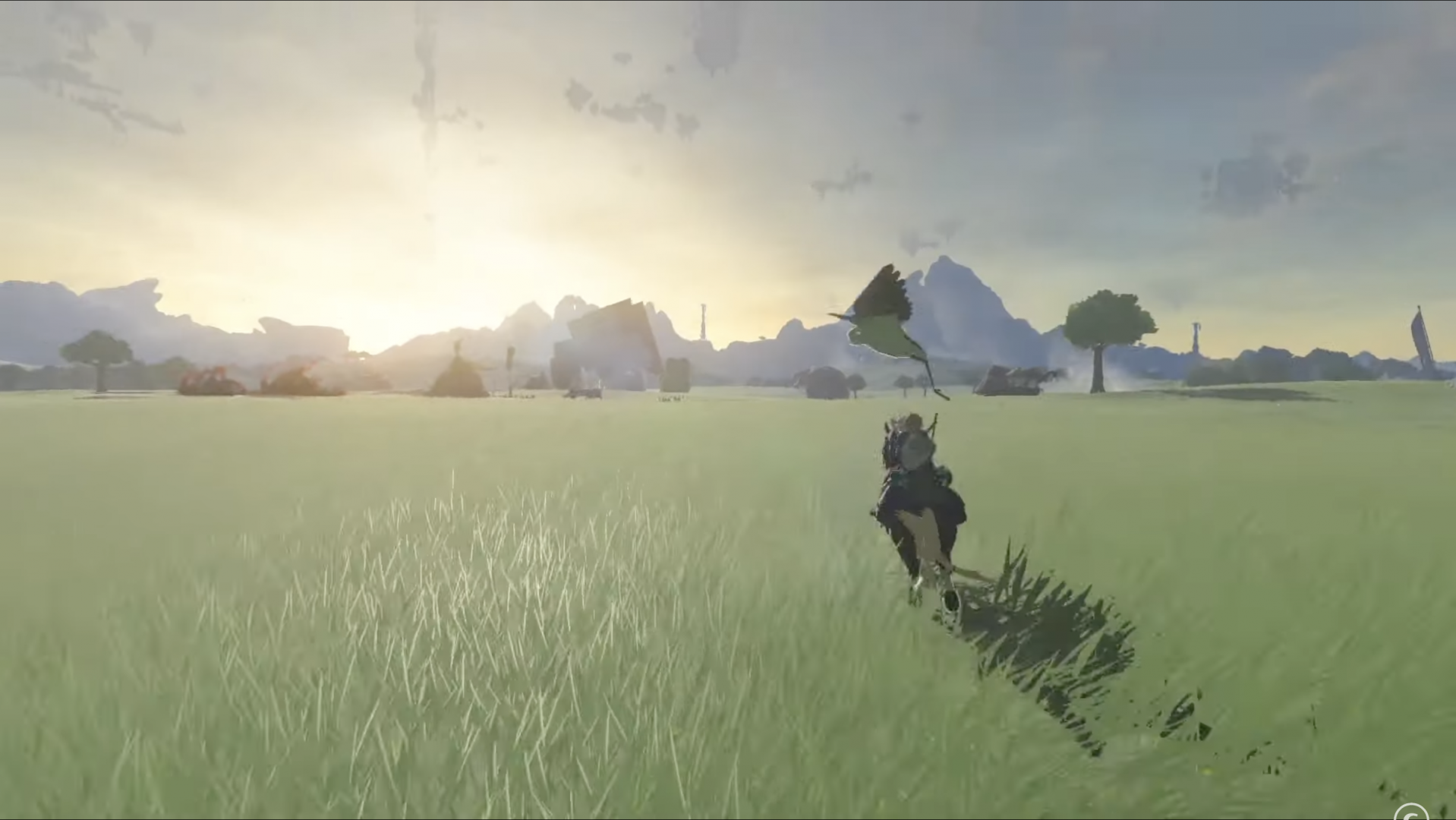 Warning… we finally have some gameplay from The Legend of Zelda: Tears of the Kingdom! Nintendo released a new trailer during the Direct of today.
We saw Links run on rails Tony Hawk's Pro Skater style, ride a hot air balloon, dive from a height and more, but the environment seemed very similar to that of The Breath of the Wild! Surely the more experienced will have found small differences in the game world, such as new structures and enemies, as well as vast plains decorated with rock symbols.
Nintendo also showed off new weapons that we could use in the game, such as broadswords and hammers that send a direct projectile at the enemy, new arrows that shine of energy verde That Link it seems to emanate from his left arm.
The trailer also shows small moments of the game's plot, which this time seems to be more accurate and intricate than the original title, in which it was overshadowed to favor the development of the Hyrule that we have all come to love.
The Japanese company also showed the release date of the highly anticipated title, the 5 maggio 2023, with pre-orders already open to the public from today. New figures will also be available for purchase Amiibo dedicated to the game.
To continue reading other news, you can click Who!