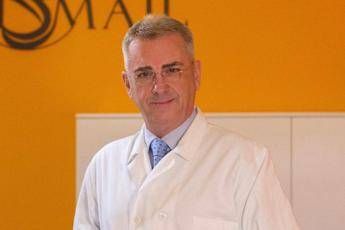 "Food schemes based on synthetic food may not have the ability to be usefully and favorably performing on the human microbiota, which requires a change of perspective with respect to the unnatural temptations of synthetic food to return without delay to traditional farming methods and grazing livestock Edible crops grow in the soil and not in laboratory plates, but there are also billions of insects, fungi, bacteria, yeasts and other microorganisms essential for making the soil fertile and productive and able to have positive effects on the microbiota as well". This was stated to Adnkronos Salute by the immunologist Mauro Minelli, coordinator for Southern Italy of the Foundation for Personalized Medicine, after the no to synthetic foods reiterated by the Minister of Health Schillaci.
"On the ground grass and spontaneous vegetation grow, rich in biodiversity and which grazing animals feed on and it is known, a beneficial diet for the animal is, consequently, also for those who feed on its milk and its meat None of this takes place under hoods or in bioreactors", remarks Minelli who has recently written a book on the microbiota: 'The secret of health' (Armando Curcio Editore).
On synthetic food Minelli sets out some considerations. "On the one hand – he observes – there is the ultra-processed food of vegetable origin, which has been on the markets for some time now in the form of legume-based burgers, soy-based drinks and cereals, gluten-based preparations. And then c "It is the so-called synthetic food, something totally different, which by definition is composed of synthetic ingredients, manufactured with cell reproduction or protein synthesis technologies. Synthetic meat, fish and milk can be found, completely unacceptable because they represent a danger to the health and safety of citizens, a denial of physiological biodiversity, damage to the environment, given that a lot of energy and a lot of water are consumed to produce them".
"We will never get tired of saying that to stay healthy you need to follow a balanced diet, based on a correct ratio of proteins, carbohydrates, essential fatty acids and other nutrients – warns the immunologist – that you need to choose the healthiest raw materials, use recipes not weighed down by too much fat and sugar, but rich in fiber, vitamins and mineral salts.And all this also so as not to alter the quality and quantity of that enormous wealth of microscopic guests that populate our intestines and which, according to by now innumerable clinical evidence, turns out to be the litmus test of our health".
"In an effervescent historic moment on a scientific level – highlights Minelli – in which the hypothesis that is anything but remote is beginning to emerge that, for example, in patients with metastatic renal cell carcinoma (the study is still in phase 1, but it is more promising) treatment with immune checkpoint inhibitors combined with a specific strain of symbiotic bacterium has been shown to prolong patient survival up to 12.7 months without any pathological progression, compared with 2.5 months for the control group in therapy with only immune checkpoint inhibitors, not considering these aspects at the center of human health (evidently not only as regards oncological pathology) would be absolute shortsightedness".
"But in order for the microbiota organ, made up of trillions of living cells that are more than strategic for the correct physiological dynamics of our body, to function regularly, it needs its own adequate nutrition. In other words – concludes the specialist – that the composition and metabolic activity of the microbiota are strongly influenced by the eating habits of the different subjects, modeling themselves plastically on the basis of any changes in food profiles".