We have compiled the 30 best free games on Nintendo Switch (in 2023) so that you can have a great time without spending a single euro.
If you are a user of the Nintendo hybrid console and are interested in the best free nintendo switch games what is there for Nintendo Switch in 2023, the best rated free titles, this is your article. With the entry of a new year, the console catalogs receive new proposals that seek to gain a foothold in a very competitive market. Therefore, today we collect up to 30 games that you can enjoy at no cost on your Switch. In addition, after a top selection, we will dedicate a small section as an "honorable mention" that will compile various proposals that include all genres.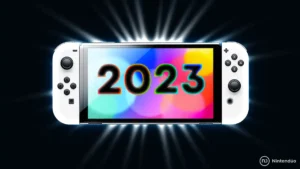 We've selected the most promising and highly anticipated Nintendo Switch games coming in 2023. There are dozens!
The best free Nintendo Switch games
Fortnite: Battle Royale, the king of free Nintendo Switch games
If there is a game that is sweeping the hybrid community, that is the work of Epic Games. Since its launch, Fortnite: Battle Royale accumulates tens of millions of players, a simple sample of how attractive this title is for the general public. In addition, its events, its continuous collaborations and all the fun that its gameplay brings together are enough reasons to, at least, give fortnite a try. A safe bet, no matter how you look at it.
In addition, with the latest updates, Epic Games has updated the control on Switch and allows cool aiming setup with motion control; the most advanced on the console so far.
Pokémon Unite, the goose that laid the golden eggs
The collaboration between The Pokémon Company and Tencent resulted, in short, in the most successful MOBA ever at its start. So, without half measures. Pokémon Unite enchanted the community since its launch, which is why it has become one of the most played free Nintendo Switch games since its release. Although it is also present on mobile phones, a market in which it won various Game of the Year awards, the truth is that the natural habitat of this work is the hybrid console. Therefore, if you have a Switch and want to enjoy a fun proposal at zero cost, this is an excellent choice.
Rocket League, the last member of the golden trio
If you are looking for variety, fun and free titles, Switch users have it clear. In the tops of the most played, Fortnite and Pokémon Unite are always accompanied by Rocket Leaguea proposal that merges football with the motor world. Therefore, although we are talking about two safe values, the success of this game lies in knowing how to find the perfect balance. If you want short, hectic and fun-filled games, Rocket League is your ideal candidate.
Ninjala, one of Nintendo's assets in free Switch games
When it hit the market, the community welcomed Ninjala with open arms. However, after a few weeks the flow of constant players of this proposal ended up deflating. Despite this, the team has continued to work on updates and improving the status of the titlewhich is why, at the moment, Ninjala is far from its original conception.. If you want to give a free game full of action and fun a second chance, feel free to do so. Also, we may have more news about Ninjala soon, because its creators have a lot of things to do with the license in mind.
Apex Legends, the alternative for a more demanding audience
There is a certain magic in a game like Apex Legends, which also makes it free, coming to Nintendo Switch. This Electronic Arts title, which has been on Switch since March 2021, falls within the topic of "game that does not fit on Switch". And, using the figures, it is impossible for millions of players to be wrong. If you are looking for a hectic battle royale, with action and something more mature than Fortnite, this is your choice.
Knockout City, un battle royale de pelotas
Update – The development team has announced that Knockout City will close its doors on June 6 2023. Here all the details.
There are many ways to do online multiplayer, but you won't find any like Knockout City. Developed by Velan Studios, the same team that invented the Mario Kart Live: Home Circuit craze, this title turns the genre into a gigantic game of dodgeball and it happened to be free to play on June 1stcelebrating the launch of its Season 6. It has a most surprising charm, with a cartoon style that fits very well with Switch and some of the craziest games, full of power-ups, races, teamwork and right-handed hits and sinister.
Fall Guys, Yellow Humor turned into a video game
Little new can be said about the minigame that brought the madness of multiplayer games with dozens of players to the craziest tests. Like Yellow Humor, but with plump characters full of costumes, Fall Guys will be free on Nintendo Switch from June 21. Requetecolorido, with more tests than ever and some of the rarest skins on the way, is a must if you like to test your skills online. If you want more details, click here!
Roller Champions, with skates and crazy!
June 21 is the day the year's free releases come together on Nintendo Switch, it seems. This almost summery Tuesday has also been the date chosen for the Roller Champions launches for free on Switch. A pretty fun PvP in which players compete by skating on tracks where anything goes to score points, even if that means handing out cakes left and right to your rivals. Like Mario Strikers! Here we tell you what we thought after playing it.
Overwatch 2, heroes never leave
We knew that Overwatch 2 was coming to Nintendo Switch, what we didn't know is that it would finally take so little after so much silence, let alone that it would be free to play! as you read it, Overwatch 2 will be available for free on Switch starting October 4, when your early access will begin. We don't know if this affects the whole game or just PvP, but we know there are Battle Passes on the way and lots of new Heroes. Take a look at his latest trailer and click here to find out more.
Super Bomberman R Online, reviving a classic
When this game was announced almost a year ago, the community was very excited. Bomberman, the classic Konami franchise, returned to the fore with a title at zero cost. In it, in addition to preserving the original formula, we will have to face up to 64 players to win. If you are a fan of the license or you simply like challenges and challenges, we encourage you to try a game that will not cause you indifference.
Fallout Shelter, management in free Nintendo Switch games
Fallout Shelter is as simple as it is effective. If you're familiar with the Bethesda franchise, now in the hands of Microsoft, you'll know that it's familiar with bunkers. In this universe, life in the open air is so dangerous that humanity has secluded itself in these underground spaces. Nevertheless, not even that can protect them from the dangers of everyday life. In Fallout Shelter our mission will be manage our own bunker through control of, among other things, resources and population. In addition, we will also have to battle numerous enemies that will not make things easy for us. If you are looking for a challenge that is as simple as it is complex, Fallout Shelter is the one for you.
Warframe, the germ of the Destiny formula
Nintendo Switch users unfortunately cannot enjoy Destiny. Nevertheless, War frame get Bungie's proposal not to be missed. Thanks to its multiple activities, its missions and its objectives, Warframe has managed to win over that niche of players who were looking for an alternative to the successful IP. In addition, the fact that it is one of the most successful free games on Nintendo Switch also adds points. If millions of players have tried it and recommend it, it will be for a reason.
Super Kirby Clash, the Smash Bros of walking around the house
If you want to immerse yourself in the Smash Bros formula and you're a Kirby fan, this product is for you. In the brawler starring the charismatic pink ball, many of the characters from his universe are measured in arena battles to find a victor. Each wrestler will have unique skills that can define the future of combat, which is why devising a strategy will be crucial. If you want a more traditional alternative to Kirby adventures than Kirby and the Forgotten Land, keep an eye on Super Kirby Clash.
Tetris 99, yes but no
For practical purposes, Tetris 99 is one of the free games available on Nintendo Switch. Nevertheless, to enjoy it we will have to pay the Online subscription. Once we are subscribed, we will be able to delve into the battle royale of one of the most successful games in history. With up to 99 players on screen, this Tetris will challenge us to make lines in record time and finish off our opponents. In addition, from time to time it commemorates the closest releases from Nintendo. If you want to know which is the cheapest method to get your Online subscription, we recommend you go to the following article.
Honorable Mentions in Free Nintendo Switch Games: Paladins, Smite, Pokémon Quest, DC Universe Online
The truth is that the hybrid can boast of have a long list of quality free games. Apart from the 13 listed in the article, Switch has proposals at no cost that fans of Pokémon, Monster Hunter and many other successful licenses will like. We leave you a list, along with a brief description, of some of these titles:
Paladins: another alternative to Fortnite and Apex Legends that has more than 20 million players.
Pokemon Quest: getting everyone was never so picturesque and fun.
Pokemon Cafe ReMix– The upgraded version of Cafe Mix turns running a cafeteria into another way to catch pocket monsters.
Asphalt 9: luxury vehicles and incredible circuits to have a very entertaining time.
Arena of Valor: 35 heroes and 5v5, 3v3 or 1v1 battles to test your skill.
Dauntless: title inspired by Monster Hunter in which we will hunt monsters and have adventures.
Fantasy Strike: a competent fighting game that drinks from the classics of the genre.
DC Universe Online: a gigantic MMO in which you can be the hero or villain of your story.
Smite: another successful multiplayer full of gods and constant updates.
Delta rune 1 + 2: the new from Toby Fox after the magnificent Undertale.
Sky: Children of the Light: a dreamlike setting and a design that looks like something out of an animated movie. Enjoy its magical open world alone or in company
My Hero Academia: Ultra Rumble: the formula of the license made into a video game (yet to be released).
Spellbreak: take Fortnite and add magic to it. That is the spectacular proposal of this battle royale in which the spells take the lead.
Warface: the closest thing to Call of Duty for free on Nintendo Switch. More than 50 maps, dozens of weapons, first person shooters and even challenges with fragments of a plot.
Yu-Gi-Oh! Duel Master: The spectacular card game Yu-Gi-Oh can be enjoyed for free on Nintendo Switch with this title. Be careful, it hooks a lot.
Super Animal Royale: a 2D battle royale with adorable little animals to take on. Don't be fooled by that cute appearance.
Brawlhalla: Ubisoft's Smash Bros 2D. It is packed with collaborations from big franchises and is very simple, but also very addictive. Ideal to remove the Smash monkey for free.
Therefore, if you are a console userhere you have up to 30 free nintendo switch games, at zero cost, to which you can dedicate countless hours. And if, on the contrary, you are looking for a list of the best games coming out in 2023 in the big N system, we invite you to take a look at the article that we dedicate to it.