A job offer that is nothing short of scandalous, that of a Neapolitan bakery that is looking for a cashier for 3.5 euros an hour.
For months in Italy we have been witnessing a paradox: on the one hand millions of unemployed people and on the other entrepreneurs who say they cannot find staff. Often, however, it is not the fault of young people who do not want to work.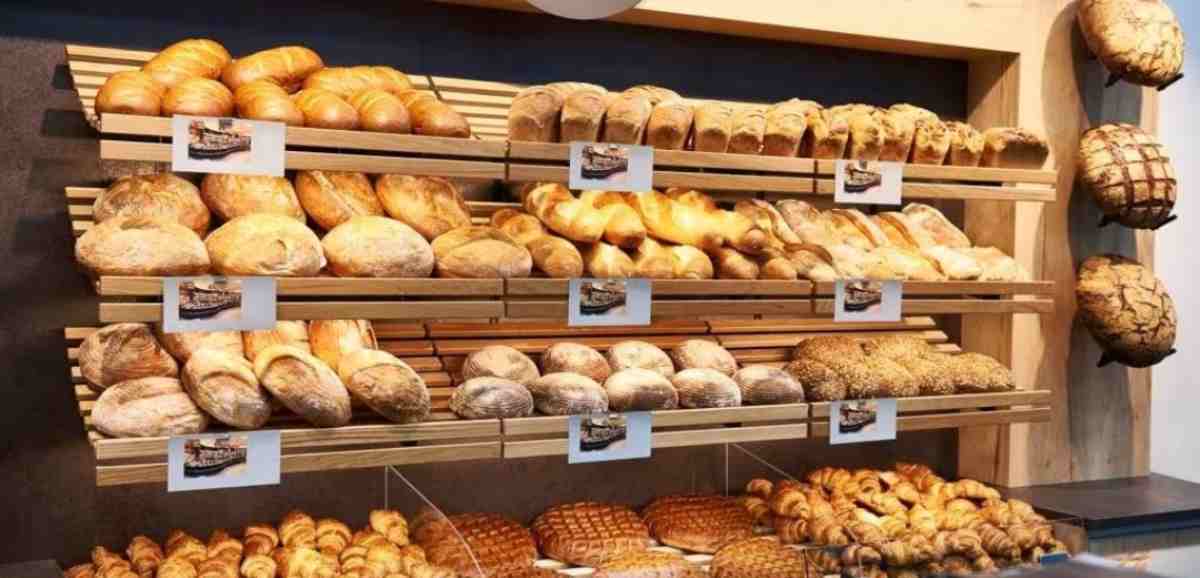 The bakery pays 3.5 euros per hour/ web archive-Read it
In a bakery in Naples the owner is looking for staff to employ at the counter. The problem is the salary: 3.5 euros an hour. The owner specified in his announcement on Inter that he would offer a job as a banker for a salary of 150 euros for 42 hours a week, i.e. 3.50 euros per hour. The offer comes from the Maradona stadium neighborhood, Fuorigrotta. The announcement was posted on Instagram by green deputy Francesco Emilio Borrelli, who has now become a point of reference for those who have complaints to deliver on the subject. The message published by the deputy tells the adventure of a thirty-year-old Neapolitan, Luca Severino, who, together with his wife, asked the owner of the bakery for information. "But are you looking for employees or slaves?" Was the comment of the couple and the owner replied that they should only thank because other bakeries would pay much less. Hundreds of comments at the bottom of the deputy's post, especially of young unemployed or precarious workers indignant and offended by this offer.
Employees or slaves?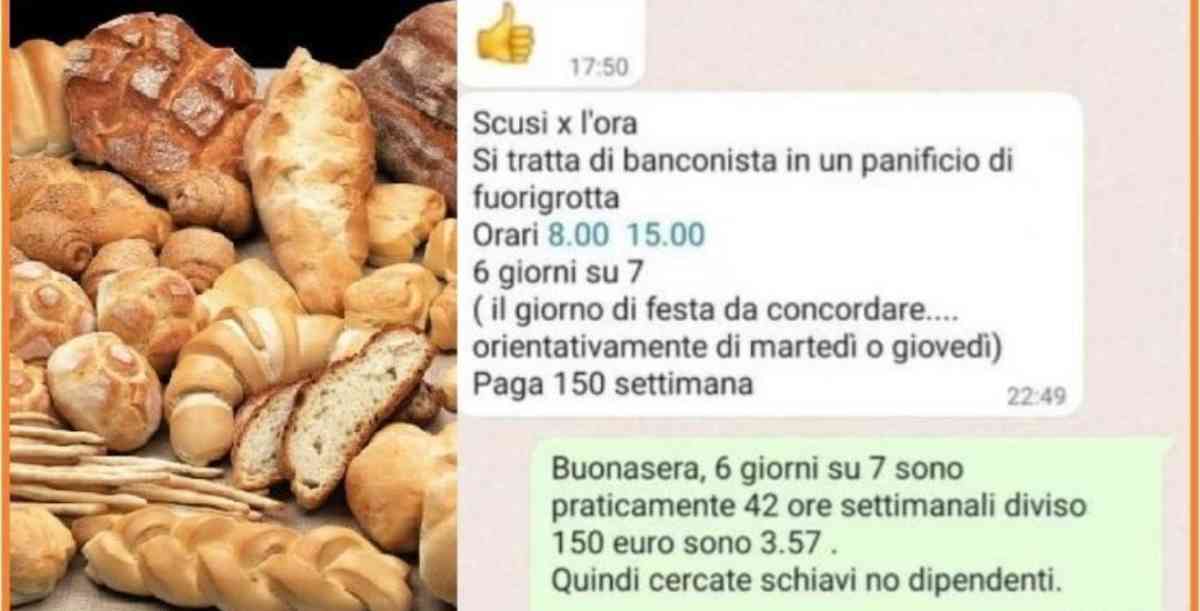 The job offer posted on the Internet/ web archive-Read it
Unfortunately this kind of job offers at the limit of legality there are many and they do not concern only the capital of Campania. From North to South without forgetting the Center and the islands, the job offers with crumbling contracts and pittance wages are numerous and they appeal to need of many unemployed people – not only young people but also mothers and fathers of families or those over 50 left without a job – to go back to work to pay the rent, the bills, do the shopping and feed their children. Recently, however, the baron Vitantonio Coluccifounder and owner of Plastic Puglia – a leading company in the irrigation sector based in Monopoli, Puglia – complained that not being able to find drivers, welders and laborers despite him offering a regular contract and a salary of no less than 1700 euros per month. After its announcement on the web, within a few hours, the company was overwhelmed by curriculum and phone calls from young people who wanted to apply.