In the last chapters of 'Hermanos' we have been able to intuit that the end of the passage of one of the students through the Ataman school was about to arrive. Talya had been told she had to leave Istanbul!
Talya is one of Harika and Süsen's best friends. She is a bit of a shy girl and a great support for the people she surrounds herself with. Perhaps her character has gone more unnoticed than that of other students at the school, but she has given us some great moments, especially with… Mazlum!
Kadir's friend came to Ataman College to work in the cafeteria, where he noticed Talya. Since Kadir's death, Mazlum became a fundamental support for the Eren brothers. Trying to exercise in a certain way, the role of older brother that they had lost.
Talya and Mazlum began to have a relationship since he started working in the school cafeteria. Later they formalized their relationship. And it seems that it's going to be long because after the news of Talya's move, Mazlum… has decided to go with her!
The relationship between Talya and Mazlum
Undoubtedly, Talya's time on 'Brothers' has been marked by her relationship with Mazlum and vice versa. It all started with the arrival of Kadir's friend at the school cafeteria, which Talya's group of friends frequently visited.
Mazlum and Talya started seeing each other after class. The young woman accompanied Kadir's friend to the football games in which he played and they both had a great time together.
At one of those after-school hangouts, Kadir's friend plucked up the courage and confessed his feelings to Talya. He was nervous! But everything turned out better than he expected because the young woman felt the same way and… they started a relationship!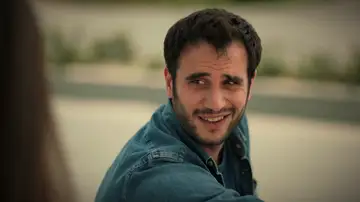 The couple had a bit of a crisis when Harika told Mazlum that Talya was ashamed of him for being lower class than her. Although she had said that at the beginning of the relationship, Mazlum did not sit well with it and decided to break up with her. Talya tried to apologize, but it was no use. She was in love with him!
After the breakup, Cemile found her crying in the school bathroom and decided to talk to Kadir to try to get the couple to talk to resolve their differences.
Cemile and Kadir locked the couple in the warehouse. They wouldn't open them until they resolved their differences! Thanks to that, Talya and Mazlum gave themselves another chance. What an emotional moment they made us live!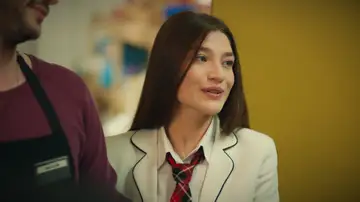 But the biggest problem appeared when Talya found out that she had to leave Istanbul and. hence the college. The young woman would be separated from her friends and her partner! Both she and Mazlum were very down since they heard the news.
But Mazlum thought it over and made a decision… to go with her! "What was I going to do without you in this cafeteria"? she told her. Kadir's friend was willing to move in with his girlfriend and start a life together in a new place. Also, they would not be too far from Istanbul and would be able to visit their friends frequently.
Without a doubt, we say goodbye to one of the most beautiful couples at Ataman College, who we hope will have a happy future together beyond Istanbul. We will miss you!