Suara.com – Actor Rizal Djibran was reported by his wife, Sarah, on suspicion of domestic violence (KDRT). The factor of sexual violence is the main issue highlighted.
"That's what I don't like the most," said Sarah at Polda Metro Jaya, Jakarta, Monday (13/2/2023).
The problem started in March 2022. Rizal Djibran was angry because Sarah often refused when asked to have husband and wife relations.
"The reported person likes to ask for sexual intercourse. Yes, the name is husband and wife. But my client objects," said Sarah's attorney, Tris Haryanto.
Also Read: After being sued for divorce by Rizal Djibran, Sarah reveals that she became a victim of domestic violence by her husband: forced sexual relations, encouraged…
As a result of the rejection, Sarah was forced to serve Rizal Djibran's sexual desires.
"So my client was forced, pushed, pulled, even beaten. His hands and feet were also restrained until they resulted in bruises," said Tris.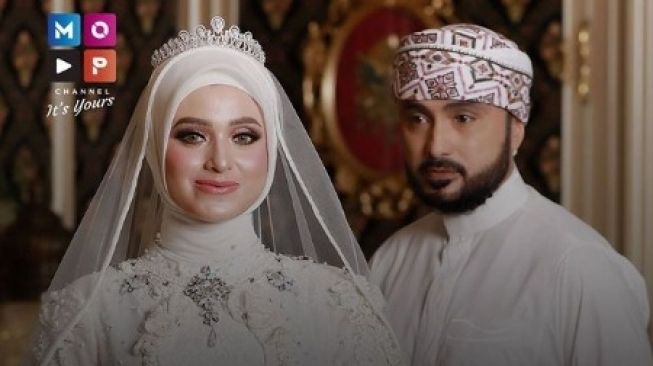 Rizal Djibran's wedding moment (Instagram/@rizaldjibran_)
Sarah refused Rizal Djibran's invitation to have sex because her husband was suspected of having sexual deviations. However, he did not want to explain in detail what abnormalities the artist usually does.
"That's a sensitive matter, I can't go into details," said Sarah.
Rizal Djibran was also accused of having threatened and said harshly to Sarah when she wanted to report her husband's alleged sexual violence in the same month.
Also Read: Looking tough, Paula Verhoeven admits that she is not strong enough to face the Baim Wong domestic violence prank case
Sarah finally made up her mind to report to the police after being kicked out of the house by Rizal Djibran in September 2022.
"He kicked me out and my parents too. That's what made me really have to continue this to the police," said Sarah.
In Sarah's report, Rizal Djibran was subject to Article 5 letter a in conjunction with Article 44 paragraph (1) and/or Article 8 letter a in conjunction with Article 46 of Law No. 23 of 2014 concerning the Elimination of Domestic Violence.
"The threat is a minimum of 5 years, a maximum of 15 years in prison," said Tris Haryanto.