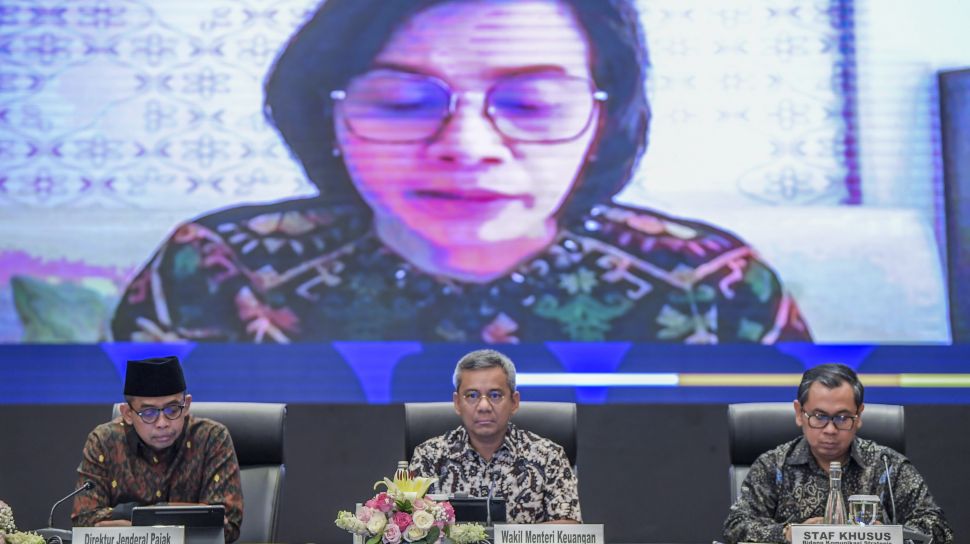 Suara.com – Minister of Finance Sri Mulyani Indrawati asked the public to stop having bad perceptions and make employees of the Directorate General of Taxes. Because, not all tax officials have a luxurious lifestyle.
He also denied that tax officials were paid a large amount, then they lived a luxurious lifestyle.
"The public has judged, buying a motorbike of Rp. 150 million, as if we took Rp. 1,700 trillion earlier, isn't it? Don't perceive those who are paid then as if they are enjoying the luxury," said Sri Mulyani in the CNBC Economic Outlook 2023, at St Regis Hotel, Jakarta, Tuesday (28/2/2023).
Furthermore, the former Managing Director of the World Bank has reminded his employees in all circles of the Ministry of Finance not to show off his wealth.
Also Read: CHECK THE FACTS: Paying Rp. 100 Billion in Taxes, Jokowi Drags Rafael Alun Trisambodo to Prison, Really?
Because, explained Sri Mulyani, showing off the wealth of officials created a bad image in the eyes of the public. In fact, he judged that the people would be angry if officials continued to show off their luxurious lifestyle.
"If you look fancy, instead of looking cool, the people will get angry and you will also be in a defensive position," he explained.
Previously, Sri Mulyani could not stop thinking about the glittering world of her staff. The reason is, he found his staff at the Directorate General of Taxes or DGT who own a big motorcycle club, aka Moge.
In fact, he was so excited that the former Managing Director of the World Bank posted a photo of his staff, Director General of Taxes, Suryo Utomo, who was having fun riding a moge on his personal Instagram.
Upset with this action, Sri Mulyani also asked the DGT's motorbike club to be disbanded.
Also Read: Not After the Rafael Case, DIY Customs Officials Are in the Spotlight After Showing Off a Luxurious Lifestyle
"Requested that the BlastingRijder DJP club be disbanded," he wrote as quoted, Monday (27/2/2023).
According to Sri Mulyani, the glamorous lifestyle and hobbies among civil servants are very bad and will create negative perceptions in society.
"And raise suspicions about the sources of wealth of DJP officials," he said.