Dunlop's newcomer combines hypersport-like performance with a high mileage tread pattern (+60% compared to the TT900 GP) and is aimed at small displacement bikes
February 7, 2023
It was created with the aim of offering hypersport-type performance by combining it with a high mileage tread and excellent handling: it is the Sportmax Q-Lite dedicated to small-engined motorcycles, the new sport-touring tyre Dunlop which aims to offer an excellent riding feeling at any speed or lean angle.
Dunlop declares that thanks to the constant radius profile and the innovations in the tread design, which allow optimization of the contact area with the asphalt even with the bike heavily loaded, a clear improvement is obtained in grip and handling but also in mileage, with a duration which compared to the predecessor TT900 GP is improved by 60% (verified through tests performed under controlled conditions on sizes 110/70-17 and 140/70-17 on Yamaha YZF-R3 and Kawasaki Ninja 250). The TT900 GP is, among other things, replaced in the price list by the new Sportmax Q-Lite.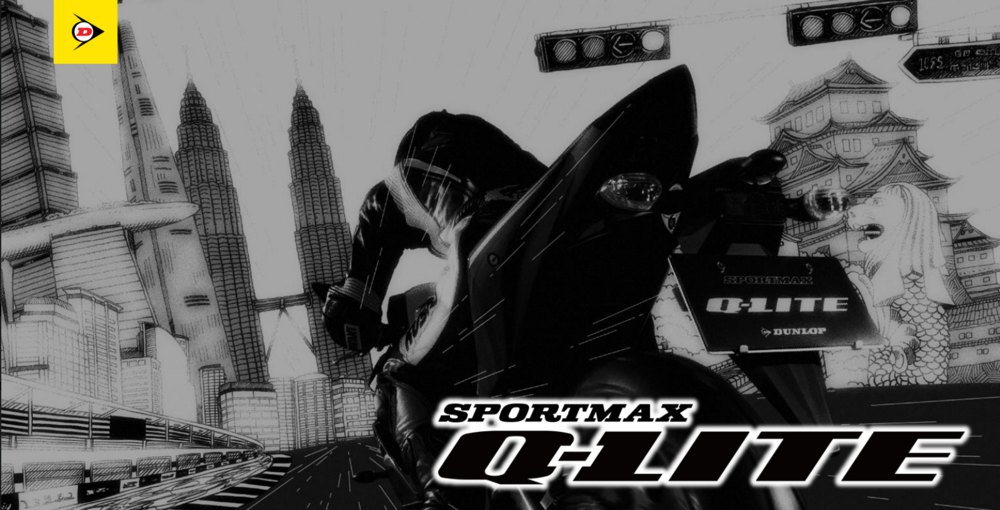 Il new tread design allows to optimize the contact area with the asphalt even with the bike heavily loaded and thanks to the compound developed specifically for the Sportmax Q-Lite, completely in carbon with the presence of high grip resins, the result is a greater grip on dry and wet surfaces. In terms of structure, the stiffness of the tire casing has been optimized for each individual size. In addition, the groove shapes were developed using FEA (Finite Element Analysis) simulation to optimize mileage and reduce uneven wear.
Luca Davide AndreoniMarketing Manager, Dunlop Europe declares: "Dunlop Sportmax Q-Lite is an excellent combination of style and technology, which winks at young motorcycling enthusiasts looking for excellent performance in terms of grip and safety, combined with a captivating".
Sportmax Q-Lite, Dunlop presents the hypersport design tire for small displacements