Is taking two prototypes out into the cold and snow part of the final stage of development testing?
February 17, 2023
Find spy photos on the net of futura Royal Enfield 450 Himalayan it's not difficult: both in India and in Europe a few shots were stolen from the vehicles under development and from these photos we have already been able to make some reasoned hypotheses on what the – probable – new Indian Adventure will be like.
It must be stated that Royal Enfield has never confirmed anything officiallytherefore the data that has been circulating on the net for some time now and the assumptions that we ourselves have made in terms of cylinder capacity, power, technical data and arrival times could be distorted when a press release were to go out from around Chennai, but the point isn't so much this since however it should be called and although the cubature doesn't necessarily have to be those 450 cc speculated, the new bike with 21 inch front wheel and single-cylinder engine seems to be increasingly being defined.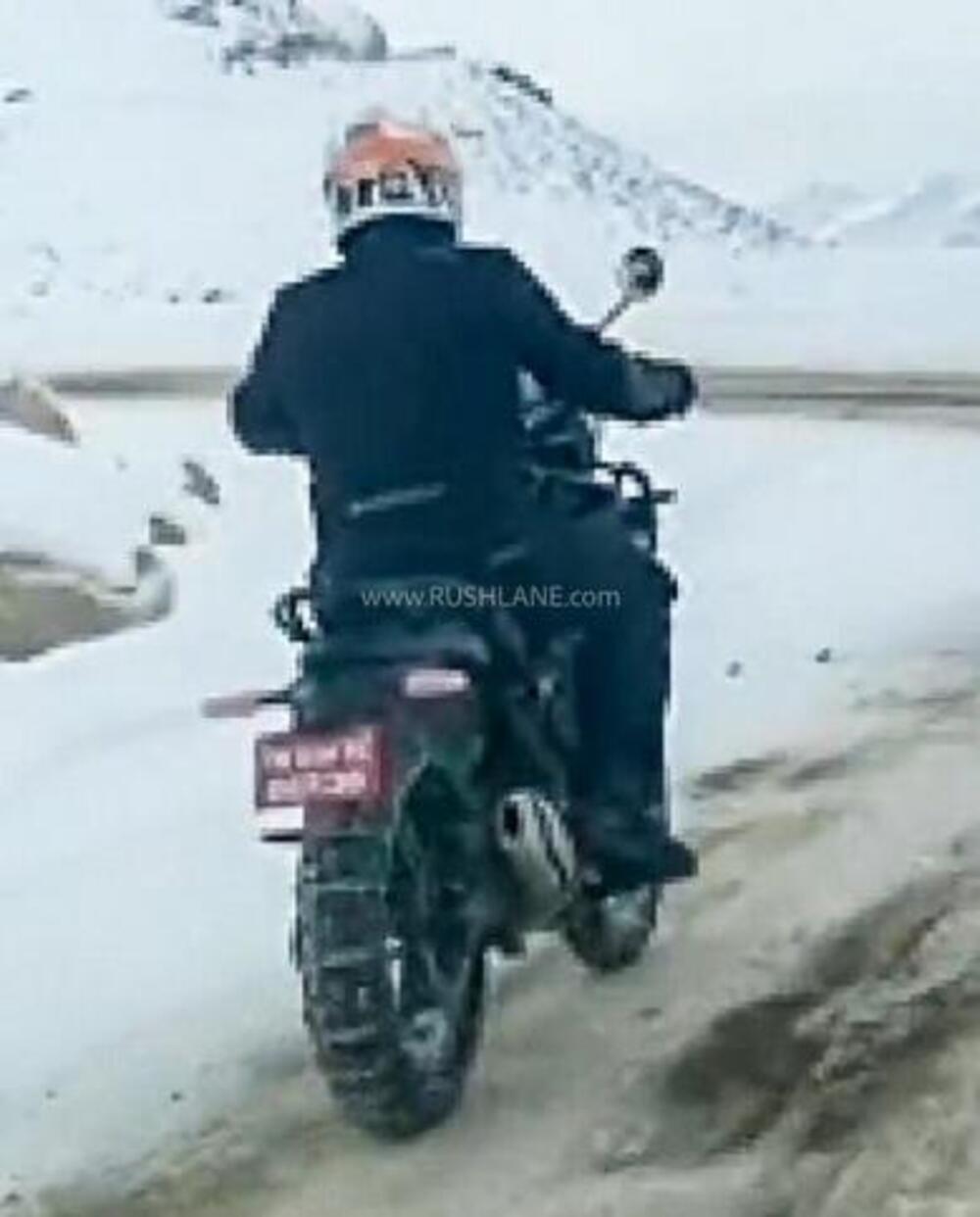 The last – in chronological order – sighting took place a few days ago and portrays two test riders in the cold and snowy Indian territories between Khardung la and the Nubra valley on the saddle of the prototypes which climb without too much hesitation up a snowy road, with chains on the rear wheels. You can see the video (and hear the sound of the single cylinder) on Twitterremembering that it is forbidden by the CdS to proceed on the snow.
Rushlane's Indian colleagues, always well informed about what is happening within the Indian borders, talk about the possibility that one of the two bikes is a Scram but from the images in the video we were unable to figure it out, however these tests are certainly what better to verify the behavior of a "no road" motorcycle given the very low temperatures not road conditions rather convincing for engine and chassis.
Very early to hazard a possible presentation date, albeit static, of the new model. In all likelihood some more news will be available in the second half of 2023.
Source and photo: Rushlane, 91wheels