3 time winner and defending champion, Sam Sunderland also has to miss the Abu Dhabi Desert Challenge with a last minute injury. Like Benavides, the GasGas officer breaks his leg during shakedown
February 24, 2023
Abu Dhabi, UAE, February 24. Another accidenteven before theAbu Dhabi Desert Challenge really begins. Still shakedown and, after Kevin Benavides, it's Sam Sunderland's turnthe reigning champion, who pays a very high price for a fall during the last training session before the race.
Having fallen over a dune and landed in a "pocket" of soft sand, Sunderland sent his right leg into compression obtaining the fracture of the right tibia at ankle height.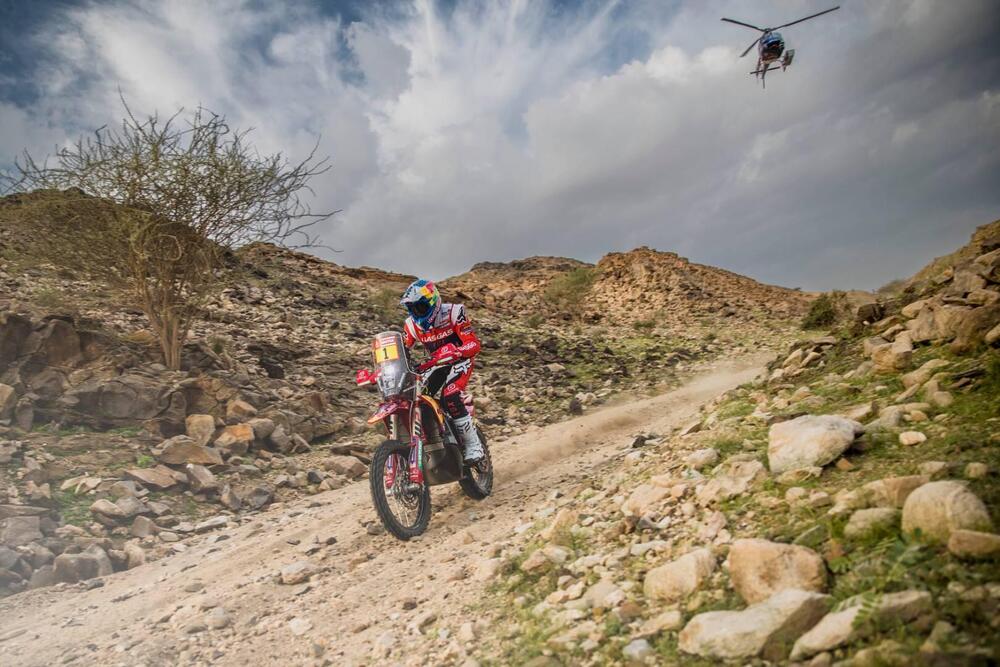 Nothing to do, transported to the hospital and operated on, "Sundersam" misses the second round of the World Rally-Raid and now he hopes to be able to return, fully recovered, for the third of World Rally-Raid Championshipil Sonora Rally which takes place in Mexico at the end of April. Sunderland, two-time winner of the Dakar and three times of the United Arab Emirates Rally, he had worked hard to recover after the accident that had taken him out of the race in the first stage of the recent Dakar.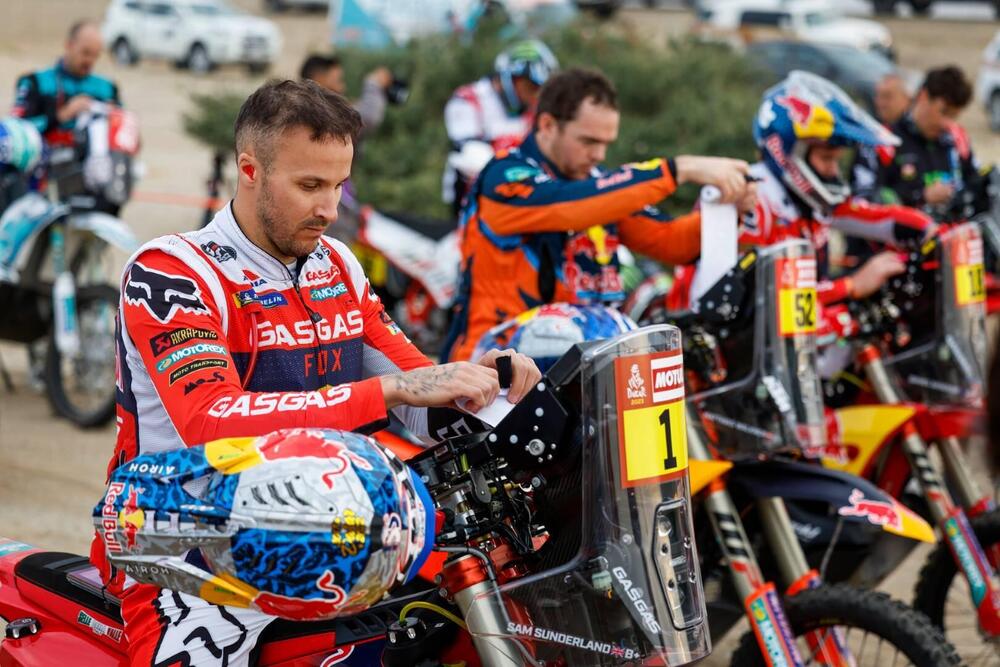 Ironically, the GasGas official will therefore not be able to defend the victory at the ADDC in 2022, and will also have a difficult time defending the Title of first Rally-Raid World Champion conquered last year. Likewise GasGas, which has not yet recovered Daniel Sanderswill not be able to compete at the ADDC. Norbert StadlbauerTeam Manager of the Team, still hopes to take both of his boys to Mexico to resume the abruptly interrupted program in Abu Dhabi.
© Immagini ASO Media, Red Bull Content Pool, DPPI, PB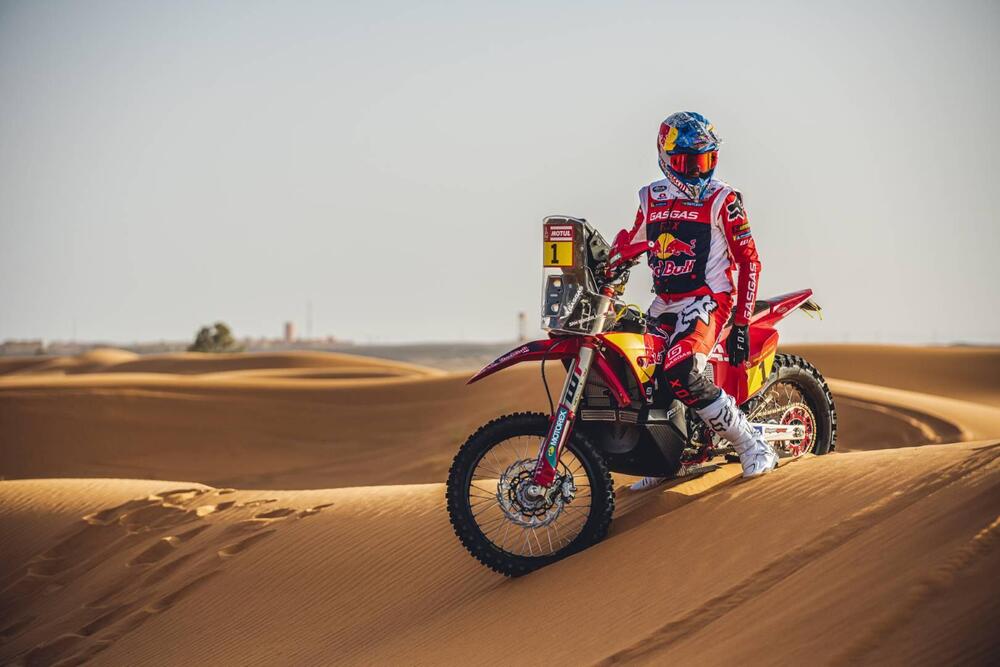 2023 FIA-FIM World Rally-Raid Championship – Calendar
31 Dic – 15 gen, Dakar Saudi Arabia
26 Feb – 2 Mar, Abu Dhabi Desert Challenge
April 22-28, Sonora RallyMexico
26 Ago – 1 Set, Route 40 ChallengeArgentina
12-18 October, Morocco Rally