Is Kirby Rosalia's tear handkerchief? The Spanish singer and artist publishes several photos with a detail that attracts attention.
As if we didn't have enough with Chanel becoming Pokémon Champion, we find another very unexpected Nintendo reference within the Spanish and international celebrity. Of all the possibilities we could imagine, the one we least expected was to see Rosalía being of the Kirby. But that's the reality, all a simulation.
The Catalan singer has published a message on Twitter with several photos in which she shows different outfits. The one that has most attracted the attention of the nintenderos has been, without a doubt, the third of them, the only one in which she does not appear. The only one where she shows a Kirby shaped tissue box. You can see it below:
Will Kirby be Rosalía's tear handkerchief? It seems, without a doubt, a conscientious photo to appeal to the most gamer community. Although, for that matter, I could have chosen the Bob-Omb tissue box, one of the best gifts for gamers that can be made. Will we see any nintendera reference in your next songs? Will you be trying out the new Kirby game coming out this month on Switch?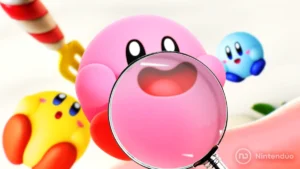 Surely more than once you have wondered what Kirby is like inside. We reveal the biggest secret of Nintendo's gluttonous pink ball.