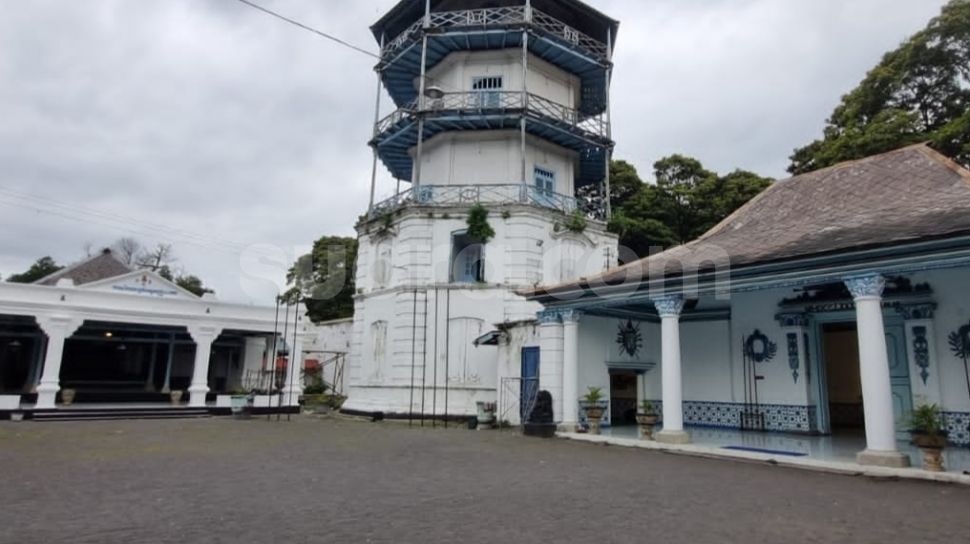 Suara.com – The revitalization of the Keraton Surakarta will start from the Gladak Gate, in line with the commitment of the local government and the Ministry of Public Works and Public Housing (PUPR) to work on the project.
"What we are working on is the Gladak Gate and South Square," said Surakarta Mayor Gibran Rakabuming Raka, in Solo, Central Java, Thursday (9/3/2022).
Gibran explained that the decision was in accordance with the results of a meeting with the Crown Prince of the Surakarta Palace Kanjeng Gusti Prince Harya (KGPH) Purbaya on Wednesday (8/2/2023).
"Everything is gradual because all are cultural heritage buildings, so special attention is needed," said Gibran.
Also Read: Revitalization of the Solo Palace, Gladak Area and Alun-Alun are the initial priority for work
According to Gibran, the revitalization will also target the building of the Surakarta Keraton Grand Mosque.
"Automatically the Grand Mosque must also follow suit. Especially the Grand Mosque is an extraordinary building, but the damage can be seen with the naked eye," he continued.
Meanwhile, the process of revitalizing the mosque building will collaborate with the Cultural Heritage Preservation Center (BPCB).
"I have received the review from the Great Mosque for a long time," said the Mayor of Solo.
When asked about the buildings in the palace to be involved in the initial stages of revitalization, he said that he had tried to include the Sangga Buwana building so that it would immediately be touched by revitalization.
Also Read: FACT CHECK: Gibran's car was attacked after uploading a photo of Anies wearing a KPK shirt, is that true?
"Actually, the letter to the ministry (Ministry of Public Works and Public Housing) did not include the Buwana Sangga either, but depending on the adequacy of the budget, everything is done in stages, yes. Like Mangkunegaran," said Gibran again.
Muhtarom, the Chairman of Takmir at the Keraton Surakarta Grand Mosque, hopes that the revitalization of the mosque will be carried out immediately.
"This is Mr. Wwali's sowan for coordination. In this case we oversee how the national cultural heritage is preserved so that it becomes a religious tourism destination and a mosque full of history," he said again.
He said there were already several parts of the building that were weathered due to being eaten by termites. Therefore, if it is not treated immediately, the weathered part will become wider.
"If it takes too long, the assumption (damage, ed.) is around 10 percent to 20 percent. So far it's still safe, but it doesn't feel good because rottenness will develop. Moreover, every day the mosque is functioned," he also said. (BETWEEN)