We will tell you what you can expect when Returnal arrives on PC.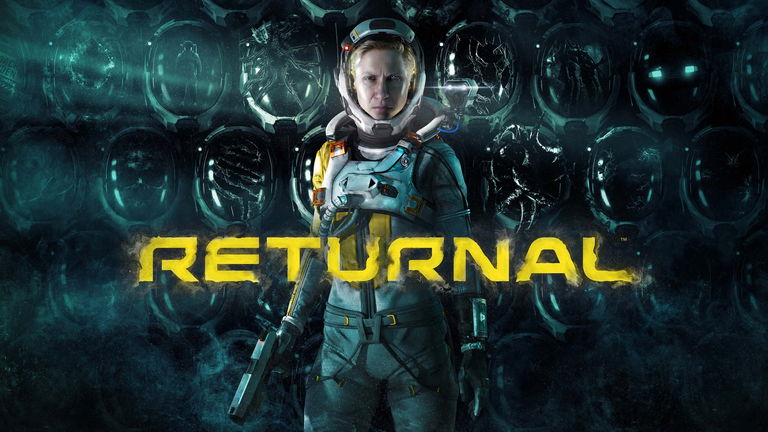 Cover of Returnal, the latest Housemarque video game.
join the conversation
Large companies (among them Sony) are often accused of saturating the market with certain types of games. According to popular opinion, it seems that large projects, that is, triple A projects, have not been able to innovate for a long time, always resorting to very similar formulas. Of course, this is a public opinion, which is also quite far from reality, but it is true that independent video games tend to dare to take more risks, that is, to prioritize creative vision over commercial vision.
In this sense, Sony PlayStation surprised us all in 2021, publishing a Housemarque video game, which followed the path of its previous titles, that is, it it was an innovative title like few others. We are talking, as you may have imagined, about Returnal, a title with a triple A soul and independent at the same time.
Now, so that many more people can enjoy this video game, it is going to be released for PC (both on Steam and on the Epic Games Store), although of course, this raises many questions. We have already been able to test this version thoroughly, and below we will tell you what we found.
+ Pros
It is an opportunity for many more people to play Returnal, one of the best games in the PS5 catalogue.Great variety in graphic options, which allows each user to fully customize their experience.It has support for Ultrawide monitors.
– Contras
How restrictive its requirements turn out to be. Some optimization problems that can be annoying when playing. The lack of any addition to justify the purchase for those who already have it on PS5.
Returnal: all the information
ReturnalPlatformPS5 and PCRelease DateFebruary 15, 2023DeveloperHousemarqueGenreRogueliteLanguageTexts and voices in Spanish
Returnal was originally released in 2021, but it is now, on February 15, 2023, when PC arrives so that more users can enjoy this video game. Specifically, we are talking about a roguelite that comes to us from Housemarque, a studio that has already given us other works of the genre, although this is its most ambitious project to date. Finally, we have to comment that those of you who have language problems can play Returnal perfectly. We have both text and times in Spanish, to our joy.
A space loop full of death
Before starting the analysis as such, you should know that We are not going to spend much space talking about the game as such, since that's what we have our Returnal analysis for. Instead, we will dedicate more spaces to talk about the particularities of this version, since there are probably many doubts in this regard.
The jewel in the crown of Housemarque
As we have already mentioned, Housemarque was known especially for his very particular titles, being the majority quite innovative, although many of them approaching the genre of "bullet hell". This made it a name for itself in the community, although to tell the truth it was never a company particularly well-known by the general public, something that luckily would change when they announced their partnership with Sony to bring their own game.
Returnal promised a lot, and we can say that it met expectations. Housemarque delivered a video game that took risks, and felt novel, especially since few games with these production values ​​dared. to delve into the "rogue" genrewhich was, and is, monopolized by the independent sector of the industry.
A round experience, in which the skill and perseverance of the player is rewarded, taking few or no shortcuts in your adventure. This got many people to disown Returnal, but others ended up loving it, this being a rather curious division within the PlayStation 5 community. Still, this served to show us that, although it is a jewel, and of that there is no Without a doubt, Returnal is not a game for everyone. Its frenetic gameplay and enigmatic and interesting story was not enough for all users to stay in embargo, many abandoning them due to a difficulty that they considered excessive.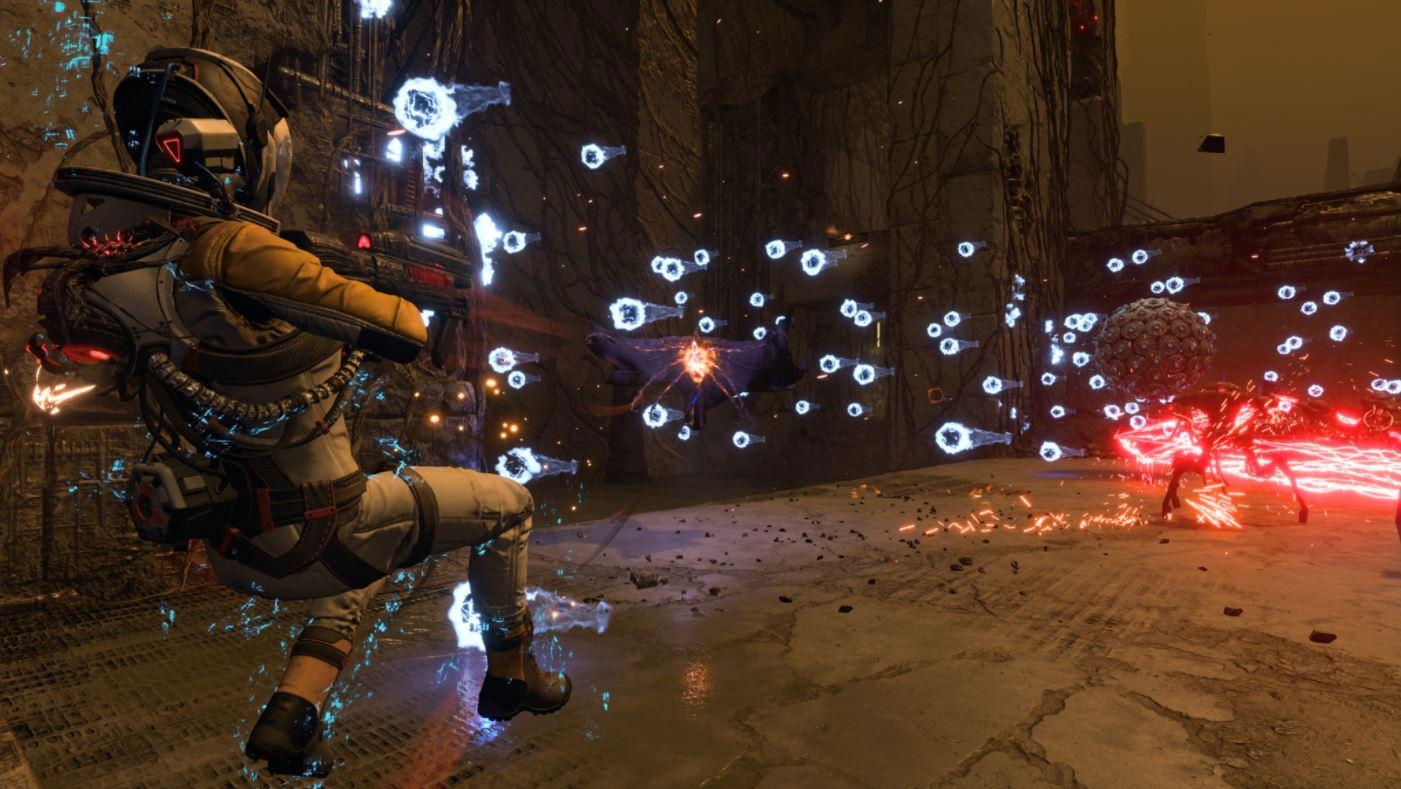 It is not for any PC
Just as we have talked about Returnal not being a game for everyone, we also have to say that this It is not a video game that can work on any PC. We already told you what the requirements for Returnal were on PC, and based on this you can already realize how high they are, far exceeding those we had in previous PlayStation titles on this platform.
So that you can get an idea, although with the other games from the company we could play on high at 60 FPS without problems, in this case, with the same PC, we have played it in medium and at 30 FPS, to have an optimal experience. This means that, as we have said, not every PC will be able to make this video game work, something that we can attribute to the fact that it is one of the first exclusive PS5 titles to come to PC. Yes, until now we had received remasters that came out only for this platform, but Returnal turns out to be the first game designed for PlayStation 5 that comes to PC, not to mention that this was one of the most cutting-edge titles on the Sony console, something who has moved here.
Even so, we could have expected a somewhat more thorough optimization, or a somewhat more efficient use of Nvidia's DLSS, since this does not seem to help particularly. Despite this, we can say that if you meet the requirements, you probably won't have any problems.
Benefits from keyboard and mouse
Already at the time it was said that Returnal was one of the games that made the most of DualSense, and we can say that this is still the case today, but that It does not take away the fact that it is a very enjoyable keyboard and mouse game.
Of course, this title on PC can be played using the PlayStation 5 controller, and it will have all the features that it had on PS5, but you should also know that any controller is compatible, as well as, how could it be otherwise, the Classic keyboard and mouse. In this last form, Returnal becomes, at least according to our experience, a very enjoyable title, and even more than with a controller, given the advantages when it comes to aiming that we have with these peripherals.
To give you an idea, until we realized this we were playing with controllers (first the DualSense and then the Xbox Series X|S controller), but as soon as we tried how it worked with keyboard and mouse, we start playing this way for the rest of our game. It seems like complete nonsense, but it is a completely different experience, although it will depend on your way of playing if it is for the better, or for the worse.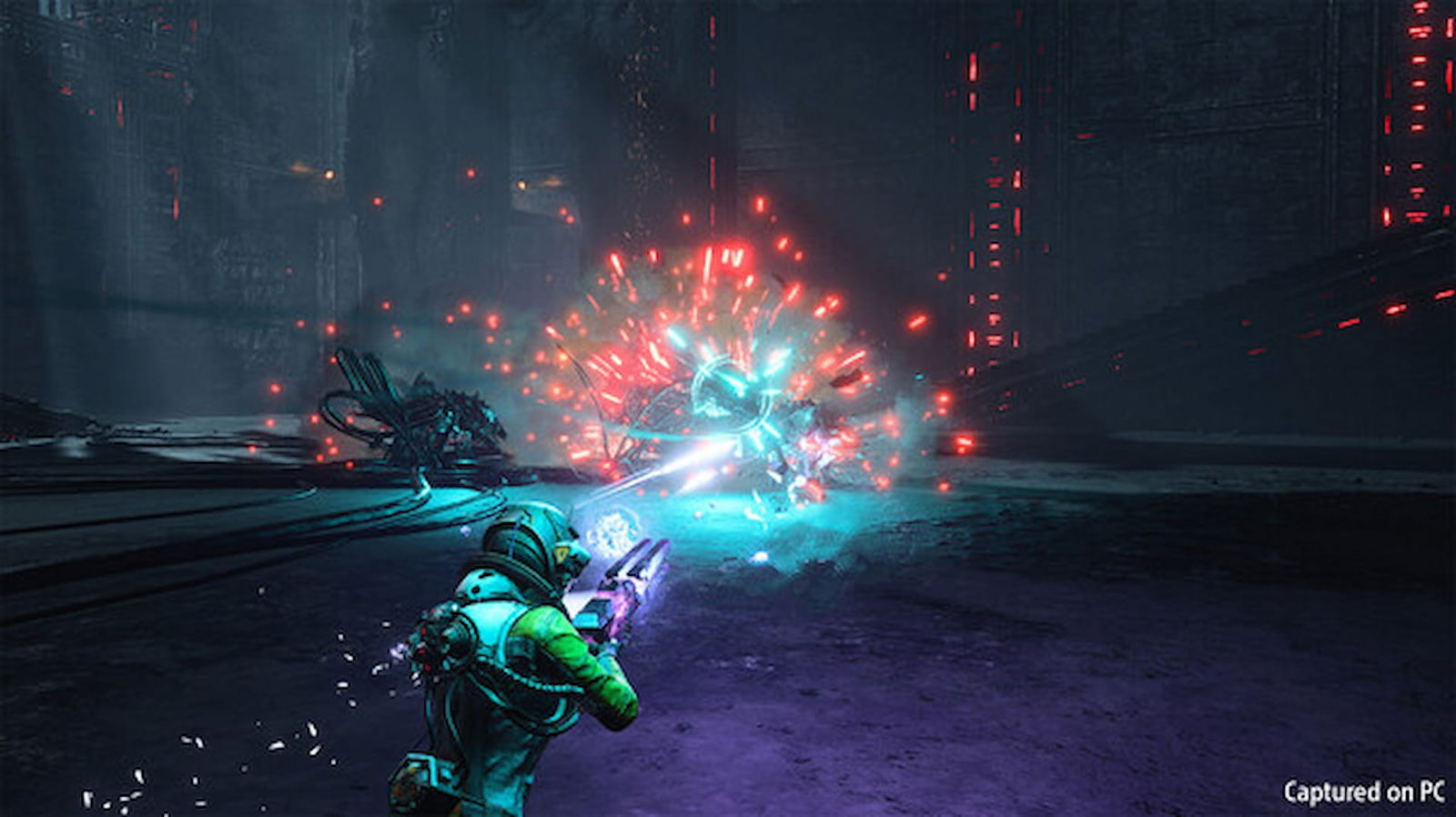 Multitude of graphic options
Before we talked about how this game is not made for any PC, but we still haven't talked about the options that this title offers us at a graphic level, although to tell the truth we will find more or less to which PlayStation has accustomed us in these cases.
Specifically, we are referring to the introduction of a large number of options in this sense so that, although not every PC will be able to make this game work, those who are within the range of requirements can customize their experience to the maximum. Likewise, we will also find that we have available Nvidia technologies such as DLSS or RT, or support for Ultrawide monitors, something that is not so common, but that this company is introducing in practically all its releases for PC.
Of course, this is not something that surprises us, since as we have commented, this is something that we already take for granted in the games of this company, but in this case precisely, where the range of compatible devices is not especially high, this is much appreciated.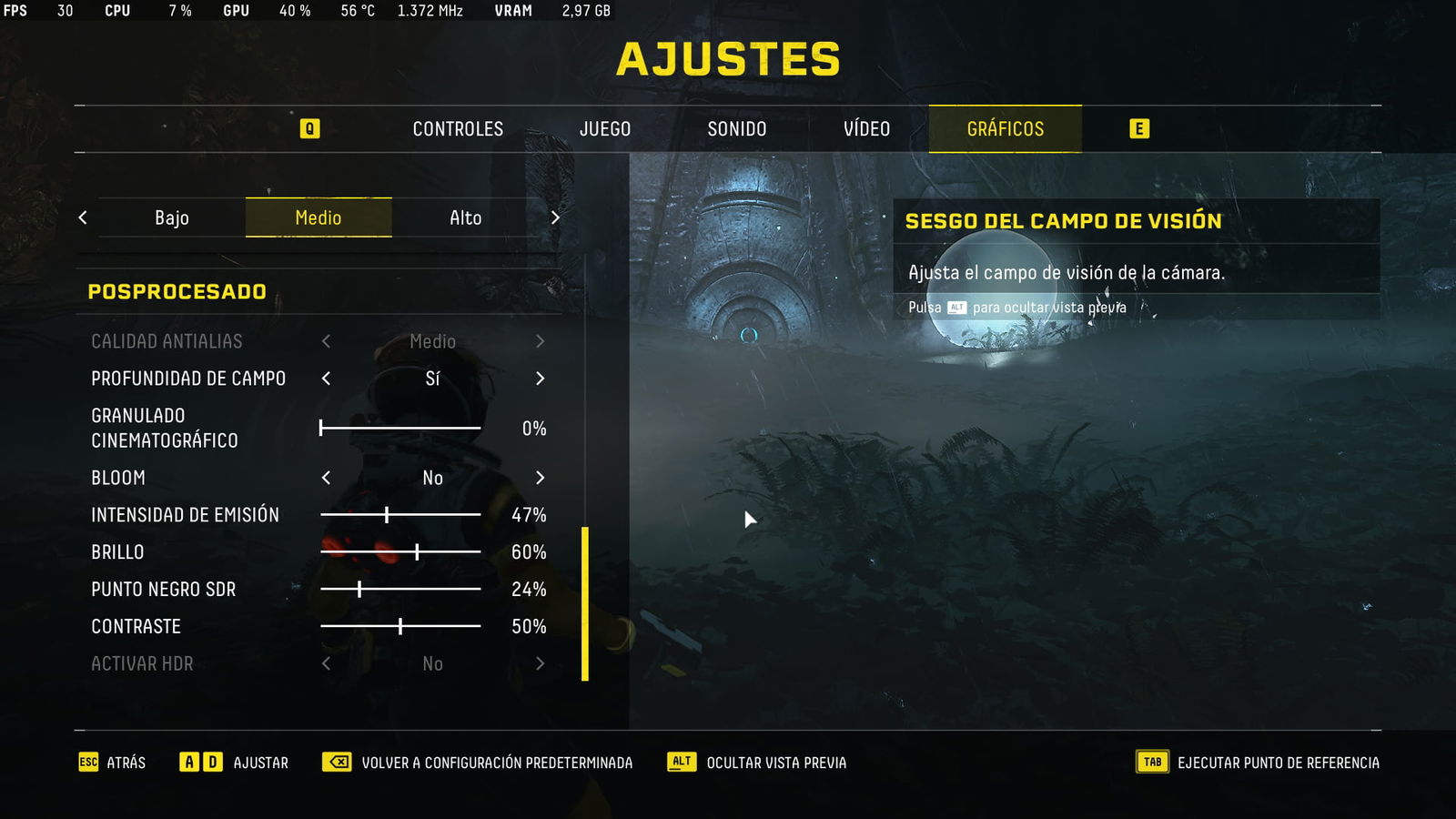 Exceptional audio design
This is something we could have talked about when discussing the game as a whole, but since audio design can be inherent to each version, we have decided to treat it apart from the full set.
Yes, this audio design was already exceptional in the original game, and that continues in this game. We cannot assess whether it is better, worse, or the same in this version, first because this will depend on the audio device you useand second because we are not technical in this sense.
What we can make clear is that the experience is very round, and in large part this is thanks to this section. We can notice this especially in the sound that the weapons make when shooting, as well as in the one we hear when using the "dash" or the character's jump. Likewise, the sounds emitted by the enemies get an immersion, which is joined by an exceptional soundtrack, which gives us great moments.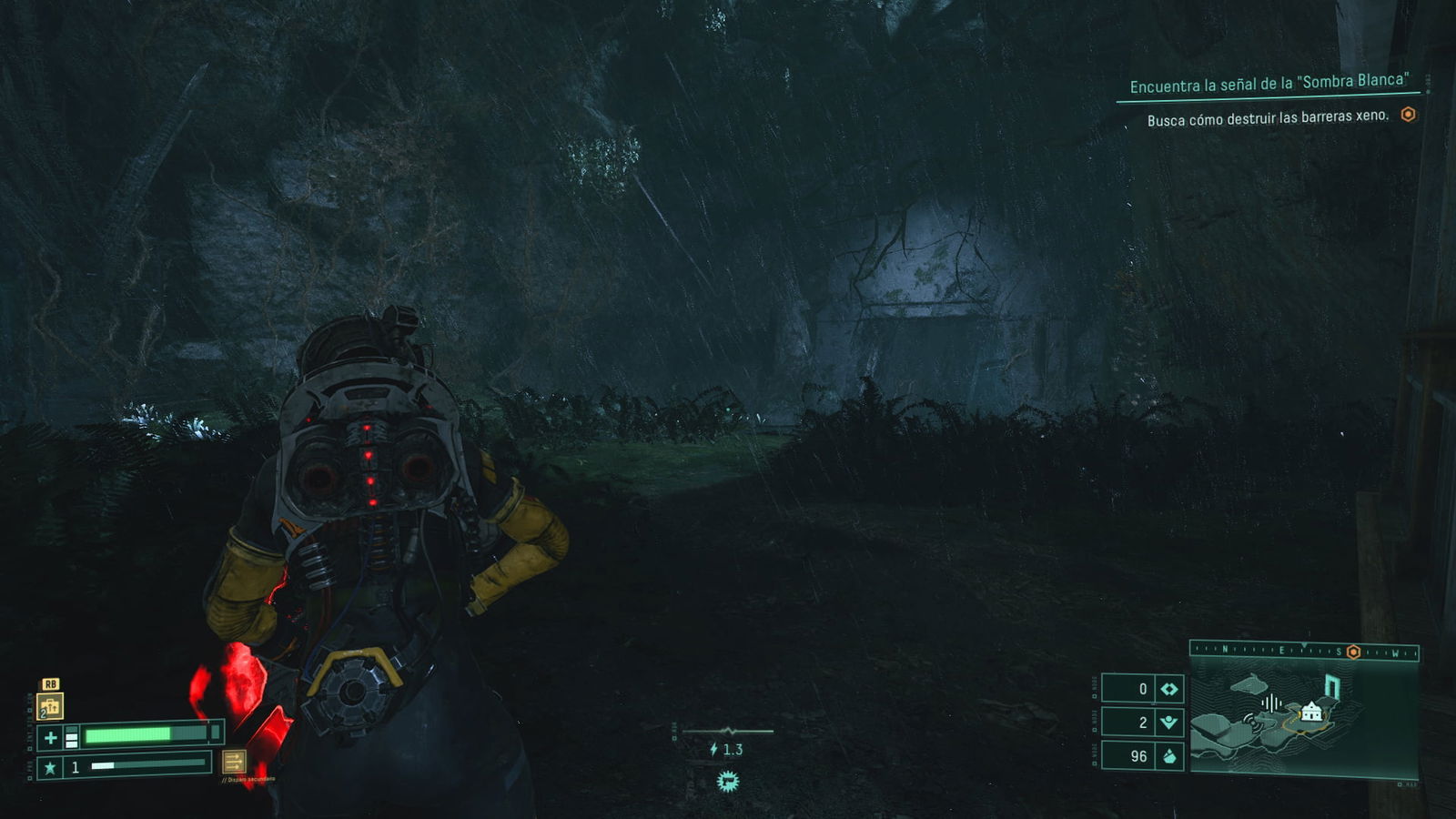 The apparent absence of bugs in Returnal for PC
We can't say that Returnal on PlayStation 5 didn't have bugs, because that's pretty hard to say, but the truth is that in our games we never had any problem of this kind. This, It is something that has been maintained in this versionand it is that in our sessions we have not been able to see any error of this type, neither of the simple visual bugs, nor those that can spoil a game.
Yes, it is true that on certain occasions a texture has not loaded until we have been very close, but we cannot classify it as a bug, but rather as an optimization problem. Let's hope that these problems, and the ones we discussed above, will be resolved with the release patches.
Returnal Final Rating on PC
Returnal is one of the best PlayStation exclusives. A risky proposal, and impressive production values, make this video game stand out from the rest of the console catalog. Now, finally, more users will be able to enjoy this Housemarque video game, with an arrival on PC that is not perfect, of course, but that pass with grade.
Of course, we could have asked that more optimization work would have been done, so that more devices could enjoy this experience, as there are certain problems in this regard that should be fixed as soon as possible, but in general it is a very pleasant experience. It has allowed us to play this title on another platform, but if you don't have a PlayStation 5, and you haven't been able to play it with friends or family, this is your perfect opportunity. You shouldn't miss it.
join the conversation