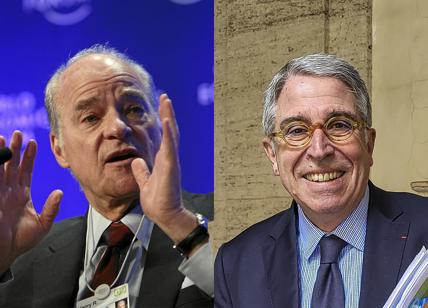 Henry e Arnaud de Puyfontaine
Rete Tim, that's why Kkr's offer would make everyone agree
Feelings, please. Nothing official, also because the mouths are more than sewn on all sides. Yet there is the impression that this could be the right time. We are, of course, talking about the Tim network and the sale of this strategic asset. Everyone at the negotiating table would have something to gain and a lot to lose if, for whatever reason, it were to decide not to move forward with this possibility. After the request by Kkr of an extension of the non-binding offer until 24 March – made necessary because the Government wants to better understand what are the limits of his power and how he can exercise the golden power – things have gotten much better.
The method of purchase must also be defined. Accredited sources explain to Affaritaliani.it that the formula which provides for governance in the hands of Deposits and Loans Fundi, in exchange for a Terna-style minority stake, and operational management in the hands of Kkr (with the majority of the shares) would be the most effective.
Rete Tim, there is the risk of infringement of EU legislation on state aid
Among other things, in addition to the possible halt by the Antitrust if CDP decides to run alone – given that the Cassa also holds 60% of Open Fiber – there would be a risk that the operation would be considered as state aid by the EU, on the basis of Article 107 of the TFEU (the Treaty on the Functioning of the European Union) which deals with this case. In particular, this text takes the form of state aid when public intervention distorts competition on the market. If Open Fiber and the Tim network were controlled by a single entity it would be difficult to imagine a plurality of players in the scenario.
But, it was said, everyone could gain from the acceleration on the net. First of all Tim. A company that has embarked on a path of ascent from the whirlpools in which it ended up, which has presented an improved industrial plan and the so-called "guidance" rising but which remains burdened by a gross debt that is 31 billion. To be clear, let's talk double the turnover (among other things growing) which was announced to the markets last week. Selling the network finally means returning to being able to focus on growth, innovation and services. A beautiful scenario that would put an end to a very complicated story started a quarter of a century ago at the time of the (hasty) privatizations initiated by the first Prodi government.
Subscribe to the newsletter