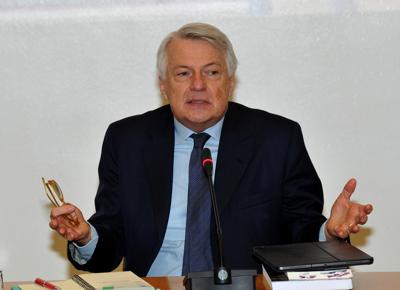 FERRUCCIO DE BORTOLI JOURNALIST
RCS, the new board of directors of the Corriere della Sera Foundation has been appointed. The president is Ferruccio de Bortoli
Renewal of offices at home Rcs MediaGroupin particular for Courier Foundation of the Evening. On 20 February 2023, in fact, the new board Of administration of the historic heart of the newspaper in via Solferino which – the RCS founding partner announces – will remain in office for the four-year period 2023-2027. Ferruccio de Bortoli will then be the president, while Luciano Fontana is the vice president. The appointed councilors are Claudio Calabi, Giovanna Iannantuoni, Paolo Mieli, Mario Monti, Donatella Sciuto, Roberto Stringa.
"I thank urban Cairo and Luciano Fontana for the trust placed in me and all the new members of the board of directors who will certainly be able to make an important contribution to the further growth of this place of open, serious, authoritative dialogue and debate in this new path" affirms the new president.
"I thank the entire outgoing board for the important and fruitful work they have done and I wish the new board of directors good work. Authoritative protagonists e protagonists of civil society forever busy a favor from the culture and of growth of the Villagewhich perfectly reflect the mission of the Foundation and the great history of Corriere della Sera – declares in turn Urbano Cairo, president and CEO of Rcs MediaGroup – I am sure that they will make an important contribution to enhancing the immense historical and cultural heritage of the Corriere Foundation della Sera and further added value to the many important initiatives successfully proposed over the years".
Subscribe to the newsletter