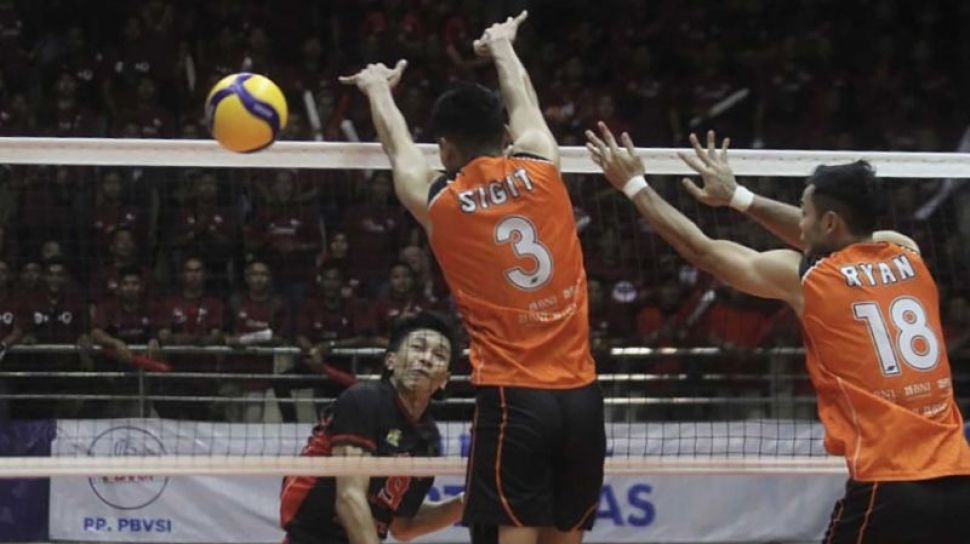 Suara.com –
The Jakarta men's volleyball team STIN BIN defeated Jakarta BNI 46 resistance with a score of 3-1 (25-19, 19-25, 25-23, 25-19) in the PLN Mobile Proliga 2023 second round of the second series at Gor Ken Arok, Kota Malang, East Java, Thursday.
STIN BIN assistant coach Agus Jumaedi after the match said that one of the keys to conquering Jakarta BNI 46 resistance was to replace a number of players who were no longer developing on the field.
"The coach replaces players who are not developing, there is a luck factor there," said Agus.
Agus explained, every player has luck at different times in each match. The coach's foresight to reduce players who have high luck, must be done at the right time.
Also Read: Proliga 2023: Jakarta Elektrik PLN Presents Victory for Turkey Earthquake Victims
According to him, by substituting these players, it also made it difficult for the opposing team to read the course of the game. Because, the team that was sent down, did not know the game pattern of the substitute players.
"Previously he had read with existing abilities, but (with substitutions) this (opponent) was unknown. So foreign players will have questions, and that is part of luck," he said.
He added that the substitution pattern was also part of the learning from the Jakarta STIN BIN team. He considered that all the players who strengthened STIN BIN were of good quality and were ready to be deployed when needed.
"Because only now has this been done. This is part of learning for the team. Because all the players have good abilities and qualities," he said.
Meanwhile, Jakarta BNI 46 assistant coach Deny Saputra said that his team was actually able to provide resistance in the second and third sets. However, due to inconsistent play, the team lost.
Also Read: Proliga 2023 results: Jakarta Lavani Mute Surabaya BIN Samator 3-1
One of the keys to facing a team like STIN BIN is to apply a strong and consistent serve. However, in the fourth set, the services of the Jakarta BNI 46 players began to weaken and were used by the opposing team.