Monitors have been one of the most important components when putting together a gaming setup or a space to work. However, we have many options on the market to choose from.
Philips has launched the new portable monitor 16B1P3300 with IPS technology and HDR. This monitor is extremely practical and is extremely thin. It features USB-C video and power delivery. The slim, reversible USB-C cable allows for easy sharing and presenting, as well as charging any compatible device directly from the monitor with intelligent and flexible power management, using a single USB-C cable.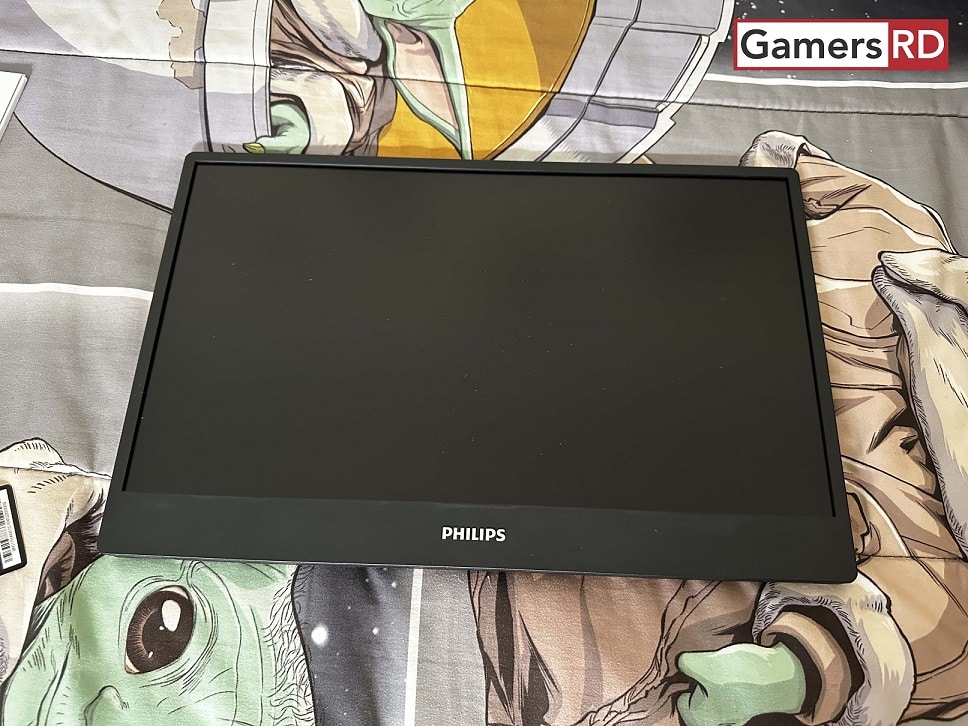 This monitor features IPS technology that gives you extra-wide viewing angles of 178/178 degrees, allowing you to view the screen from almost any angle. Unlike standard TN panels, IPS displays give you remarkably sharp images with vivid colors, making them ideal not only for photos, movies, and web browsing, but also for professional applications that demand color accuracy and consistent brightness throughout. moment.
Ideal for all kinds of needs
Most people always choose to have a second monitor since this simplifies what is being done from computer work to the same video game players. For example: for a streamer or content creator to have Discord or another chat application open to interact with their users, this monitor is excellent since it is extremely thin and can be placed anywhere without problems.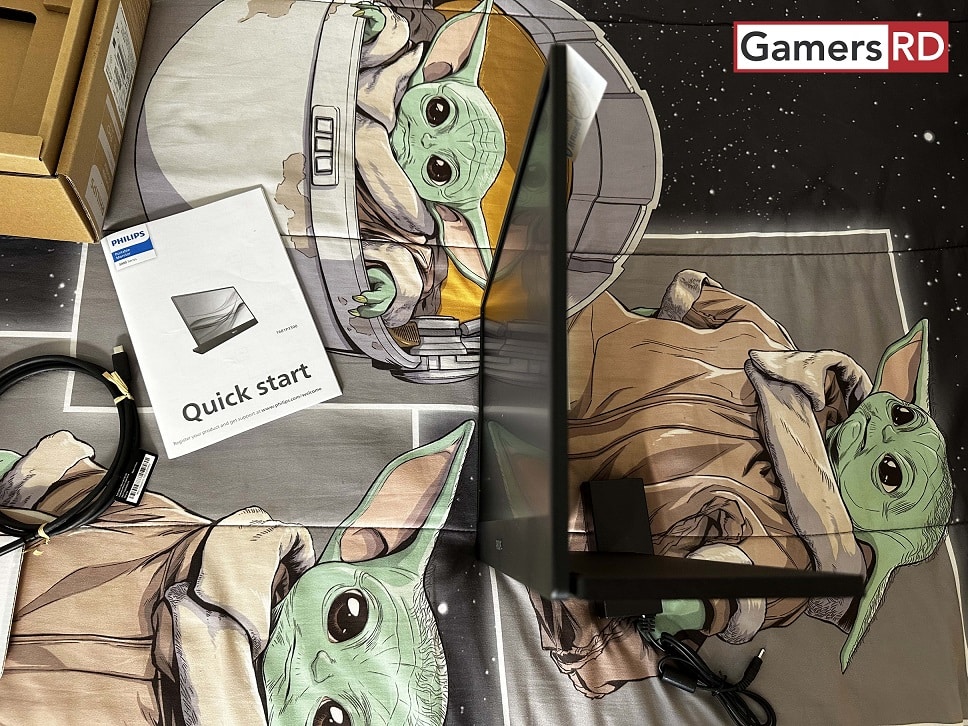 For gamers it's great since it can be taken anywhere without problems. Nintendo Switch owners will be able to take advantage of this monitor a lot since it is portable just like the console and it will be very easy to take it from one place to another. It also provides magnificent colors thanks to its HDR 10 that gives those colors and sharpness as a premium monitor. Its HDR offers a radically different visual experience. With astonishing brightness, unparalleled contrast and captivating color, images come alive with much greater brightness and also feature much deeper, more nuanced shadows. It features a fuller palette of rich new colors than ever before on display, giving you an amazing viewing experience.
Anti-Fatigue Technology
One of the things that I really like about Philips monitors is the LowBlue and Flicker-free technology that have been developed to reduce eyestrain and fatigue often caused by long hours in front of a monitor. This technology also comes in this portable monitor thus giving the user the advantage of not having those feelings of fatigue that other monitors cause. Business people who tend to spend many hours with a monitor analyzing calculations and business tables this monitor is excellent for that as it provides great resolution and thanks to LowBlue and Flicker-free users will be satisfied to have a view to the monitor No problem.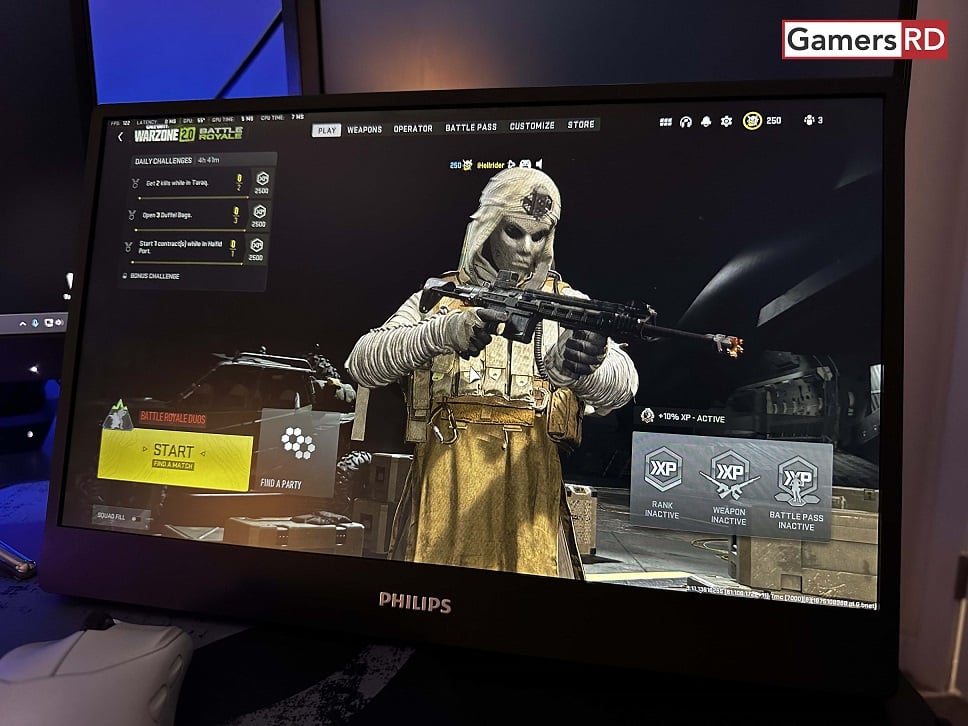 The display of the Philips 16B1P3300 boasts an enhanced Full HD resolution of 1920 x 1080. With Full HD for sharp details combined with high brightness, incredible contrast and lifelike colours, expect a true to life image, I was even able to test it playing Call Of Duty Modern Warfare II and I was amazed at how responsive this monitor is. However, being a portable and small monitor it is 75 Hz, many monitors of this type do not exceed 60 Hz, although this monitor is not focused on gaming it has decent characteristics for casual gaming.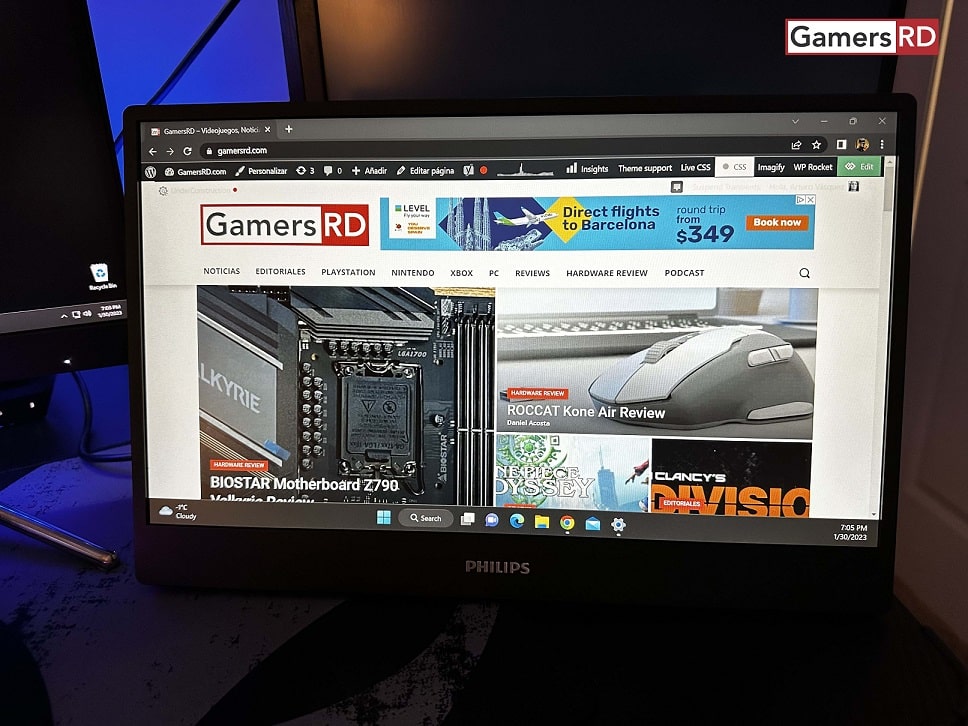 Conclusion
The monitor Philips 16B1P3300 it is a good option for those who need a portable monitor with great features, as the screen and technology that Philips has put into this monitor makes it worth every penny. The HDR is impressive and one of the things that users will like a lot is that they will be able to charge any USB-C compatible device, the image quality is wonderful and one of the things that this monitor stands out the most is that it is very thin and that it only weighs 1.03 kg. If you are one of those who are looking for a monitor at a good price and that is portable, the Philips 16B1P3300 will be your best option. This review was made thanks to the monitor provided by Philips.