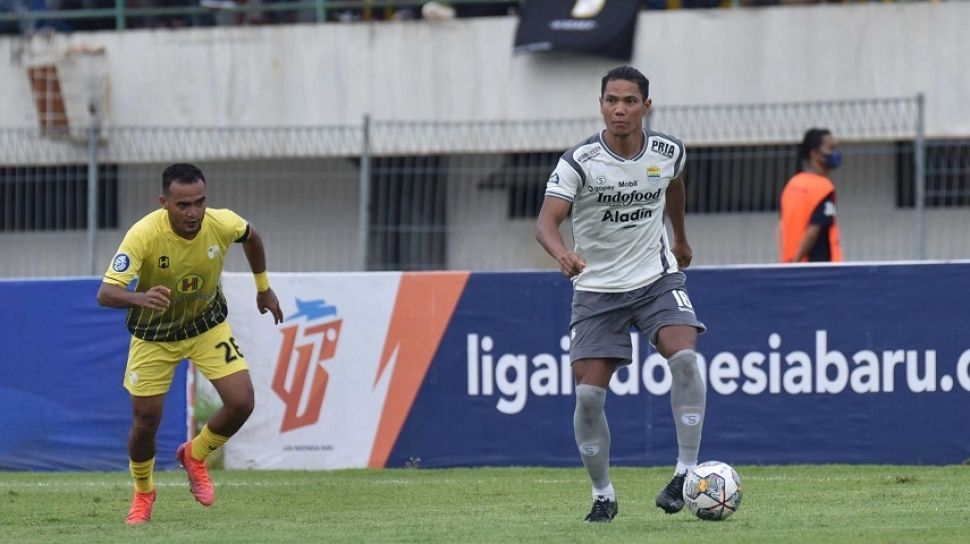 Suara.com – Persib Bandung failed to bring home three points in Week 27 of the BRI Liga 1 after losing at the Barito Putera headquarters, Monday (27/2/2023).
In the BRI League 1 match that was held at the Demang Lehman Stadium, Banjarbaru, Persib Bandung lost 1-2 to Barito Putera.
In that match, Persib Bandung actually took the lead in the first half through David da Silva's goal in the 20th minute. However, the three points that were already in their hands were released after the hosts turned things around in the second half.
Barito Putera snatched the win from Persib through two goals in the second half of the game scored by Renan Alves in the 65th minute and Gustavo Tocantins in the 79th minute.
Also Read: Persib Bandung Passes to the West Java Pertiwi Cup Final, 'Players Don't Blame Each Other'
Responding to the defeat, Persib defender Achmad Jufriyanto admitted that he was disappointed. According to the player who is familiarly called Jupe, his team lost concentration in the second half.
Jupe did not deny that the team nicknamed Maung Bandung had quite a hard time after losing goalkeeper Teja Paku Alam to a red card in the 44th minute.
"It's difficult for us to play away from home, especially with fewer players. However, here we really lacked focus with some of the crosses they made and were eventually punished with two goals," Jupe said at a press conference after the match, quoted on the club's official website.
However, the player with the number 16 back does not want to continue to be sad. Jupe asked his colleagues to get up immediately.
"There are still eight games. We are not only focused on this game. But will focus on pursuing PSM (Makassar) which is now 4 points adrift. That's what we focus on now. There are still many ways to be a champion, "he said.
Also Read: Persikabo 1973 Ends a Victory Famine, Aidil Sharin: Thank you Players and Fans
Pocketing 52 points from 26 matches, Persib Bandung is currently still in second place in the BRI Liga 1 standings. Maung Bandung is four points behind PSM Makassar who is at the top and one point ahead of Persija Jakarta who is in third place.
Meanwhile, Barito Putera, who now has 25 points from 26 matches, is still stuck in 16th place in the standings.