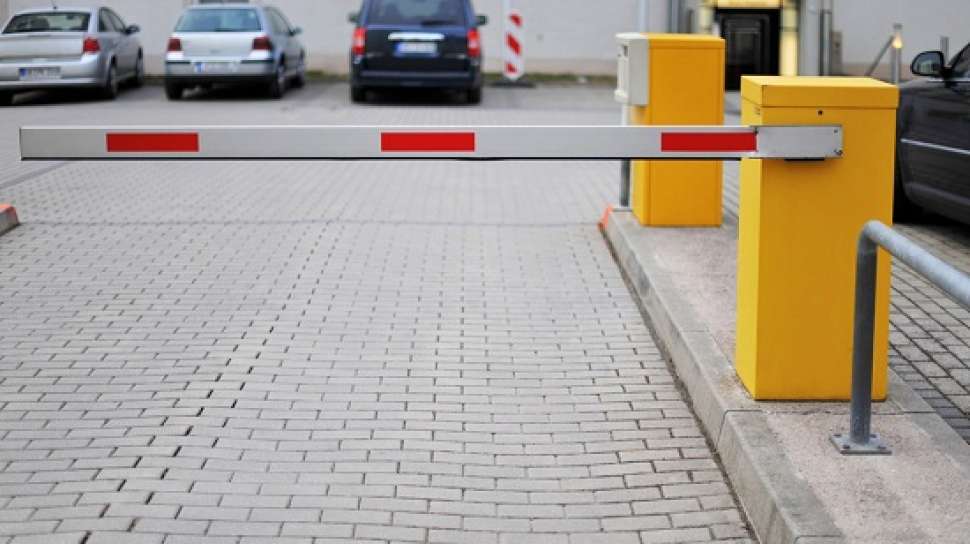 Suara.com – The DKI Jakarta Provincial Government (Pemprov) has added six progressive parking locations. This policy was created with the aim of addressing transportation problems through parking fee disincentives for those who do not pass the emission test.
Head of DKI Jakarta Transportation Agency (Dishub), Syafrin Liputo, said that with the addition of six locations, currently there are 11 progressive parking points in the capital city. Just like before, vehicles that have not passed the emission test will be subject to higher tariffs.
"Currently there are six additional parking locations, so now there are eleven parking locations that are set disincentive rates for vehicles that do not pass the emission test. We hope," said Syafrin to journalists, Friday (3/2/2023).
"This disincentive policy not only deals with transportation issues, but also supports efforts to protect Jakarta from pollution," Syafrin added.
Also Read: Becoming a Suspect in the Abuse of a Parking Attendant, Child of a Wajo DPRD Member Threatened with 2 Years in Prison
Syafrin said that his party implemented a private vehicle disincentive policy in the form of traffic control with an odd-even system and the imposition of high parking rates.
Based on DKI Jakarta Governor Regulation (Pergub) Number 66 of 2020 concerning Motorized Vehicle Exhaust Emission Tests, Article 17 states that every motorized vehicle owner who does not carry out an exhaust emission test and/or does not fulfill the conditions of passing the exhaust emission test is subject to a disincentive in the form of payment top parking.
In parking locations managed by the Jakarta Transportation Agency's Parking Management Unit (UP), gradually disincentives are applied to parking rates for vehicles that have not passed and/or have not passed the emission test.
Vehicles that have passed the emission test, the vehicle registration number data is recorded in the system. So, when the vehicle enters the parking location, it will be detected whether the vehicle has passed/failed the emission test.
Currently, the implementation of the Parking Rate Disincentive has been implemented in eleven parking locations owned by the Regional Government, namely:
Read also: Viral abuse of parking attendants, children of Commission I leadership of the Wajo DPRD are officially detained!
1. Parking Lot of IRTI Monas, Central Jakarta;
2. Block M Parking Area, South Jakarta;
3. Samsat Parking Lot, West Jakarta;
4. Mayestik Market Environment, South Jakarta;
5. Plaza Interkon, West Jakarta;
6. Park and Ride Kalideres, West Jakarta;
7. Pasar Baru Palace Parking Building, Central Jakarta;
8. Menteng Park Parking Building, Central Jakarta;
9. Lebak Bulus Park and Ride, South Jakarta;
10. Taman Ismail Marzuki Parking Lot, Central Jakarta; and
11. Park and Ride Terminal Kampung Rambutan, East Jakarta.
The mechanism for setting disincentive rates at off-street parking locations (environments/buildings/parking lots) for vehicles that pass the emission test is subject to a normal parking rate that applies progressively Rp. 5000/hour. Meanwhile, vehicles that do not pass the emission test are subject to a maximum parking rate of IDR 7500/hour which applies progressively.
For the time being, the parking fee disincentive is only applied to types of car vehicles based on DKI Jakarta Provincial Governor Regulation Number 31 of 2017 concerning Parking Service Tariffs.
Furthermore, there will be additional parking locations with parking fee disincentives in 2023 at off-street parking locations contained in DKI Jakarta Provincial Governor Regulation Number 188 of 2016 concerning Public Parking Areas Managed by Regional Governments.
Syafrin explained, the handling of transportation problems in Jakarta was divided and arranged into four priorities. First, pedestrians; second, public transportation; third, environmentally friendly vehicles; and fourth, private vehicle disincentives.
"Even in handling it, we synergize with all parties, because transportation problems in Jakarta are very complex and require the cooperation of all parties, including support from the community," said Syafrin.