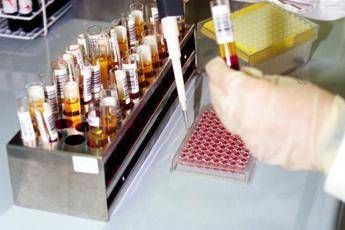 It presents with tiredness, asthenia, dyspnoea on exertion during physical exercise, pallor, pain in the abdomen and chest, difficulty in concentrating, impotence: all disorders that can be underestimated by the attending physician. These are just some of the symptoms of paroxysmal nocturnal hemoglobinuria (PNH), a very rare and complex disease of the bone marrow that affects 350 Italians, especially young people between the ages of 30 and 35. This is what is reported in an article published in Allies for Health (www.alleatiperlasalute.it), a portal dedicated to medical-scientific information created by Novartis, according to which Epn is a disease that requires continuous treatment and checks and, hence, constant contact with expert hematologists.
Epn, a chronic disease that leads to destruction of red blood cells, affects about 2-5 people for every million inhabitants. It affects men and women of all ethnicities, origins and ages and has a significant impact on the lives of these patients, both in the workplace and in the sphere of social relationships. In addition to the already disabling symptoms – first of all the fatigue caused by anemia – some patients have to resort to transfusions, with important consequences on daily life. The disease – the article continues – involves the production of the characteristic dark urine during the night and in the morning (in approximately 25% of patients). Anemia can be associated with kidney failure and jaundice, but the most serious complication is thrombosis, i.e. the formation of clots inside blood vessels, especially veins. Depending on the localization, thromboses (affecting 30-40% of untreated patients) are manifested by abdominal pain, pathological enlargement of the liver, accumulation of fluid in the abdominal cavity (ascites) and headache. Not only that: Epn is characterized by hemolytic crises triggered by various factors such as a simple infection, vaccinations, surgery or the intake of some antibiotics. Bone marrow failure can occur before, during, or as a late complication of the disease (in 40-50% of cases).
The disease is caused by mutations in the PIG-A gene, located on the X chromosome. In the adult hematopoietic stem cell these mutations determine the expansion of a population of genetically identical cells (a clone), from which red blood cells, granulocytes neutrophils and platelets with a cell membrane defect. This defect makes red blood cells extremely sensitive to complement activation, because the membrane is deficient in certain proteins, in particular CD55 (or DAF) and CD59 (or MIRL) which function as complement inhibitors. These mutations occur throughout life and do not involve germ line cells (sperm and egg cells). Therefore, they are not hereditary.
Early diagnosis of EPN is very important to define an effective therapeutic path and thus ensure a concrete improvement in the quality of life of these people, who perform even the simplest daily gestures with great difficulty. However, the disease is not well known by doctors and consequently the diagnosis is often delayed. To ascertain whether it is indeed PNH, the diagnosis is based on the presence of haemolytic anemia, especially its association with thromboses and/or cytopenia in the peripheral blood. The first level investigations are the hemochromocytometric examination with reticulocytes, to evaluate the levels of hemoglobin, leukocytes and platelets; the search for hemolysis indices (total/fractionated bilirubin, Ldh, haptoglobin, urine test); ferritin, which can be decreased due to chronic hemolysis, and the presence of hemoglobin in the urine.
For patients there are supportive therapies, treatments that do not allow for a cure, but alleviate the symptoms, reduce complications and improve the quality of life. These include C5 complement inhibitor drugs (C5i), folic acid, iron and vitamins, prophylaxis or anticoagulant therapy, erythropoietin, transfusions. Some monoclonal antibodies also significantly reduce the need for transfusions, the occurrence of thrombosis and the risk of renal failure, improving patient survival. Transplantation is indicated only in patients with an inability of the bone marrow to produce enough blood cells.
The complete article is available at https://www.alleatiperlasalute.it/diagnosi/emoglobinuria-parossistica-notturna-malattia-rara-del-midollo-osseo.