Suara.com – The Deputy Chairperson of the Golkar Party DPP, Bambang Soesatyo alias Bamsoet, said that his party is still in compliance with the political fatsun to push the Golkar Party DPP General Chair Airlangga Hartarto as a presidential candidate in the 2024 Presidential Election.
This was conveyed by Bamsoet in the midst of PAN as a partner of the Golkar coalition. The United Indonesia Coalition (KIB) gave a signal to encourage the presidential-vice presidential duo pair Ganjar Pranowo and Erick Thohir.
"Yes, it's a party decision (supporting Airlangga), we as political cadres and fatsun that we have must comply," said Bamsoet at the Parliament Complex, Senayan, Jakarta, Tuesday (28/2/2023).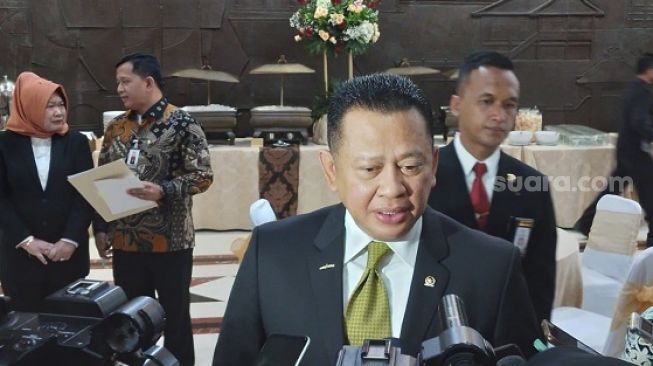 Deputy Chairman of the Golkar Party DPP, Bambang Soesatyo alias Bamsoet. (Suara.com/Bagaskara)
Meanwhile, when asked about the chances of Ganjar-Erick continuing for the 2024 presidential election, Bamsoet admitted that he was reluctant to comment further.
Also Read: 40 Ulama and Religious Leaders on the Island of Java Hold Prayers for Anies Baswedan, Avoiding Physical and Mental Disturbances as a Presidential Candidate
"I can't comment because that's the general chairman's domain, I'll be wrong again, OK?" he said.
Ganjar-Erick Duet Signal
Previously, the National Mandate Party implied the names of the presidential and vice-presidential candidates to be carried in the 2024 presidential election through the "rhyme" of Ganjar Pranowo-Erick Thohir.
This was implied when the General Chairperson of PAN, Zulkifli Hasan, read a rhyme at the end of his welcoming speech at the PAN Election Winning National Coordination Meeting in Semarang, Sunday (26/2/2023).
"Allow me to end my speech at the PAN National Coordination Meeting. Take a walk to Simpanglima, don't forget to buy spring rolls. If Pak Ganjar and Pak Erick are together, God willing, Indonesia will be more victorious," said Zulhas, the nickname of the General Chair of PAN, which was greeted with thunderous applause from the thousands of cadres who attended the National Coordination Meeting.
Also Read: PAN's signal that they want to carry Ganjar-Erick can make KIB dead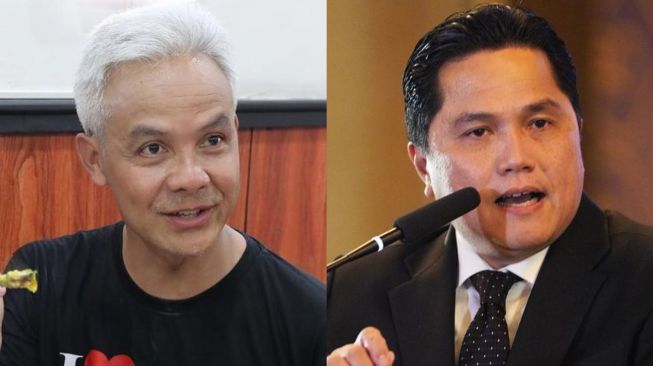 Duet Ganjar and Erick Thohir (Collage/IG)
Previously, Zulhas expressed his gratitude to President Joko Widodo who was willing to attend and open the PAN Election Winning National Coordination Meeting.