The Norton V4SV after a thousand vicissitudes reaches the finish line. Announced the first deliveries of the British superbike.
February 24, 2023
"Finally it started V4SV delivery schedule in the network of partner dealerships, which are growing exponentially in number, together with the rest of the range", these are the words of Norton CEO, Robert Hentschel, who bode well for the English sports car, which with the acquisition of the Indian TVS Motors seems to have acquired new life.
The previous Norton management had begun to sell some specimens of the V4, but gradually homologating them as unique specimens and not in compliance with the Euro 5 standard. But, more importantly, the arrival of the TVS made reinvent the project which had shown some critical issues. In particular, over thirty technical elements to be reviewed had been highlighted and about twenty of these had to do with safety and reliability.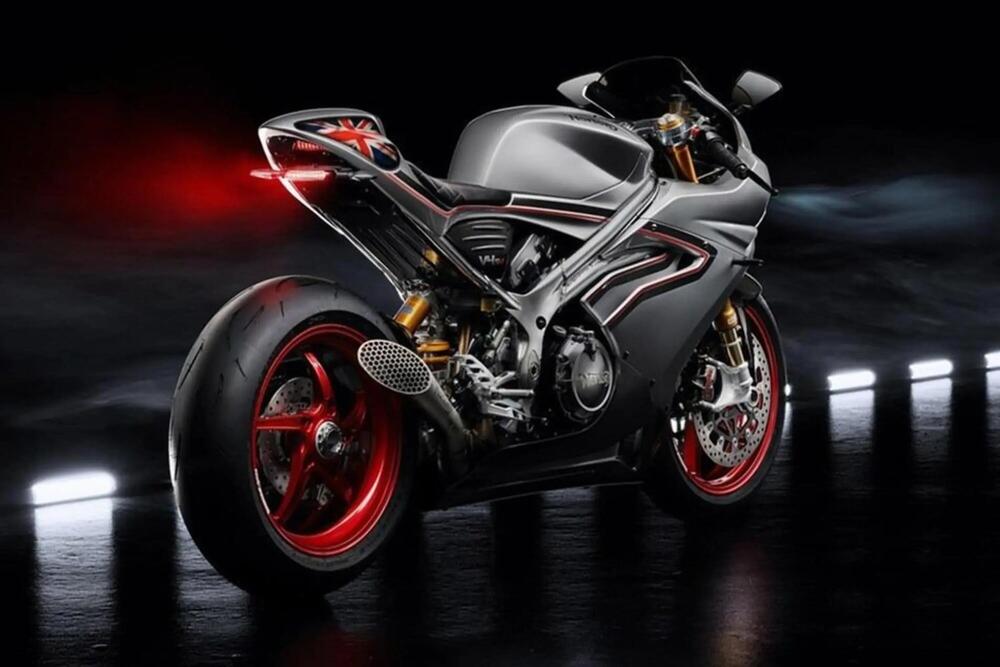 Il V4 di 72° will have power of 185 horses at 12,500 revs (originally they were 200 but precisely with a less strict homologation on emissions), the torque has dropped from 130 to 125 Nm to 10.000 revs, there are three engine maps and the bike is equipped with an IMU inertial platform.
The weight has risen by a few kilograms, reaching altitude 193 kg running order, but without all fluids.
The chassis confirms the aluminum alloy frame, the swingarm monobracciothe suspensions Ohlins NIX30 and TTXGP and the brakes Brembo 330 mm front with monobloc calipers. The reservoir fuel is placed under the saddle and the latter is 835 mm high from the ground.
Two colors and fittings: one in silver, called Manxwith forged wheels OZ racing red, and one Carbon with carbon fiber superstructures and wheels BST in the same material.
The price is just under 50,000 euros.