Ogio through its distributor Athena presents a new line of motorcycle tank bags with quick release and coupling. We tried the new Ogio M2 bag with a capacity of 8L but expandable to 12L
February 22, 2023
All companies are now aligning themselves with the use of quick release anchoring systems to be fixed on the motorcycle tank cap. The solution is soon justified. First of all, these accessories are increasingly real bags that you take with you once the bike is off and therefore releasing them easily is essential. Then we must never forget that the tank is underneath and therefore refueling without having to disassemble half the bike every time is essential.
Different types of fixing "bows" are therefore available depending on the make and model of motorcycle. The bag fits with a natural movement and locks in a nanosecond. Of course the most paranoid, like us, will always check the docking status but it has never happened to us that it was not anchored. Removing it is just as simplejust pull the tab on the front and the bag is released.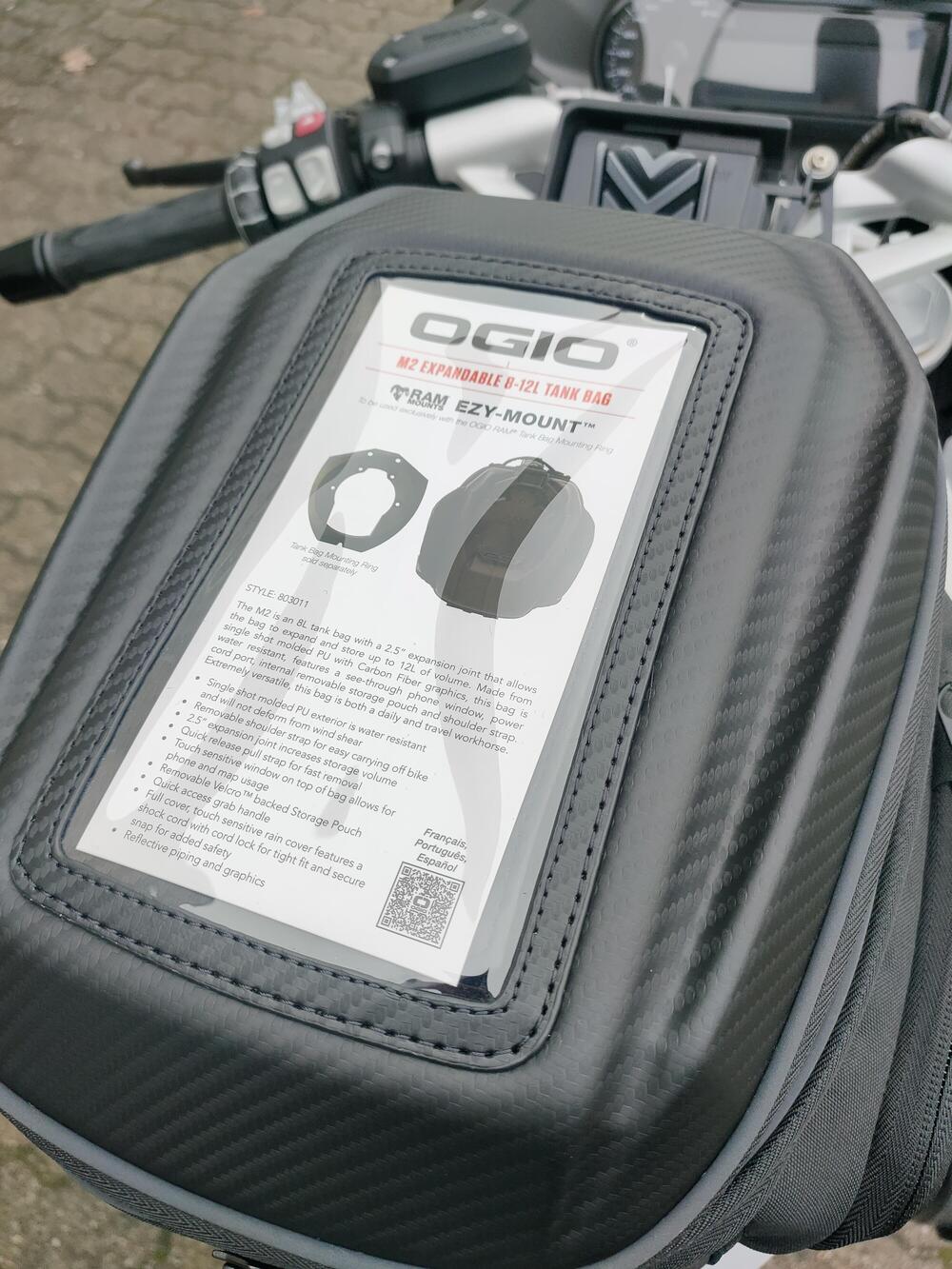 Ogio M2 it is an 8 liter tank bag with a 2.5 inch expansion joint which allows the bag to expand and store up to 12 liters in volume. Made of single shot molded PU with carbon fiber graphics, this bag it is water resistantfeatures a clear phone window, a power cord port, a detachable inner pouch, and a shoulder strap.
The quality and finishes are really top notch and even with the bag completely open on our motorcycle model, the accessory it doesn't interfere with rider, motorcycle and instrument panel visibility.
Prices start from 99 to 199 euros excluding the anchor bow which has a price of around 20 euros