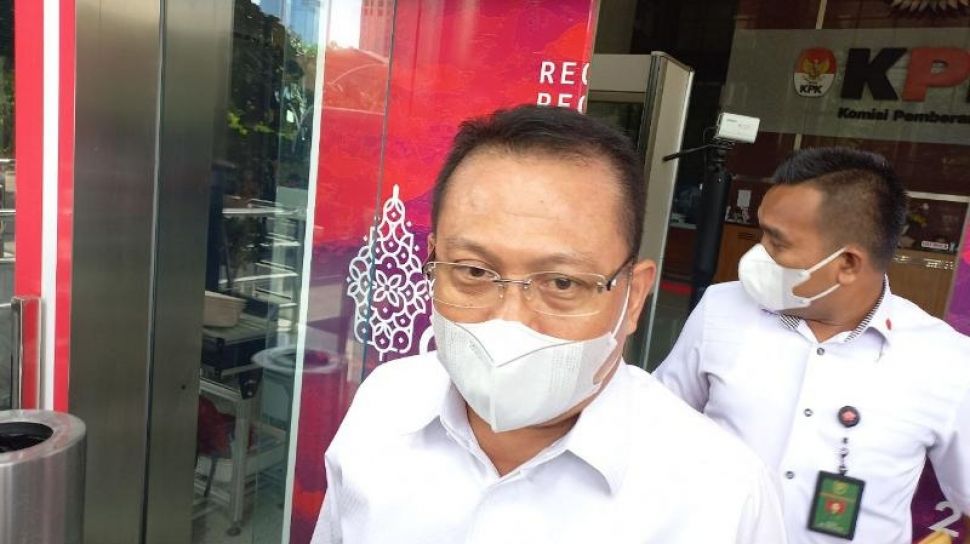 Suara.com – The Corruption Eradication Commission (KPK) prosecutor opened up the opportunity to present Supreme Court Secretary (MA) Hasbi Hasan as a witness at the trial of the Supreme Court bribery case at the Supreme Court.
This followed the name Hasbi Hasan who was mentioned in the indictment of Theodorus Yosep Parera and Eko Suparno. It is suspected that he had contact with Yosep Parera and Eko through Dadan Tri Yudianto.
The Head of the KPK Reporting Section, Ali Fikri, said that what was contained in the indictment was the result of a previous investigation.
"Now the need to complete the facts from the description of the indictment, of course later the prosecutor, according to the need, will summon anyone from the statements of witnesses previously in the investigation process, yes. Whether it's the MA secretary or whoever it is, we don't care who should be summoned, " Ali told reporters Friday (3/2/2023).
Also Read: Attending the summons of the Corruption Eradication Committee as a Witness, These are 4 Hercules Points Give Comments to the Press: I'm Disappointed, Please Write According to the Facts
Ali said, later the KPK Prosecutor would consider the need for summoning Hasan to appear as a witness.
"Whether forming a compatibility with one another, becomes a legal fact which is then followed up and developed," he said.
Meanwhile, during the KPK's investigation into the alleged bribery case at the Supreme Court, investigators have summoned Hasbi Hasan as a witness, including on 28 October 2022 and 12 December 2022.
14 People Become Suspects in MA Bribery Case
In the case of handling cases at the Supreme Court, the KPK has named 14 suspects, two of whom are Supreme Court Justices, Gazalba Saleh and Sudrajad Dimyati who have been deactivated.
Also Read: Hercules Reluctant to Comment After Being Examined by the Corruption Eradication Committee Regarding the Supreme Court's Bribery
Non-active Supreme Court Justice Sudrajad Dimyati was named a suspect first, followed by Supreme Court Justice Gazalba Saleh who was officially detained by the KPK on Thursday (8/12/2022). Gazalba was named a suspect along with two of his men for allegedly accepting Rp. 2.2 billion in bribes to sentence Budiman Gandi Suparman to five years in prison, over an internal dispute over the ID savings and loan cooperative (KSP Intidana). The funds were allegedly given by Heryanto Tanaka (HT) as the Intidana (ID) Credit Cooperative Debtor.