The "Sky Motors Season" was presented at the Monza racetrack: many championships available on pay TV. For the MotoGP, the team with Guido Meda, Mauro Sanchini, Rosario Triolo, Mattia Pasini, Antonio Boselli, Sandro Donato Grosso and, of course, Vera Spadini has been confirmed. Who told us about his life in the paddock
February 28, 2023
Monza – The setting of the Monza racetrack is as captivating as the content: Sky offers an absolutely top-level package for motor enthusiasts. "We broadcast all the championships on two and four wheels" proudly points out the engine director Guido Meda. Over 320 races will be broadcast over 43 weekends, for a total of over 1,600 hours of live programming, 400 of which will be studies and features. Speaking of columns, here is an absolute novelty for 2023: "I'm leaving in Quarta", with Fabio Quartararo protagonist every Sunday of the race. Then, of course, there is the "SprintRace", the mini GP on Saturday: Sky has decided to broadcast the first six appointments of the year free of charge on TV8. Good idea. The team is confirmed, with Vera Spadini always conducting the pre- and post-race insights.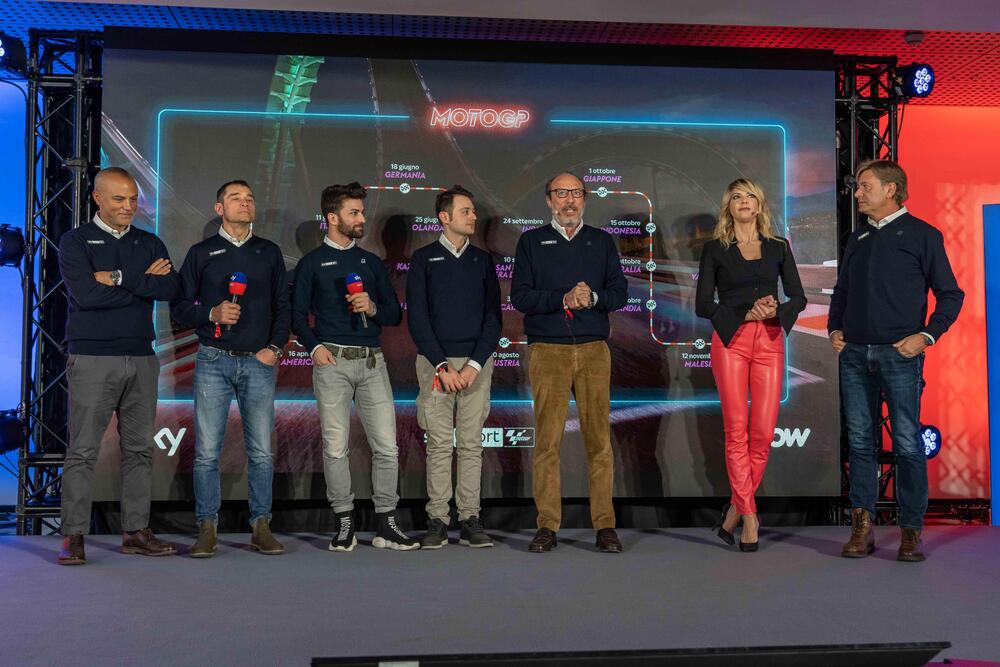 Vera, when did you start in the world championship?
"In 2017: This will be the seventh season"
Is there the crisis of the seventh year?
"No, far from it: it is a love that is continually renewed"
Is there a year that you remember with great satisfaction?
"The last two: it was a crescendo, the relationships cemented over time. Then there were some significant sporting moments: the first victory I saw live, my first for Valentino Rossi, which was also his last (Assen 2017, NDA), Pecco Bagnaia's conquest of the title with the Ducati . Being there was incredible"
What has MotoGP given you?
"Very, very much. I've had a lot of experience both on a working and human level, I've seen many interesting places, I've known life on the circuit and in the paddock, which is very beautiful and different from what you can perceive from outside. I met many people with whom relationships were born that I will carry with me forever, relationships that don't end with the races. And I learned a lot about engines: it's an important growth"
Have you lost something instead?
"Absolutely no".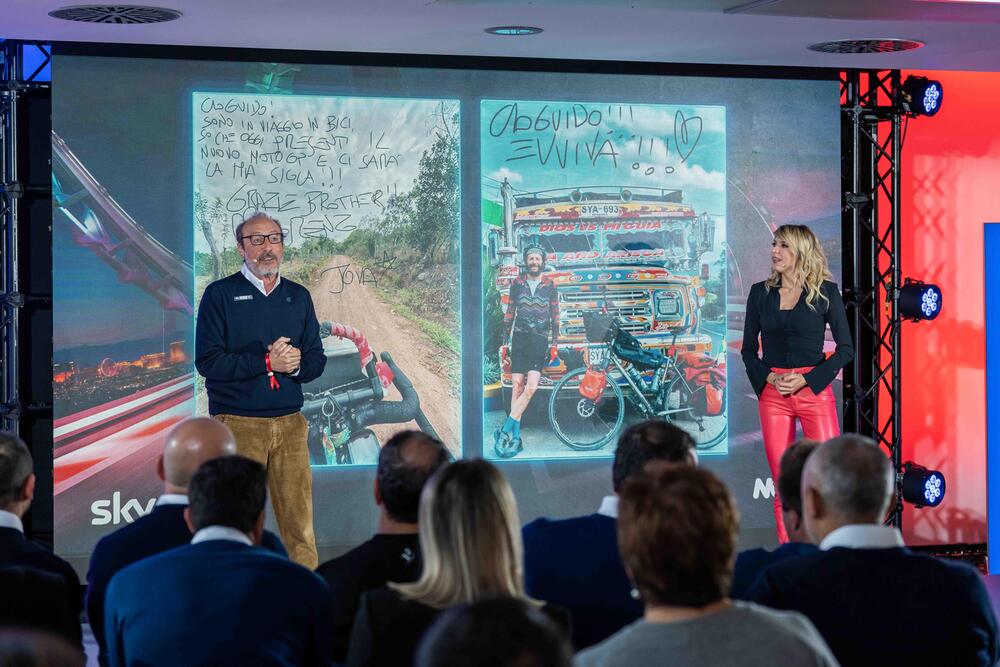 Is MotoGP very different from the sports you followed for work?
"Yes. Meanwhile, anyone who follows MotoGP is absolutely an expert: in football, for example, it's not necessary to know so much. Those who follow the MotoGP are highly prepared: it's a great stimulus for us too, to be able to give something more. To give something extra to those who already have an excellent foundation, you have to do research, go beyond the limit: it's a great stimulus. The approach to the world championship is much more familiar: I remember that the first few times I went to the circuit,
I was amazed at the freedom of movement. It felt strange to enter the box with the camera with the rider sitting in his corner. I asked: is it possible? It is unthinkable to do something like this in football. There is a more direct contact"
Is the environment very "macho"?
"Not in my opinion, I've never had this feeling. In general, in sport as in life, a woman must demonstrate more: it is clear that motorcycling is a sport where there are many more male figures, but the women who are there are respected. And they are more and more, with many different roles"
What's new for 2023 from Sky?
"There's the new acronym, there's the new section "Parto in Quarta" with Fabio who will tell us curiosities, anecdotes before the start, tell us some previews about the race. And then there's the SprintRace: the first six races will be broadcast in the clear, as well as six GPs from the Sunday race"
MotoGP has everything to attract fans: what is missing to have even more fans, how would such a show deserve?
"Perhaps tradition is lacking in every country: in Italy we have it, but in any case motorcycling is not the sport followed as a priority. Maybe it's just habit. Dorna is working hard to find new things to create even more show: MotoGP is a "true" sport, perhaps more "show" is needed.