On the second day of testing for testers in Sepang, the asphalt was almost always wet from the rain, it was only at the end of the afternoon that it was possible to run on smooth tires
February 6, 2023
A Monday with the overcast skies and a light rain at Sepang it prevented the test riders from riding on slick tires during the early hours of the day. From 2pm the water stopped falling and around 5pm the track was a little drier.
Like yesterday also today Cal Crutchlow he did the first half alternating on three M1 prototypes, identified T1, T2 and T3.
The best time of the day was 2:02.079 with the third bike and slick tyres. The Coventry-born rider focused on fine-tuning the 2023 YZR-M1 engine.
TODAY AT 18 on YouTube AFTER GP with Nico, Zam and Ing on these tests.
Second best time for Ducati with Michael Pirro, half a second behind Crutchlow. The Apulian rider dedicated his time on the track to the new Ducati aerodynamics in wet conditions.
The only MotoGP 2023 rookie Augusto Fernandez he gained experience with the MotoGP + wet track combo and finished third, almost seven tenths behind Crutchlow
Fourth for Lorenzo Savadori's Aprilia, fifth for German Jonas Folger's KTM.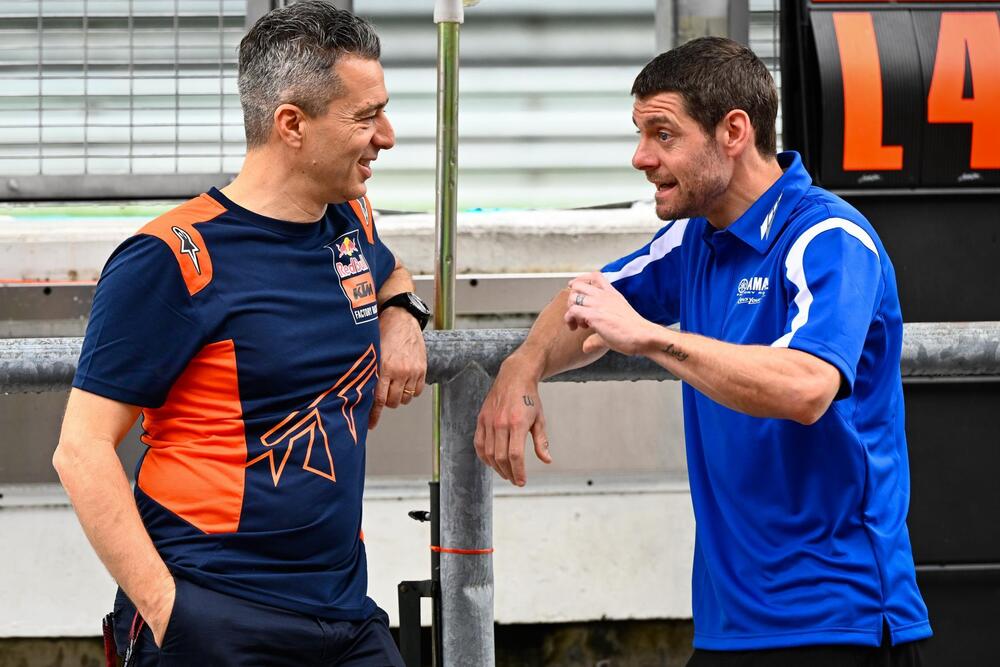 Guidotti and Crutchlow
But the fastest would be Pedrosa…

The days of Pedrosa it ran on the track but without a transponder. However whoever manually timed the times of him speaks of a very good 2:00.4that is the best time of the two days.
Tomorrow, Tuesday, the last day of the MotoGP Shakedown in Sepang, from 10 to 18 Malaysia time (from 3 to 11 Italian time).