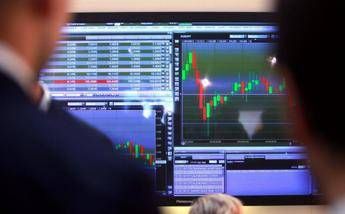 The opening of the week in chiaroscuro for the European stock exchanges, with investors focused on the trend of the global economy, awaiting the PMI indices which will arrive tomorrow. The possible rise in interest rates continues to hold sway on the markets, while tension on government bond yields is easing.
At the TTF in Amsterdam the price of gas, stable, travels around 50 euros per megawatt hour. The value of oil rose, with Brent and Wti rising by around 1%. In Milan, the Ftse Mib lost 0.55% and closed at 27,597.01. The spread between BTPs and German Bunds does not move much, which always travels below 180 basis points. The ten-year bond yield was also stable, at around 4.3%.
On the main list of Piazza Affari, Tim did badly (-2.71%). According to press rumors, various uncertainties remain regarding the offer of Cassa depositi e prestiti for the company's network infrastructure, pending the board of directors meeting on Friday 24 February, called to decide what to do with respect to the non-binding offer received from Kkr. Meanwhile, following the release of the financial results for 2022, Fitch analysts confirmed the "BB-" rating, not excluding a possible improvement in the outlook.
Also down were Banca Generali (-2.47%), Iveco (-2.52%), Banco Bpm (-2.47%) and Unicredit (-2.85%), which will enter the index from Saturday 27 February Euro Stoxx 50 to replace Linde. Instead, Saipem (+3.23%), Campari (+0.57%) and Italgas (+0.83%) rose. On par with Enel (-0.06%).
The electricity giant announced that its subsidiary Enel Argentina has signed an agreement for the sale of the 75.7% stake held by the group in the thermoelectric generation company Enel Generación Costanera. Enel will therefore sell the 41.2% held in the Central Dock Sud thermoelectric generation company for 102 million dollars. (in collaboration with Money.it)