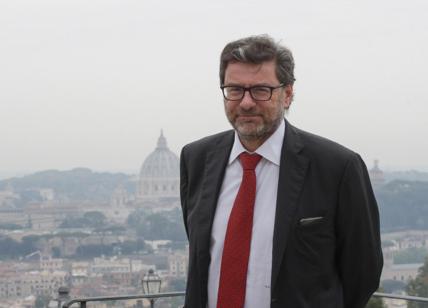 Giancarlo Giorgetti, Minister of Economic Development
Mef, issued a new 30-year Btp benchmark for 5 billion euro. Annual coupon by 4.5% in two tranches
The Ministry of Economy and Finance communicates the details of the issue for 5 billion euros through a syndicate of the new one 30-year BTP benchmark, maturing on 1 October 2053 and with an annual coupon of 4.5%. Just under 200 investors took part in the operation for a total demand of approximately 26.5 billion euro.
The largest portion of the placement was subscribed by banks (40.4%), while i fund manager 24% subscribed. Investors with a long-term investment horizon purchased a significant share of the issue equal to 28.7% (in particular, 10.5% went to pension funds and insurance companies, while 18.2% was allocated to government institutions). garlic hedge fund 6.5% of the total amount was allocated, while a residual portion of 0.4% was subscribed by non-financial companies.
The geographical distribution of the title was extremely diversified, with participation involving more than 20 countries: the foreign investors were awarded most of the issue (57.3%), while the domestic investors 42.7% subscribed.
Among foreign investors, the largest share of the placement, around 53%, was subscribed by European investors, coming in particular from the United Kingdom (17.7%), Germany, Austria and Switzerland (9.6%), peninsula Iberian (7.2%), Scandinavian countries (6.1%), France (5.9%), Greece (5.2%), Benelux (1.3%). The rest of the issue was placed outside Europe, particularly in North America (3.1%), while a residual portion of 1.2% was allocated to other non-European investors.
The placement was carried out through a syndicate made up of five lead managers, Deutsche Bank AG, J.P. Morgan SE, Nomura Financial Products Europe GmbH, Socie'te' Ge'ne'rale Inv. banking e UniCredit S.p.Aand by the remaining specialists in Italian Government Bonds as co-lead manager.
Subscribe to the newsletter