Marvel has given the role of Spider-Man to Tony Stark in this comic.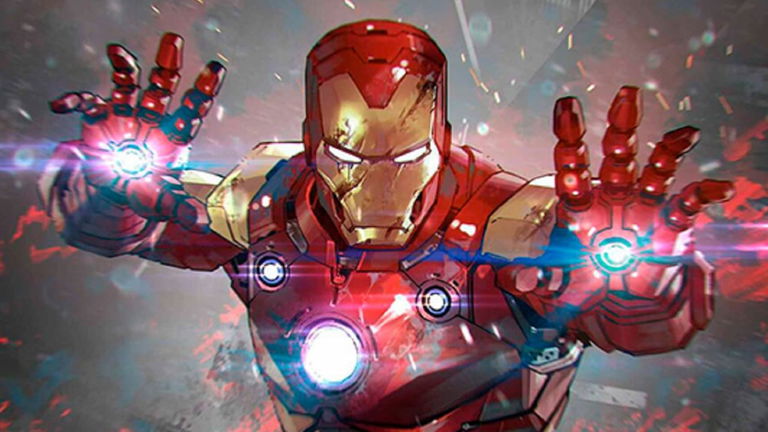 In this alternate Marvel timeline, Tony Stark has landed the role of Spider-Man.
join the conversation
In the Marvel Universe, Tony Stark is a fairly recognized character, because it fulfills the role of Iron Man, one of the most popular characters in all of Marvel. This well-known hero has earned the appreciation and respect of fans thanks to his personality, character, and his great potential as a hero.
Tony Stark has even managed to position himself as one of the 14 best superheroes without powers, and the fact that despite not having superpowers is still considered one of the best superheroes, shows the great potential that this famous character possesses.
While Marvel has previously presented us with alternate versions of Spider-Man, today we'll introduce you to a version of an alternate reality or timeline in which Iron Man is actually Spider-Man. Next, we tell you all the details.
In an alternate timeline, Tony Stark is Spider-Man.
Marvel has been characterized by creating various timelines and alternate realities in which there are alternate versions or counterparts of the characters that exist in the main universe, Earth-616.
In the case of Tony Stark, this time Marvel, in a timeline of the X-Men, has given him the title of the well-known and beloved spider-hero, Spider-Man. The timeline in question is Age of Apocalypse or Era of Apocalypsefrom the X-Men.
In volume #1 of the X-Universe comic, there is great chaos and destruction on Earth in the aftermath of the Apocalypse attack. Also, not only has there been a lot of devastation in this event, but the Marvel heroes we once knew are now either a bit different or simply don't exist in this timeline.
This number shows us a hardened version of Gwen Stacywho is in Wakanda trying to help and make a difference in the lives of Wakandan survivors, and she is not alone in this task, as we can see arriving in Wakanda a ship piloted and connected to Tony Stark (like with his Iron Man suits but on a larger scale)
Said ship arrives to fight against a group of villains who are causing havoc among the people of Wakanda, in addition to delivering a large load of supplies for this population. The strangest thing about this is that the armor was actually a large robotic spider.
As the story progresses, Gwen meets other characters such as Sue Storm, Ben Grimm and Donald Blake, but of all these, Tony Stark is the only one that makes a completely different impact on him.
When Tony arrives in his Giant Iron Spider, Gwen claims to have a strange feeling about it, a feeling like "something long lost". While Gwen in this timeline can't explain or figure out the reason for how she feels about Tony, readers can note that this feeling is a clear reference to the relationship of Gwen Stacy and Peter Parker in Marvel's main reality, Earth-616.
Leaving aside the great chaos that is happening in this story, the reality is that Marvel has given the role of Spider-Man to Tony Stark, and the feelings that arise in Gwen when seeing him only confirm this fact. While this is simply an event that occurred in an alternate reality, there is no doubt that Tony Stark would have great potential as the popular spider hero from Marvel.
join the conversation