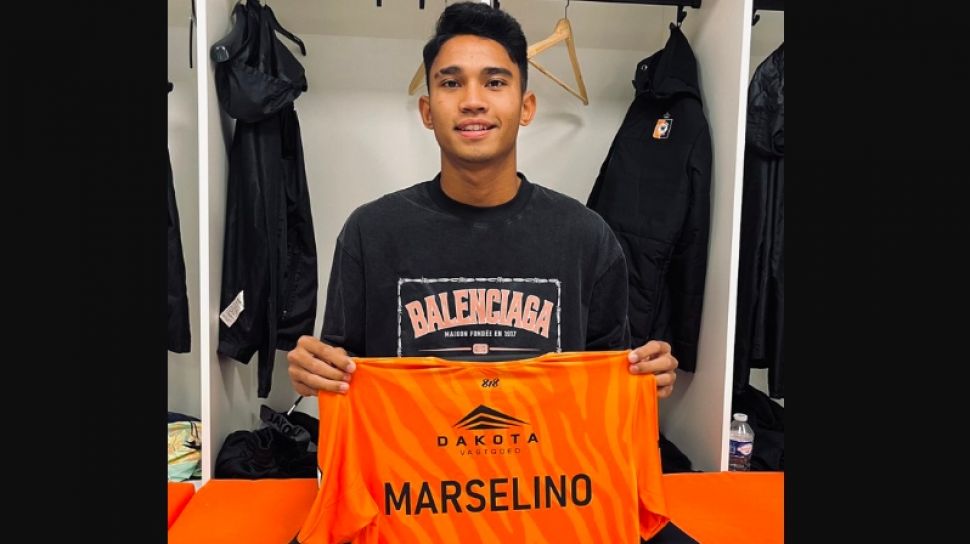 Suara.com – Marselino Ferdinan immediately had an instant positive effect on his new club in the second division of the Belgian League, KMSK Deinze. One of them is the growth in the number of club followers on their social media.
This phenomenon is actually not new when Indonesian players play in foreign clubs. Take for example when Egy Maulana Vikri migrated to Lechia Gdansk in 2018.
After Egy there is also Asnawi Mangkualam who joined the South Korean club, Ansan Greeners. Even when Asnawi recently moved to Jeonnam Dragons, these clubs gained a significant increase in the number of followers in a short time.
This also happened when Marcelino officially joined Deinze. The 18-year-old attacking midfielder for the Indonesian National Team joined on Wednesday (1/2/2023). In just a few days, Deinze's Instagram follower count has grown drastically.
Also Read: After Egy Maulana Vikri and Witan Sulaiman Return Home, Here Are 4 National Team Players in Europe
Before recruiting Marselino, the number of Deinze followers on Instagram was only around 13 thousand. But until today, Friday (3/2/2023), the number of followers has almost touched 90 thousand.
As is well known, Deinze was the first time for Marcelino to have a career abroad. This achievement received support from fans in Indonesia. Belgium is believed to be a good destination for Marcelino.
Moreover, at this time there is also Sandy Walsh who is a player of Indonesian descent, who is currently making a career in the top division of the Belgian League.
It's even more special for Marselino because he is the youngest player in the KMSK Deinze squad. When the transfer was officially announced, Marcelino was only 18 years old.
The nickname wonderkid from Indonesia has stuck with him since the last few seasons. Moreover, his potential and abilities are acknowledged to be in the upper class at a very young age.
Also Read: Marselino Ferdinan's salary at KMSK Deinze, Reaches Hundreds of Million per Month?
It is not yet known when Marselino's debut will take place, but one thing is certain that this decision will depend on KMSK Deinze's coach, Marc Grosjean.