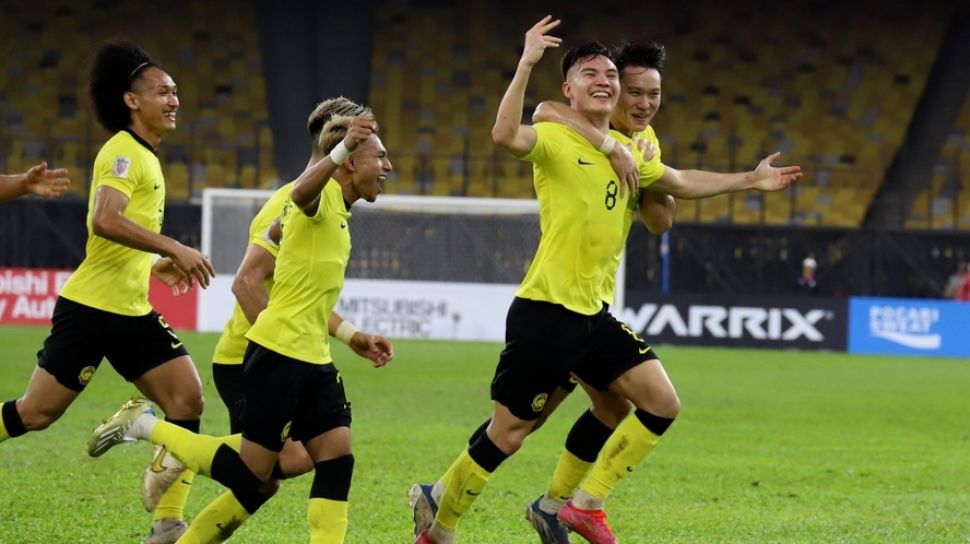 Suara.com – The Malaysian national team is reportedly in the process of naturalizing four players at once. Will this be a threat to the Indonesian National Team?
The news that the Malaysian Football Federation (FAM) will soon have another naturalized player was announced by Terengganu FC defender, Argzim Redzovic.
It was stated that there were four players at the same time who were completing the naturalization process to be able to play in the Malaysian National Team.
For the process, Argzim Redzovic himself said that he was in the final process of obtaining approval from the Ministry of Home Affairs (KDN) before officially becoming a Malaysian citizen.
Also Read: Shin Tae-yong: The U-20 Indonesian National Team Is Not Perfect
The 31-year-old player also said that apart from him, there were three other players who were currently completing the naturalization process.
The three players are two players from KL City FC, Paulo Josue and Romel Morales followed by Johor Darul Ta'zim star, Endrick dos Santos.
Argzim Redzovic himself has been playing in Malaysia since 2018. The first club he strengthened in the Neighboring State was PDRM.
He then moved to Terengganu in 2020. Throughout his career, Argzim has been accustomed to the atmosphere of Southeast Asian football, he has defended Laotian club Lanexang United.
If these four naturalized players actually join later, there will be more naturalized players in the Malaysian National Team.
Also Read: Shin Tae-yong Receives News that Marselino Ferdinan Can Join the U-20 Indonesian National Team, But with Conditions
At the 2022 AFF Cup yesterday alone, the Malaysian National Team included seven naturalized players in its squad.