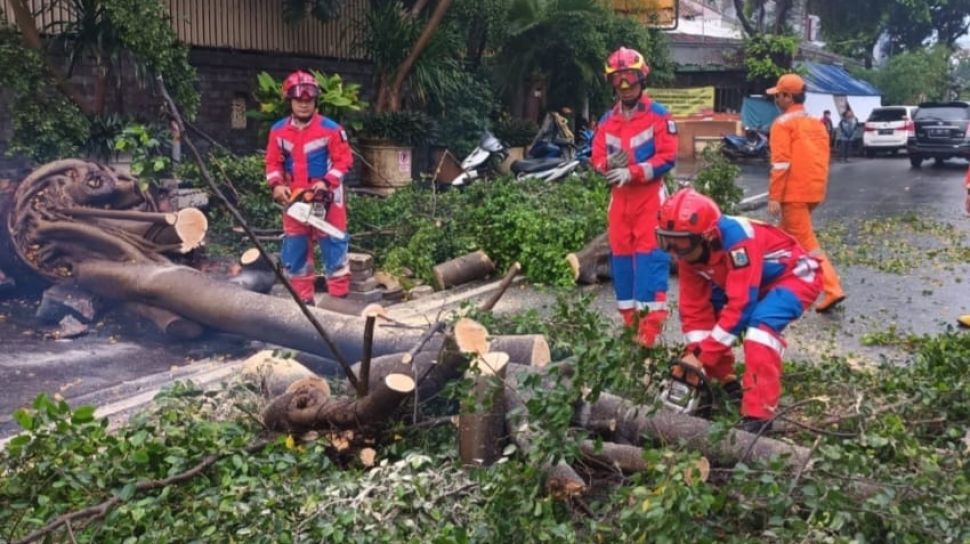 Suara.com – A bajaj driver named Kanami (49) almost became a victim when a large tree suddenly fell on Jalan Mangga Besar 8 RT 13, RW 01, Taman Sari, West Jakarta, Friday (3/2/2023).
The tree suddenly fell and hit the bajaj he was driving when he was passing by the location. Luckily, Kanawi was able to immediately jump out of the bajaj.
Head of Ops for the Fire and Rescue Service (PKP) Syarifudin said that his party received a report about the incident at around 06.38 WIB.
"Suddenly a tree fell and Mr. Kanawi managed to jump from the bajaj he was driving," said Syarifudin, when confirmed Friday.
Also Read: Protest against Gegara Girls Booking Michat Not According to the Agreement, This young man was beaten by 7 people at Taman Sari
Receiving reports about the fallen tree, officials immediately evacuated. 2 units of fire trucks filled with 6 personnel were deployed in evacuating tree trunks that partially closed the road.
"The operation was declared complete at 07.15 WIB," he concluded.