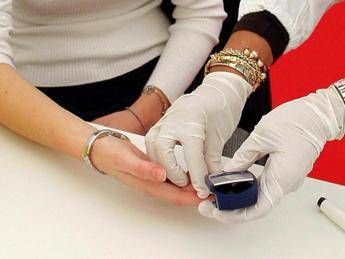 If you have diabetes, the more you know, the better you care. But less than one in four diabetic patients (24%) is aware of the fundamentals of nutrition for the control of their disease, while almost one in three (30%) is not really interested in their therapy and the correct management of the disease . These are some of the data that emerged from a survey conducted as part of the project 'FooDia-Net: improving food literacy and engagement of patients with diabetes', promoted and financed by the National Center for Disease Prevention and Control (Ccm of the Ministry of Health.
The survey proves how an intervention to consolidate knowledge on diabetes and nutrition and psychological counseling aimed at promoting active involvement helps patients improve adherence to treatment. The project developed a technological platform for food education and the active involvement of diabetics and was implemented by a consortium of 5 Italian Regions (Puglia, Marche, Lazio, Tuscany and the Lombardy Region) and by the EngageMinds Hub, the research of the Catholic University, Cremona campus.
The survey involved 241 patients, most of them aged 41-60 and 61-80+, of both sexes. Of these, only 66% have a level of health literacy referable to diabetes and its management, while 9% show severely insufficient knowledge and the remaining 25% just sufficient. Furthermore, 30% are poorly involved in the management of therapy and lifestyle. Participants were subjected to a test on the main food knowledge in relation to diabetes. 19% answered less than half of the questions correctly, only 23% gave the right answer to almost all the questions.
These estimates are particularly worrying – it is underlined – if we think that, as the level of knowledge on the disease and on diet suitable for glycemic control decreases, there is a growing disinterest in the correct management of diabetes and a reduction in adherence to treatment, which is essential for avoid the typical complications of this chronic pathology.
"FooDia-Net – says Guendalina Graffigna, director of the EngageMinds Hub – offers a snapshot of the patient with diabetes in Italy, suggesting that much still needs to be done to increase patients' knowledge of the disease and therefore the ability to manage it and avoid its complications. Over the next three years, the Lombardy Region will work on a further implementation of the platform for the benefit of promoting better involvement of patients and Lombard citizens in prevention and healthy lifestyles".