After becoming free to play, the fuse goes out. Knockout City has announced that it is coming to an end, with a closing date in June.
A curious combination between battle royale and dodgeball that surprised with its announcement, but surprised even more when EA disregarded it and became a free game. Knockout City has announced the closing date, saying goodbye to the players with Season 9, the last of the game.
Two years after its launch, the June 6, 2023, will be the date that Knockout City will close permanently. The servers will go down and it will be impossible to play again. Meanwhile, Velan Studios promises that it will fill the season with news and that it will even prepare a version of the game for set up private servers and be able to continue playing on PCalthough not on Switch or the rest of the consoles.
Season 9 will begin on the 28th February and will last 12 weekswith the removal of all real money item purchases and 6 events that will bring "our most creative cosmetics, fresh new twists to our best playlists, an event entirely dedicated to League Mode" and a final banger called "Thanks for the KOs" in which players will be able to choose the two game lists that will mark the decline of the title, along with a new map and more surprises.
It was one of the best free games on Nintendo Switch, but it's time to say goodbye. What will be the next thing to do Velan Studios? The team has proven to be very versatile, with proposals as diverse as Mario Kart Live Home Circuit and this Knockout City. We'll see what else they come up with.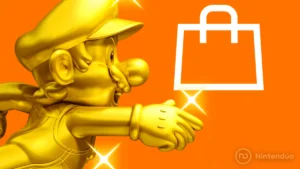 Here are the best cheap Nintendo Switch games that you can find for less than €2 with no offers. Get ready for surprises!
Fuente