Fracture of the femur for the winner of the Dakar. The accident during the shakedown of the Abu Dhabi Desert Challenge, 2nd round of the World Rally-Raid. Also absent Matthias Walkner, KTM focuses on Toby Price
February 24, 2023
Abu Dhabi, UAE, February 23rd. A few more hours and he would be off to the challenge of the Abu Dhabi Desert Challenge, second Round of the World Rally-Raid after the Dakar won in January. Nothing to do, however. Kevin Benavides takes a bad crash during pre-Rally testing and gets the right femur fracture.
The accident during the tests that delimit the return to the competition after the post-Dakar break. Another scenario, another competitive formula, but the same chain of events connected in the new one Rally-Raid World Championship promoted by ASO, the owner and organizer of the Dakar.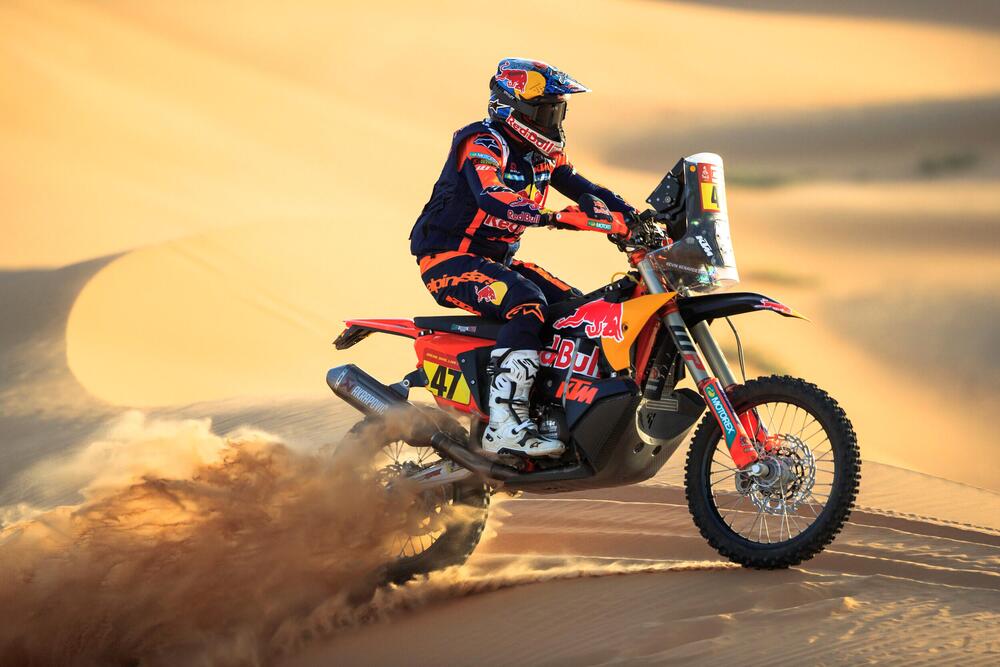 A normal training before the Competition, the ADDC leaves on Sunday the 26th with the Prologue, a real shakedown to line up and check off all the small steps taken after the Dakar. The bike is the same KTM 450 Rally official Factory, but you know, with each new appointment the evolution marks its, even small, steps. The bad fall, now, poses the season of the Dakar bi-champion is in check. Indeed, the Argentine was immediately flown to Dubai and operated at the Mediclinic City clinic of Dubai. The operation to reduce the fracture took just over two hours and no other damage to nerves and blood vessels was found. All good, at worst, but the prognosis speaks of no less than five to six months for complete recovery. Which means that the Rally-Raid season and the Salta driver's goals are, at least partially, compromised.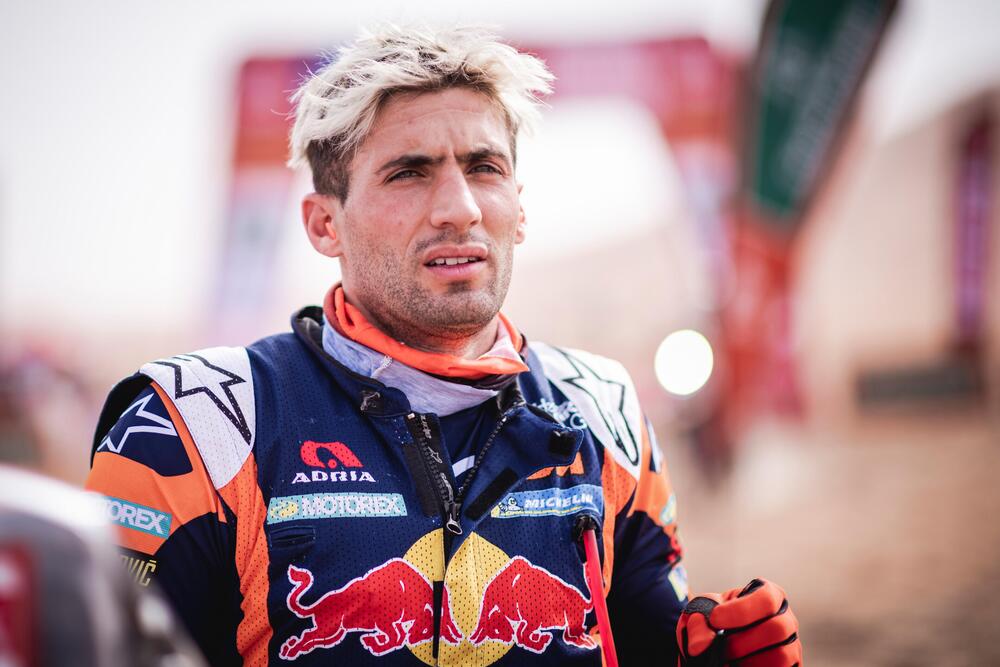 Benavides immediately received the visit by Toby Pricethe Teammate Rider of the Red Bull KTM Factory Team who, in fact and after the forfeit of Matthias Walkner, with a wrist injury, takes over the role of "point" of the Austrian team. Toby showed up at the hospital with a bunch of flowers and a stick of chocolatebut in the moment of delivering the thought to his friend he gave up the flowers and thought that an energy support was a better idea. High morale!
© Immagini ASO Media, Red Bull Content Pool, DPPI, PB