The six-time SBK world champion in a row receives an important update, intended however only for use on the circuit
February 8, 2023
The era of homologation special it hasn't completely faded away, a few motorcycles of strict racing derivation remain which form the basis for the creation of the official motorcycles that race in the Superbike world championship. One of these is the Kawasaki ZX-10RRthe more racing sister of the "R" and from which it differs for a handful of decisive engine details (made by Plank) that allow it to grab 400 more revs in the upper part of the rev counter, in addition to the Marchesini wheels and the single-seater tail. Few examples produced which generally all end up in the hands of those who will then use them in competitions, even the titled ones.
As an upgrade of the 2023 model the House of Akashi has now introduced the VAI, i.e. the variable height intake ducts. In practice, servomotors "separate" the upper and lower parts of the intake ducts at speeds set in the control unit, obtaining a "long" configuration up to a certain speed and a "short" configuration beyond a certain speed. This allows you to have advantages in the delivery curve and it's a solution that has been used for some time on some MV and Aprilia engines, just to name a few.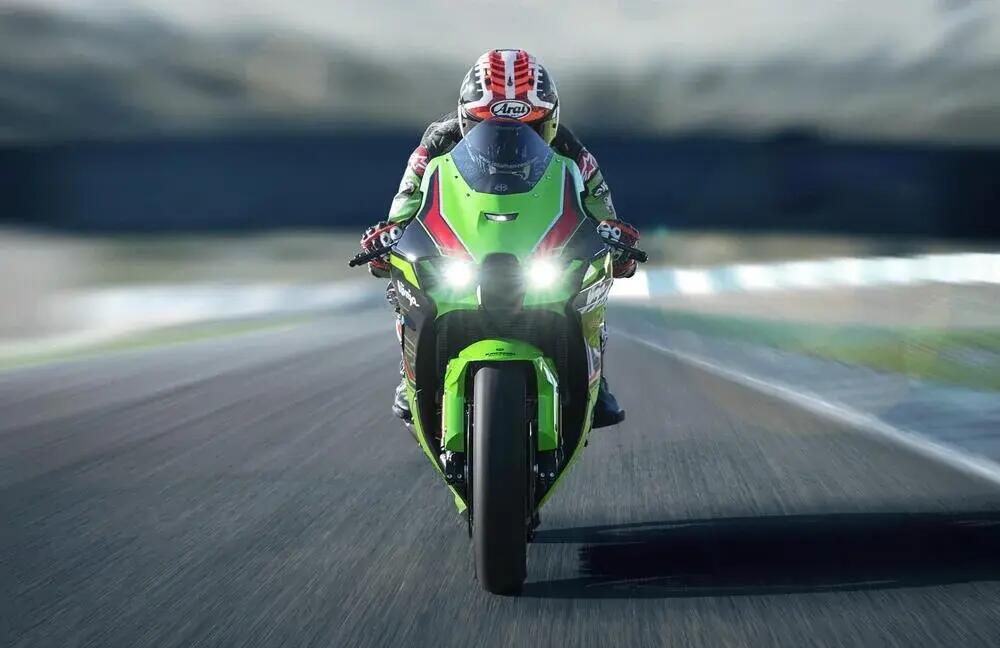 Kawasaki informs that the adoption of this solution provides for the delivery of the bike with the horns in the "short" configuration and that it will deliver to the owners a kit for activating the Variable Air Intake which, once carried out, however, will make the bike no longer approved and therefore intended only for use on the track.
For 2023 the ZX-10Rthe standard versionhas changed very little, practically only in the graphics. The aluminum alloy twin beam frame remains, shared with the RR witnessed a fork Showa BFF, a Horizontal Back Link shock with a fully adjustable Showa unit and electronic steering damper Ohlins. The engine is the well-known four-cylinder with valve actuation via distribution finger balancers from the maximum power of 203 horsepower at 13,200 rpm (which rise to 213 cv with the air-box under pressure) and the maximum torque is 11.7 kgm at 11,400 rpm.