In the near future, the Corruption Eradication Commission (KPK) will summon tax official Rafael Alun Trisambodo regarding the ownership of assets of 56 billion. This is because not all of his assets are recorded in the State Administration Wealth Report (LHKPN), including the Jeep Rubicon and the big Harley Davidson motorbike driven by his son, Mario Dandy.
It has been confirmed that Rafael is the father of Mario Dandy Satrio (MDS), the suspect in the abuse case at Pesanggrahan, South Jakarta. Mario Dandy Satrio abused David, son of GP Ansor manager Jonathan Latumahina. When carrying out acts of persecution against David, Mario was driving a Rubicon jeep.
Not only related to the Rubicon jeep, the KPK will also explore it by tracing all of Rafael's other assets that are not recorded or that he did not report in the LHKPN.
"Our first target is to find out whether there are any more of his assets that have not been reported. That's why we go to the BPN (National Land Agency), if we see other assets, we go to the bank, if he has a bank account that hasn't been reported, we go to the insurance association, if he has a policy of billions of rupiah it's not reported, we also go to the stock exchange, next time "Occasionally he has stocks or bonds or anything else that is not reported," said Pahala Nainggolan, Deputy for Prevention and Supervision at the KPK, at the KPK's Red and White Building, Jakarta, Thursday (23/2/2023).
Also Read: Facing Persib Bandung, Rahmad Darmawan Asks Barito Putera Players to Show Character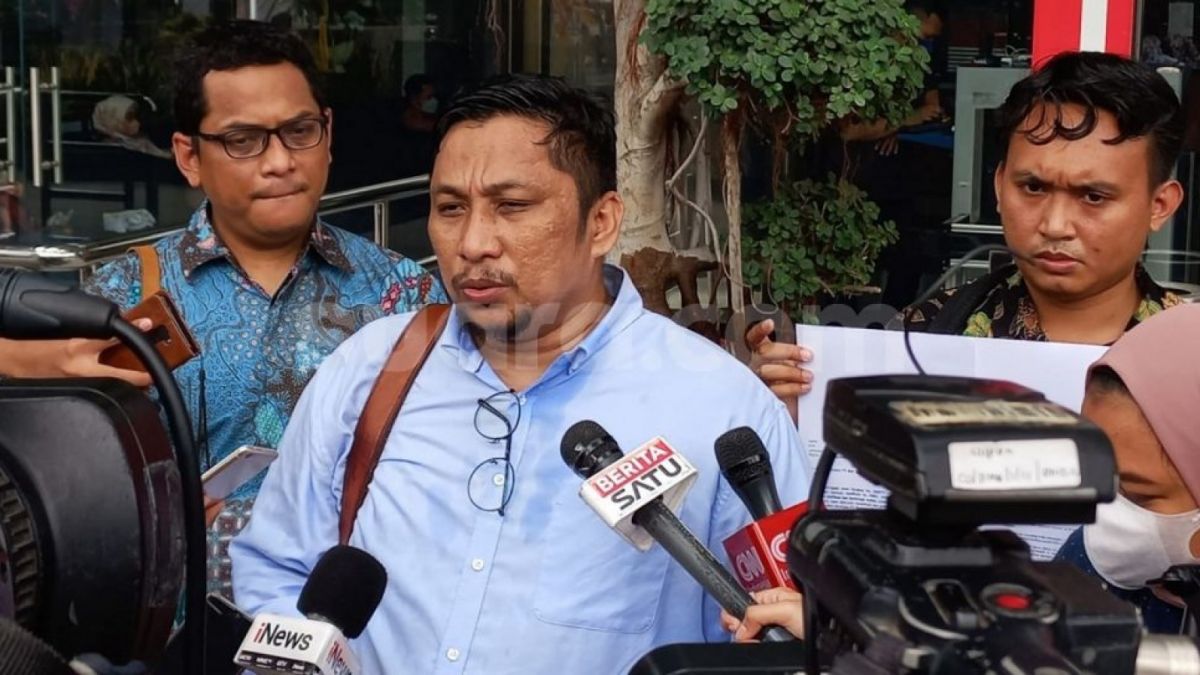 KPK Deputy for Prevention and Monitoring, Pahala Nainggolan. (source: Suara.com/Welly)
Apart from tracing unreported assets, the KPK will also investigate the origins of Rafael's assets.
"Second, we will see where this one comes from. As far as inheritance is concerned, we're somewhat calm. But if he says the grant does not use a deed, we will definitely invite it (for clarification)," said Pahala Nainggolan.
From the search results, Rafael has reported his assets to the KPK several times. Finally, on 17 February 2022, Rafael submitted a State Administration Wealth Report (LHKPN) to the KPK for the 2021 Periodic Report.
In the LHKPN, Rafael admits that he owns 11 plots of land of various sizes scattered in various cities such as Sleman, Manado, West Jakarta and South Jakarta. In total, dozens of Rafael's land assets are estimated to be worth IDR 51.9 billion. Apart from land, Rafael also admits that he owns two cars. However, Rafael did not include the Rubicon car brought by his son Mario Dandy.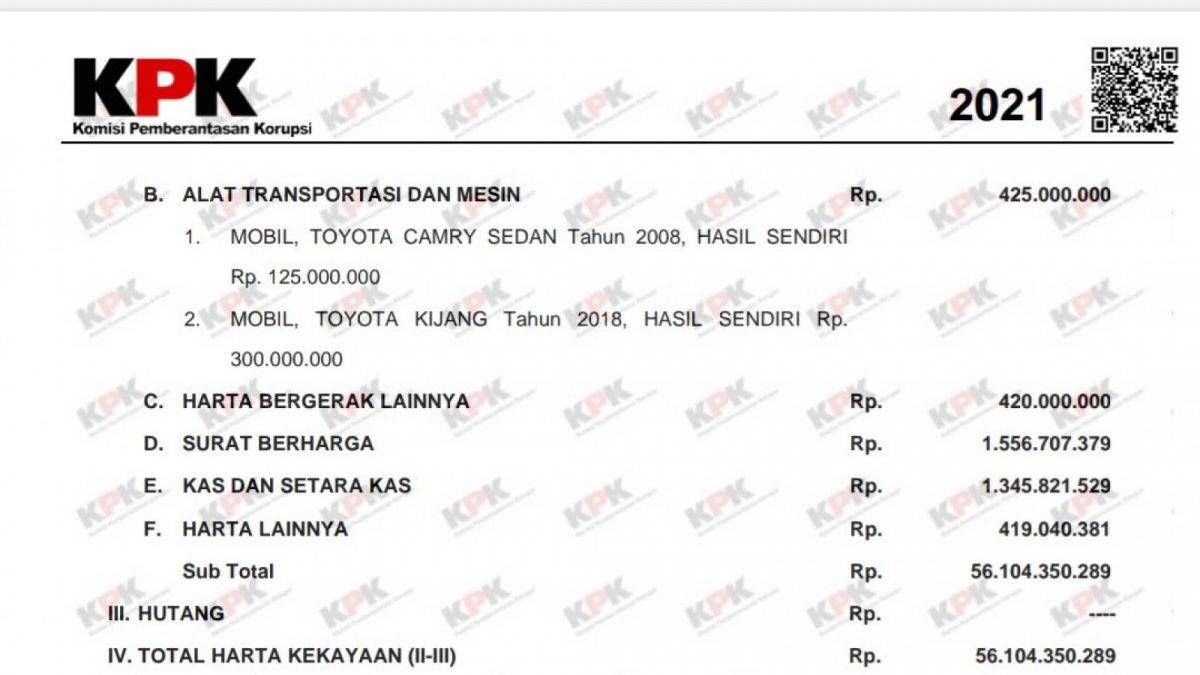 Report on wealth of echelon III DGT South Jakarta II official, Rafael Alun Trisambodo (source: kpk.go.id)
In addition, Rafael's LHKPN is recorded as owning a Toyota Camry sedan worth Rp. 125 million and a Toyota Kijang worth Rp. 300 million. Rafael also claims to have other movable assets worth Rp. 420 million, cash and cash equivalents worth Rp. 1.3 billion, and other assets worth Rp. 419 million. Rafael admits that he has no debt. If the total is taken, Rafael's assets are valued at IDR 56,104,350,289.
Also Read: Persebaya vs PSM Makassar, Aji Santoso Determined to Complete Revenge
After the initial investigation by the KPK, Pahala said that Rafael's assets did not match his profile, that he was an Echelon III official, Head of the General Section of the Regional Office of the Directorate General of Taxes, South Jakarta II.
"When viewed from the case of tax officials, their profiles do not match (position). He is Echelon III and if you look at the detailed contents, most of them are assets," concluded Pahala.
Loading…