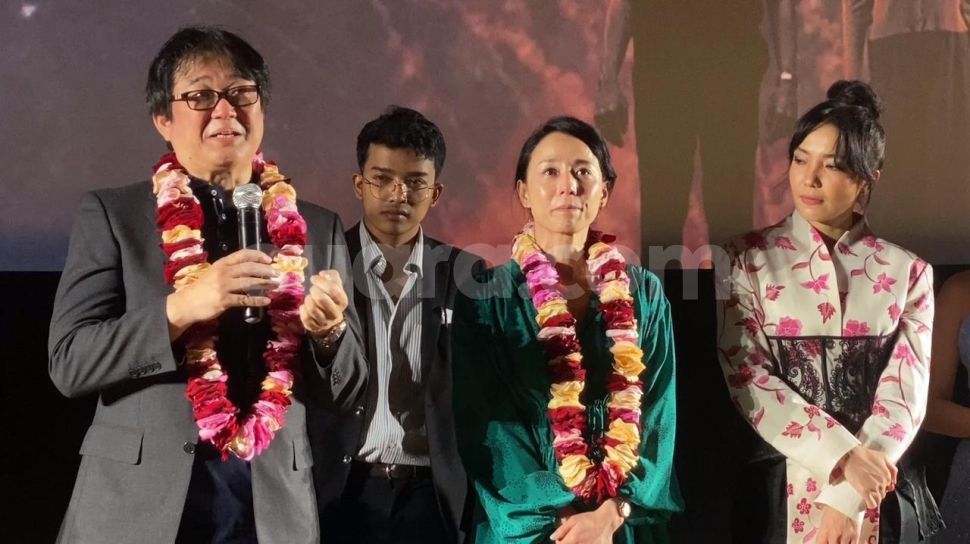 Suara.com – The Falcon Pictures production house officially introduces their latest film project titled Fireworks. This film is a recycled product of the Japanese big screen drama entitled 3ft Ball & Souls.
Just like the original version, the film Kembang Api raises the issue of suicide which, according to Herwin Novianto, as the director, is closely related to the lives of Indonesian people.
"We made this film because it is related to life," Herwin said at a press conference in the Kuningan area, Jakarta, Wednesday (22/2/2023).
Through the film Kembang Api, Herwin wants to educate the public that suicide is not a solution to solve various problems.
Read also: Hanggini once wanted to commit suicide, similar to a graceful character in the film 'Fireworks'
"So this film is not just about suicide, but also about family, feelings and despair. We want to teach that despair is not good," said Herwin.
The remake of the 3ft Ball & Souls film also received a positive response from the original director, Yoshio Kato. He felt honored that his work was repackaged into an Indonesian version.
"I feel very lucky and grateful," said Yoshio Kato.
Yoshio Kato even shed tears because the film 3ft Ball & Souls does have a very strong meaning for him.
"This film is based on a true story after my brother committed suicide," said Yoshio Kato while holding back sobs.
Also Read: Hit by Sharing Trials, Ringgo Agus Rahman Admits He Ever Wanted to Suicide
The Fireworks film tells the story of the suicide attempts of four people from different families and backgrounds. Because they always fail, they finally discourage ending life.
Starring Donny Damara, Marsha Timothy, Ringgo Agus Rahman, Hanggini to Imelda Therine, the film Kembang Api is projected to be shown in theaters on March 2, 2023.