DC Studios finally announces new productions.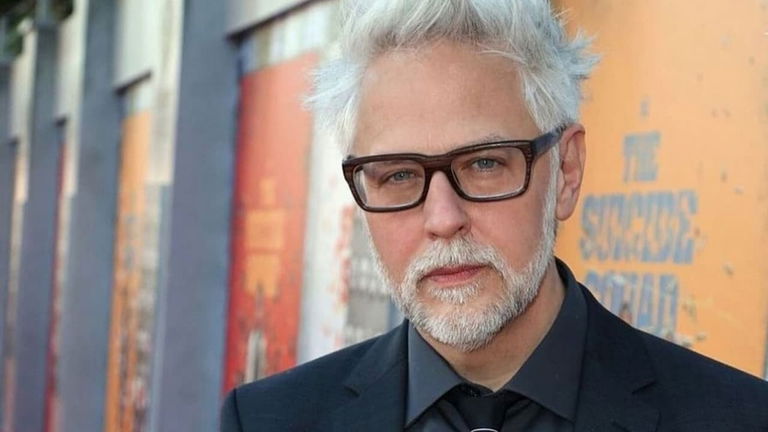 James Gunn, co-director of DC Studios, finally announces the next productions of this franchise.
join the conversation
Since the movie titled Black Adam was released in October 2022, and which promised to change the hierarchy of powers with one of DC's strongest characters, no other series or movies had been announced or another type of production by the DC company (Detective Comics) that was referring to what characterizes this company so much: superhero stories.
By virtue of this, we could affirm with complete and absolute security that the fans of this franchise could not wait for the producers and main managers of the DC company announce new films and productions films for this year 2023.
Recently, DC Studios Co-Chairman and Co-CEO James Gunn has revealed the next 10 films produced by the DC company. Next, we will tell you all the details about it.
James Gunn Reveals Upcoming DC Studios Productions
So much James Gunn as Peter Safran (co-head of DC Studios) have revealed that are working together for finally giving the DC Universe the much-needed coherence and cohesion, planning to work in a similar way to Kevin Feige with the MCU in order to achieve this goal.
"DC is a multiverse, but we are going to focus on a universe from that multiverse. We will incorporate some of the actors and characters from the past, but above all we will cast new actors" say Gunn and Safran. James and Peter claimed that the "refounding" of the DC franchise will take place with a first phase called "Gods and Monsters".
In this first phase or first chapter there will be ten productions (films and series) that, for the moment, they will be part of that universe to which Gunn and Safran refer, and on which they will focus, as they have declared.
It should also be noted that, according to Gunn and Safran, the rest of the productions that are based on DC characters, such as the versions of the Joker that have appeared in the movies, as well as Robert Pattinson's The Batman, will form part of other worlds or parallel universes grouped together and called DC Elseworldsinstead of being part of the universe that James and Peter are talking about.
Series that will be part of "Gods and Monsters" in DC
As mentioned above, the first phase of "restructuring" of the DC company has been called "Gods and Monsters", and will consist of 10 productions in total, of which 5 are television series.
It is therefore that we present the 5 series that will belong to "Gods and Monsters" in the new DC Universe.
Creature Commandos
This will be the first project of the first phase, entitled "Gods and Monsters", which will start the re-founding of the DC company. It will be an animated series Based on the DC comic of the same name.
A wild and exciting adventure, starring werewolves and vampires and that, as confirmed by Gunn, is already in production. It will involve characters like Weasel (also known as Weasel), who we could see in Suicide Squad and even Rick Flag Sr.
James has stated that he already he is working on the script of this production, since, according to himself, within the new DC Universe, animated productions can have continuations in "live action" or vice versa.
Waller
Amanda Waller will return to be played by Viola Davis in a new television series that will temporarily sit between the first and second seasons of "El Pacificador" (also known as Peacemaker).
This new production will have Chrystal Henry (Watchmen) and Jeremy Carter (Doom Patrol) as screenwriters. Gunn also let it be known that in this film the ruthless leader of the Suicide Squad, will continue to have the team led by John Cenawhose second season will delay its premiere on HBO.
Lanterns
Almost 12 years after Ryan Reynolds participated in the movie "Green Lantern", playing Hal Jordan, and after some cameos by its members in Justice League, the body of Green Lanterns will return in a series television with the "HBO seal of quality".
It will be starring John Stewartone of its most powerful and charismatic members, and by Hal Jordan himself. Both will be involved in a mystery that they must solve "in the True Detective line", admits Safran.
This new production rejects and replaces the Green Lantern TV series that it was in development, and that it had a little more of a "space opera" tone.
Lost paradise
While Wonder Woman's third production appears to be at a standstill, Gunn and Safran will take fans back to the world of the amazons with this new television series called Paradise Lost.
This series has been conceived as a prequel to the Wonder Woman story, set years before the birth of Diana Prince. It focuses on her mythological island of origin, called Themyscira and, as described by Safran, it is a story in the vein of Game of Thrones and will be a drama about "the political intrigue behind an all-female society."
Booster Gold
James Gunn and Peter Safran will finally make it adapt to the character Booster Gold in an upcoming television series, after several years of wanting to bring this character to fans' screens.
Planned and conceived as a comedy, this series will show a very popular character and highly appreciated by DC fans: Mike Carter, a failure from the future who uses the technology of his time to be able to travel through time to the present, pretending to be a superhero. As Gunn states: "It's basically imposter syndrome, but in superhero mode".
Movies that will be part of "Gods and Monsters" in DC
In the same way as with the series already mentioned and described, the phase "Gods and Monsters" will have 5 movies in the new DC Universe.
These are the 5 films that we can see in the first phase o First chapter called "Gods and Monsters", part of the first phase of the "refounding" or "restructuring" of the well-known company DC Studios.
Superman Legacy
It is probably the most anticipated production by fans of Superman and DC in general. This film will relate mainly Superman's early years as a superheroand its premiere is scheduled for July 11, 2025. It will be the first film that we will be able to see of this phase, even being, according to Gunn himself, "the tape with which the new DC Universe will actually begin".
As Safran describes: "This it's really the beginning of DCU. It (the script) is currently being written by James and I sincerely hope that we can convince him as well to maybe direct it as well."
Likewise, Safran affirms that it will not be a story that talks about origins once again and repetitively, but that it will show a young Kal-El learning to accept his Kryptonian legacy and heritage. "He is the embodiment of Truth, Justice and the American way of life. He is goodness in a world that thinks goodness is old-fashioned," Safran said.
Authority
Gunn has admitted to being particularly excited about this film, which will be an adaptation of the comic created by Warren Ellis and Bryan Hitch in 2011. It will present for the first time in the DC Cinematic Universe the mighty team of vigilantes which houses the wildstorm seal in the comics.
This film will have a different approach to the classic approach of good and bad that we can always see in superhero productions. According to Gunn, in this film the characters differ from the anti-heroes in that they "basically believe that you can't fix the world in an easy way."
The Brave and The Bold
This film is based on Grant Morrison's stage in the comics, showing Batman along with Damian Wayneson of Bruce, as Robin within the new DC Universe, being that the version of Batman by Robert Pattinson and Matt Reeves will become part of DC Elseworlds, being outside the continuity or canon of the new DC Universe.
Gunn states: "This is the introduction of the DCU BatmanBruce Wayne, and also from our favorite Robin, Damian Waynewho is a murderous little son of a bitch".
Supergirl: The Woman of Tomorrow
This film, based on Tom King's comic series, will show us quite a different Supergirl what we've seen on other occasions, and what fans might expect.
Gunn states that what differentiates this "supergirl" from her cousin, Superman, is that in this Universe Superman was lovingly raised by the Kents since they found him as a baby, while Supergirl had to grow up on Krypton, witnessing the death of everyone around him and seeing a lot of chaos and cruelty during the first 14 years of his life.
The Thing of the Marsh
After having produced a television series in 2019 that turned out to be a complete failure, Gunn and Safran they will bring back Swamp Thingbut this time on the big screen.
This new film, which will be connected to the rest of his DC Cinematic Universe, will stand out from the rest of the projects by virtue of its gloomy and gloomy tone, focusing on explore "the dark origins" of the anti-hero who was once the scientist Alec Holland.
join the conversation