Unscrupulous move by the Chinese Vinto who inserts the initials GS in the name of his new 500 cc twin-cylinder road enduro
February 8, 2023
It has two cylinders, but they are inline and are not boxers. It has a single arm, but no cardan shaft. it is designed to travel comfortably even off-road and the GS lettering stands out on the tank and side cases. However, it is not the German brand that we might think of but the Won. The brand of the Chongqing Sokon industrial group has boldly inserted the initials GS on its new 525 and it almost seems like a tribute to the much more illustrious Bavarian. The lines are modern and pleasant and the equipment is of a good standard, but above all the price, at least for the Chinese market, is decidedly attractive: 4.900 euro at the current exchange rate.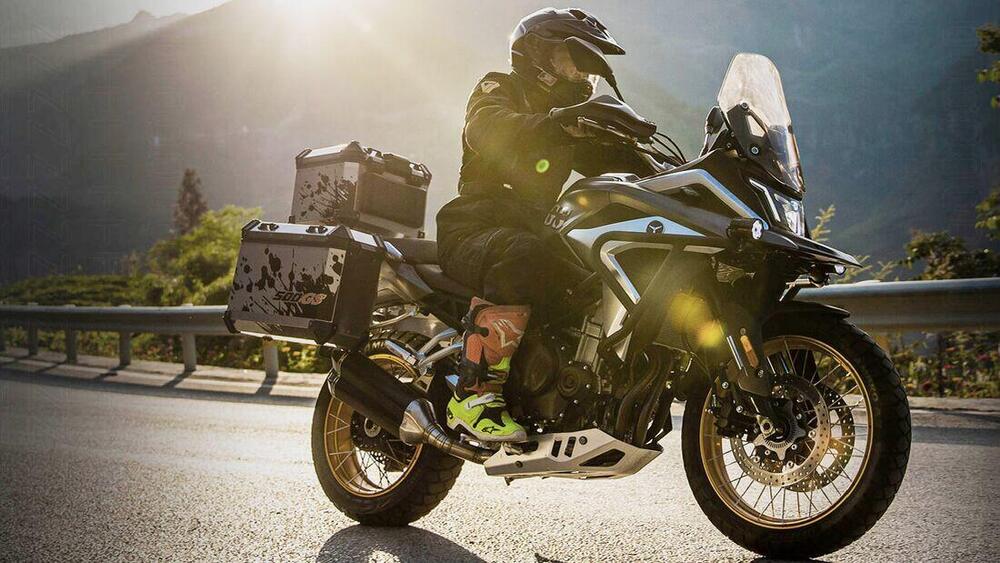 Won Motor it's a new brand and it's trying to win over a more demanding clientele than the Chinese one of a few years ago. The market has evolved and so have the products. This Won GS 525 is the new top model and a real street enduro equipped with tubeless spoke wheels with 110/80-19 front and 150/70-17 rear tires and suspension with 200mm of travel. The braking system is based on a double 300 mm disc at the front and a 240 mm disc at the rear with two-channel ABS. The frame is in steel but to stand out the most is the rear single arm aluminum with adjustable shock absorber. The engine is produced by Loncin and is a liquid-cooled inline-twin with Bosch fuel injection and four valves per cylinder.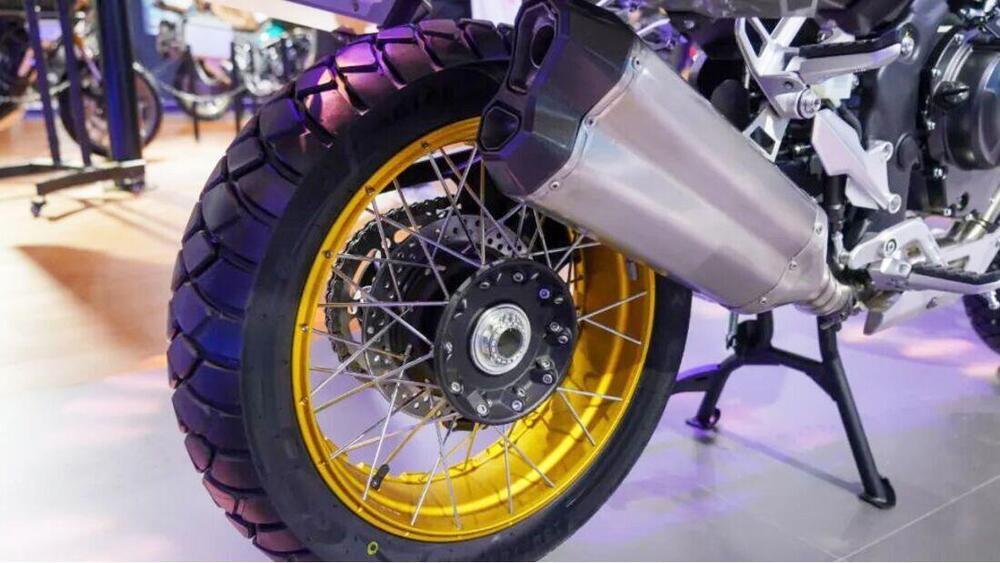 Unlike those produced for the brand Voguefor which Loncin declares 48 HP at 8,500 rpm, for this Vinto GS 525 they are declared at the same regime 54 CV (39.6 kW) but it is conceivable that to comply with European regulations if there was a version for our market it could have the same power as the Voge. In any case, the performance seems interesting to us also because the declared weight is 205 kg with a 21-litre tank full. The autonomy should therefore be remarkable with a consumption of about 25 km/litre and the maximum speed should be approx 170 km/h.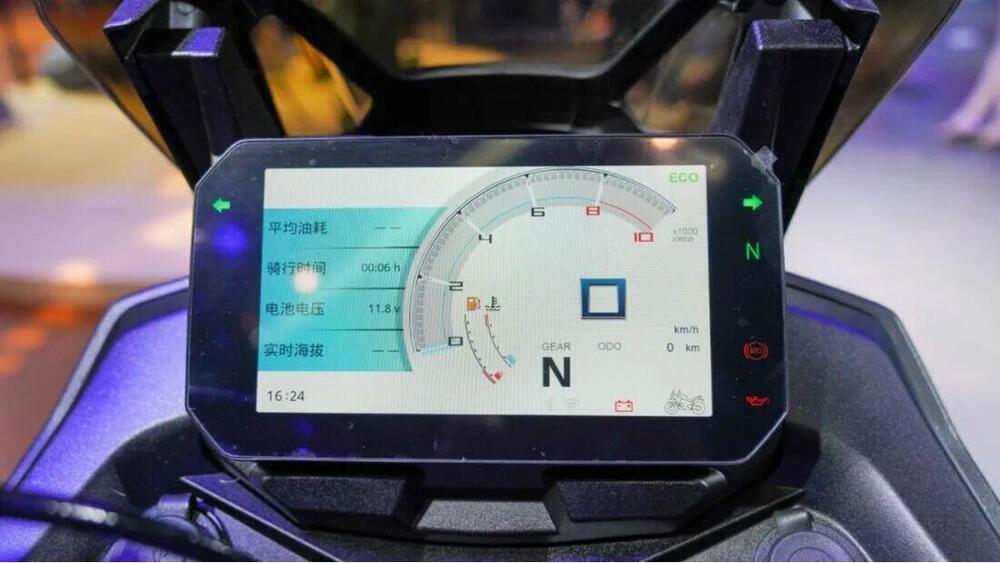 The saddle is located at 810mm from the ground and the endowment seems to be of all respect: the windshield and suspension are adjustable, the lights are LED, there is no lack of USB charging socket and aluminum protection bars. The 7″ color instrumentation complements the connectivity features with the smartphone also for navigation and automatic brightness control and various driving data can be recorded. The trio of aluminum suitcases are instead offered as an option. Vinto's GS 525 has just made its debut on the Chinese market at 35,980 yuan which, as anticipated, corresponds to around 4,900 euros at the current exchange rate.
Do you think it would have happened here? Write it to us in the comments.