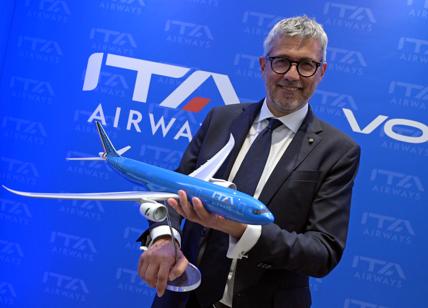 FABIO LAZZERINI CEO OF ITA
Ita, skip the union-company agreement on salary increases
There is no agreement between Ita and the unions. "It ended with a negative outcome the meeting that took place this afternoon between the unions and the top management of Ita Airways with the aim of reaching an agreement on wage and contractual issues".
The Secretary General gave the news Claudius Tarlazzi and the national secretary Ivan Viglietti of Uiltrasporti who explain: "The company has inexplicably shown unacceptable rigidity by refusing to sign an agreement built together over the long months of negotiations".
"It is a serious fact – continue Tarlazzi and Viglietti – disrespectful to the workers and of the citizens. In support of this battle for civilization and dignity, a first strike action will soon be proclaimed".
"And the first strike of the Ita Airways era made necessary due to the insane unreasonableness of some members of the company's Board of Directors. We ask for the immediate intervention of the shareholder – they conclude – to prevent these positions from undermining the growth path of Ita Airways and jeopardizing the alliance with Lufthansa".
Ita, 4-hour strike on 28 February. Unions: "The MEF intervenes"
The trade unions and professional associations of air transport (Filt, Fit, Uiltrasporti, Ugl TA, Anpac, Anpav, Anp) have "acknowledged with extreme regret the sudden and unforeseen turnaround" by Ita and closed the cooling procedure in the ministerial seat by announcing the first four hours of strike by all airline staff for February 28, 2023.
The unions speak of "Ita's sensational retreat this evening at the ministerial table which was supposed to sanction the positive conclusion of the comparison on the salaries of the company's employees. I disavow how manyor negotiated positively yesterday evening the company communicated the unavailability to sign the agreement and the convening of a Board of Directors for next week". "It is urgent – they ask – an immediate intervention by the Ita shareholder Mefto clarify within the Company's Board of Directors".
Subscribe to the newsletter