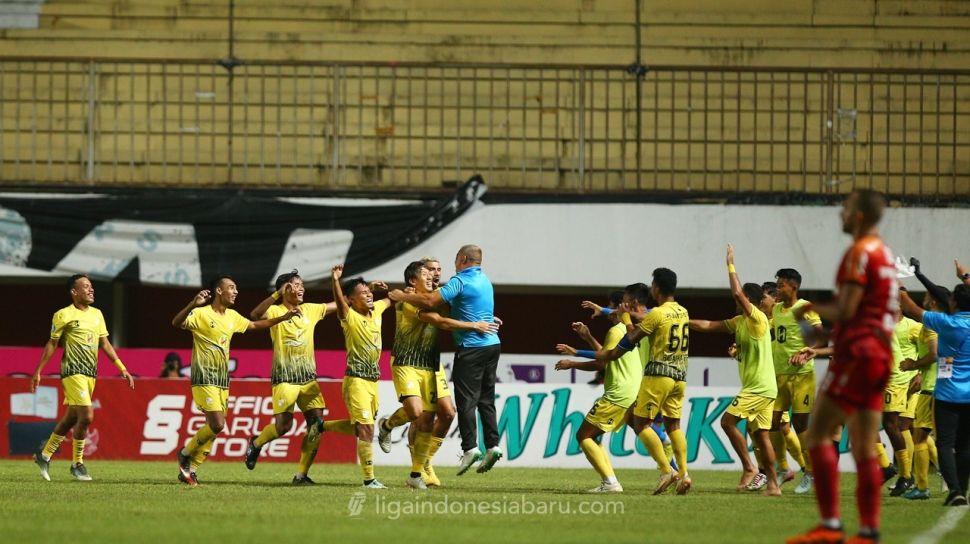 Suara.com – The interim coach of Barito Putera Isnan Ali hopes that the new coach of his team will be able to continue the winning trend after his team won 2-1 over Bali United in the BRI League 1 match which was played on Sunday (5/2/2023).
Barito Putera was surprisingly able to gain victory over the top team Bali United, thanks to Renan Alves' free kick goals and Ryota Noma's kick. Bali was only able to reply through Fadil Sausu's goal in the first half.
This positive result ended Barito's record of four games without a win. The last time Laskar Antasari won in Liga 1 was when they won 3-0 over Persita Tangerang in December 2022.
The series of bad results made Barito slump in 16th place in the standings with a collection of 19 points. At the same time it led to the dismissal of coach Rodney Gonzalez who actually only managed the team in September last year.
Read also: Bali United's hard efforts to make Barito Putera superior doesn't slack off in League 1
"Of course we will convey what is positive today, we will convey it to the new coach later, we will convey the current condition of the team. Hopefully the trend can continue, even though we will have a new coach later," Isnan Ali said in a statement at the press conference after the match against Bali United that reporters received.
"I don't think there is a problem because the players were also from the beginning we were together. We will convey the current situation and condition of our team," he added.
Barito is the only team participating in the 2022/2023 League 1 that has changed team architects twice. Previously they signed Dejan Antonic at the start of the season, before being replaced by Gonzalez who also led to dismissal.
It is not yet known who the candidate for the new Barito Putera coach will be. However, a number of sources say that former Rans Nusantara coach Rahmad Darmawan is a strong candidate. Moreover, Rahmad had saved Barito from the threat of relegation last season.
Read also: Luis Milla's comments after Persib Bandung bends PSS Sleman and returns to the top of the standings