Two specialists clarified the doubt for La República. Is it true that bathing when we have a fever or the flu could be harmful to our health?
Can I bathe if I have a fever? Many people have this doubt every time they have a cold or the flu, since there is a belief that taking a shower in this situation could negatively affect their health. But how true is this? Two experts resolve this question.
According to EsSalud, the population tends to present these pictures more frequently in winter times, especially in Lima, due to temperature changes. The entity announced in 2020 that the number of patients with flu increases by 30% in the cold season, which begins in March and ends in September.
Is it good to bathe if you have the flu or fever?
In dialogue with La República, Dr. Carol Alvitez Luna, a specialist in pediatric pulmonology, pointed out that people can take a shower when they have a fever, since it allows the patient's temperature to be regulated.
"People can bathe. Even in the case of minors, it is indicated that they take a warm water shower for 15 to 20 minutes to lower their temperature. It is an aid to lower the fever (…), but the water must be lukewarm, cold or hot water should not be used, "said the expert.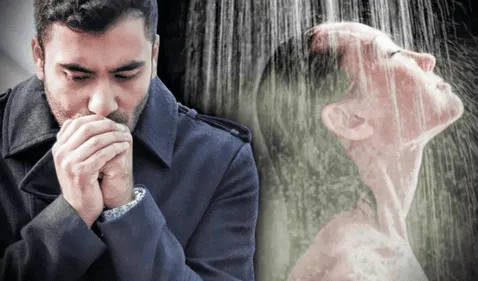 People with fever or flu can take a shower. Photo: composition LR
The pulmonologist Henry Figueroa agrees with the indication of the specialist Alvitez. As detailed by the doctor in dialogue with this medium, patients with a temperature of 38 °C should bathe, since it does not represent a health risk.
"When the patient has a fever, there is an etiological treatment that is conditioned to the cause that generates this discomfort – which can be a bacterial, viral, parasitic or fungal infection. (…) But there is also a procedure of physical or symptomatic means that are used when the person has a very considerable fever. In these cases, it is recommended, especially in children, to take a bath to lower the body temperature, "he clarified.
What precautions should I take if I bathe when I have the flu or fever?
The specialists consulted indicate that when taking a shower when you have the flu or fever, sudden changes in temperature should be avoided. In this sense, it must be verified that the environment is properly closed to avoid exposure to the cold. In addition, the patient has to properly dry the body and hair after bathing.
"Sudden changes in temperature are not recommended, since it could lead to an infection or cause complications in the patient," said Dr. Figueroa.
Can I shower if I have COVID-19?
People with COVID-19 can also take a shower, experts said. "People who had COVID-19 and were at home can bathe with warm water," explained Dr. Alvitez.
Along these lines, the official website of the National Jewish Health, which specializes in investigating and treating respiratory diseases, indicates that taking a shower is part of the self-care that every patient with coronavirus should take into account. Meanwhile, the Centers for Disease Control and Prevention (CDC) recommends that patients shower in a personal bathroom whenever possible.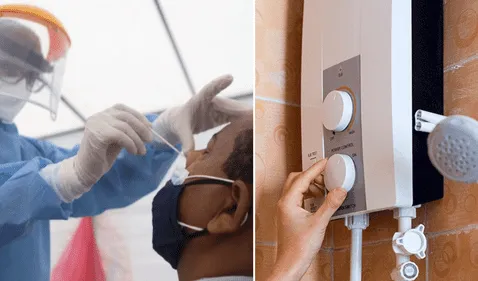 COVID-19 patients can also bathe. Photo: composition Clinton Medina Carhajualca / La República / AFP
Flu or cold? What is the difference?
Many people often confuse the flu and a cold, since they have similar symptoms. However, these pictures differ because each one has a specific cause.
"The flu is caused by the influenza virus. This causes a lot of discomfort, joint pain or headaches and fevers for three or four days", explained the pulmonologist Alvitez. In addition, it usually lasts a week, according to the WHO.
Instead, the cold is caused by the rhinhovirus and has mild symptoms, which peak in three to four days, according to information from the CDC. In this case, the patient may register nasal congestion, sore throat, sneezing or coughing.
How does the flu spread?
The flu virus spreads through microdroplets that are spread by coughing and sneezing by those who have this condition. According to the website of the College of Pharmacists of Barcelona, ​​it can spread through the air for approximately 4 to 6 hours and can show up in the individual in the next 18 to 72 hours after infection.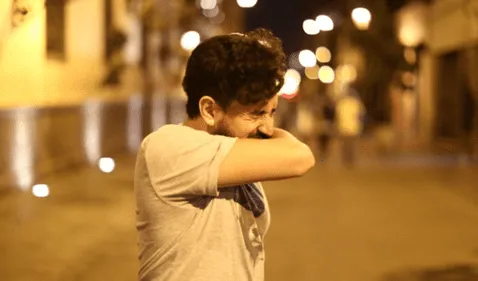 People tend to get the flu more often in winter. Photo: The Republic
When can influenza cause complications?
According to official information from the WHO, those affected can recover in a week; however, in certain groups of people, such as older adults, children, or people who have other acute medical conditions, "infection can lead to serious complications of the underlying disease, lead to pneumonia, or cause death."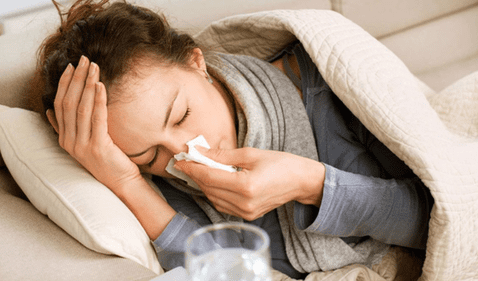 Review when the flu can cause health complications. Photo: LR file
What are the flu symptoms?
Common signs and symptoms of the common flu include:
Fever greater than 100°F (38°C), although not everyone with the flu has a feverCough or sore throatRunny or stuffy noseHeadacheMuscle achesChillsFatigueNausea, vomiting, or diarrhea (more common in children)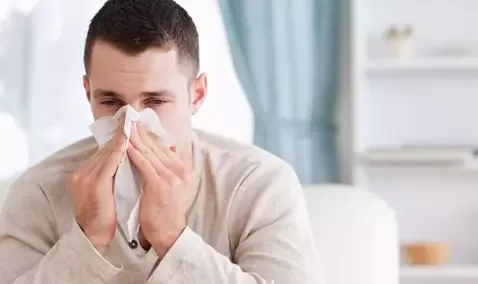 The flu causes a headache and sore throat. Photo: AARP
How long can a flu last?
A mild flu can last approximately 5 to 10 days, while a fever usually lasts 3 to 5 days. Another symptom of the flu is coughing and this can last 7 to 10 days.
What happens if I stop bathing for a year?
If you make the decision not to bathe for a long time, in the first few days you will notice exposure to diseases. The bacteria that inhabit different objects that we use on a daily basis could be a danger to you if you touch your eyes, mouth or nose.
Infections such as the flu and skin problems will appear due to the lack of soap and water that can combat these ills. Another change that will arise in your body is undoubtedly the hair and fat that can arise due to lack of cleanliness.
The scalp will not only become greasy, but it will also scab over. The bad smell and these health problems can only be reversed if you remove the dead cells from the scalp with a conscientious bath.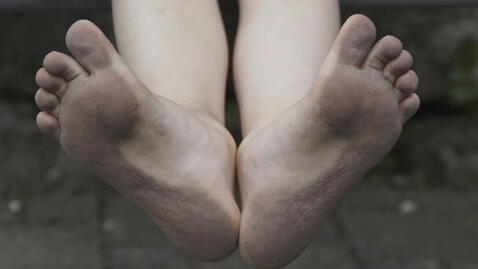 Not bathing brings serious health problems. Photo: arbolabc
When we are stressed, does dandruff appear?
Product of seborrheic dermatitis, dandruff is the consequence of chronic inflammation manifested in areas of the skin with a large number of sebaceous glands: the scalp and face. It can also present with greasy scales with a yellowish tint that flake off.
This skin disorder tends to be more constant in nursing babies —usually in the first three months of life—, adolescents, and adults between the ages of 30 and 70, according to a publication by Dr. Thomas Ruenger in the MSD Manual.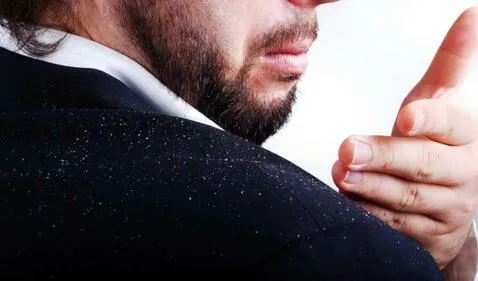 Sample of a mild picture of dandruff. Photo: Cured.
What is the best time to go to sleep, according to science?
Is there an ideal time to sleep? There is no doubt that having a poor quality of sleep has a negative impact on people's physical and mental health. For this reason, many people usually sleep at least eight hours a day. However, it is often unknown what is the best time to go to rest.
An investigation by the European Society of Cardiology (ESC) revealed the most suitable time for people to rest. This is one of the largest studies that have evaluated the relationship between an individual's sleep parameters and the risk of cardiovascular disease.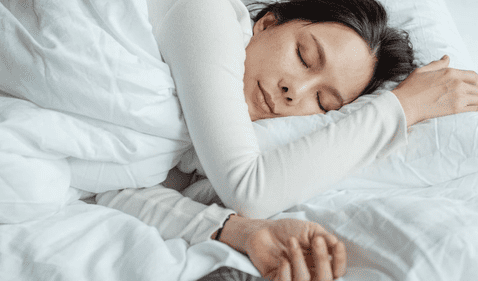 The ideal time to go to sleep is between 10:00 pm and 11:00 pm, according to a study. Photo: The Republic / file
How many hours should an average adult sleep?
According to the American Heart Association, the average amount of sleep an adult should aim for is between seven and nine hours. During the pandemic, a 2021 study by the American Academy of Sleep Medicine found that almost 60% of those surveyed had trouble sleeping as a result of the joint. The AHA believes that quality sleep could be the key to an overall healthier life.
What happens if you sleep more than 8 hours?
Although little sleep can be detrimental to the human body, so is sleeping too much. Prolonged sleep can cause tiredness, low motivation and obesity, due to little physical activity during the day. In addition, meal times may be affected.
Updated by Natalia Ortiz and Marilú Sánchez
Recommendations to sleep well
Set an alarm, not to wake up, but to go to sleep Take 15 minutes to get mentally ready for the next day Address stress and reduce anxiety through practices such as meditation, journaling, and reading before bed Avoid being exposed to bright screens before bed sleepDo not go to sleep if you feel restless or restlessInhale air through your nose (4 seconds), hold your breath (7 seconds) and exhale (8 seconds)Go outside for at least 15 minutes a day.
What happens if I sleep less than 8 hours a day?
Sleeping less than 8 hours a day could cause serious health problems such as obesity, diabetes, heart disease, and high blood pressure. To avoid being exposed to these problems, it is advisable to change our daily habits as this will help us find enough time to rest.