Suara.com – Guruh Tirta Lunggana chose to move to PPP in order to continue the struggle of his late father, namely Abraham Lunggana or Haji Lulung from PAN who managed to lead him to become a member of the DKI Jakarta DPRD.
Instead of being able to continue the struggle of Haji Lulung, he was actually evicted from the party with the symbol of the kakbah.
At the beginning of 2023, Tirta was officially no longer the chairman of the DKI PPP DPW. This was stated in Decree Number 0790/SK/DPP/W/I/2023 concerning Ratification of Changes in the Management Composition of the Regional Leadership Council of the United Development Party of DKI Jakarta Province for the 2021-2026 Service Period.
Tirta then chose to leave PPP and join the Democratic National Party (NasDem). It came to the fore when Tirta was removed from the seat of chairman of the DKI DPW PPP because he supported Anies as a presidential candidate in the 2024 presidential election.
Also Read: Anies Baswedan Reveals the Mystery of IDR 50 Billion in Debt in the 2017 Pilkada: It Wasn't from Mr. Sandi
How was Haji Lulung's son's political journey?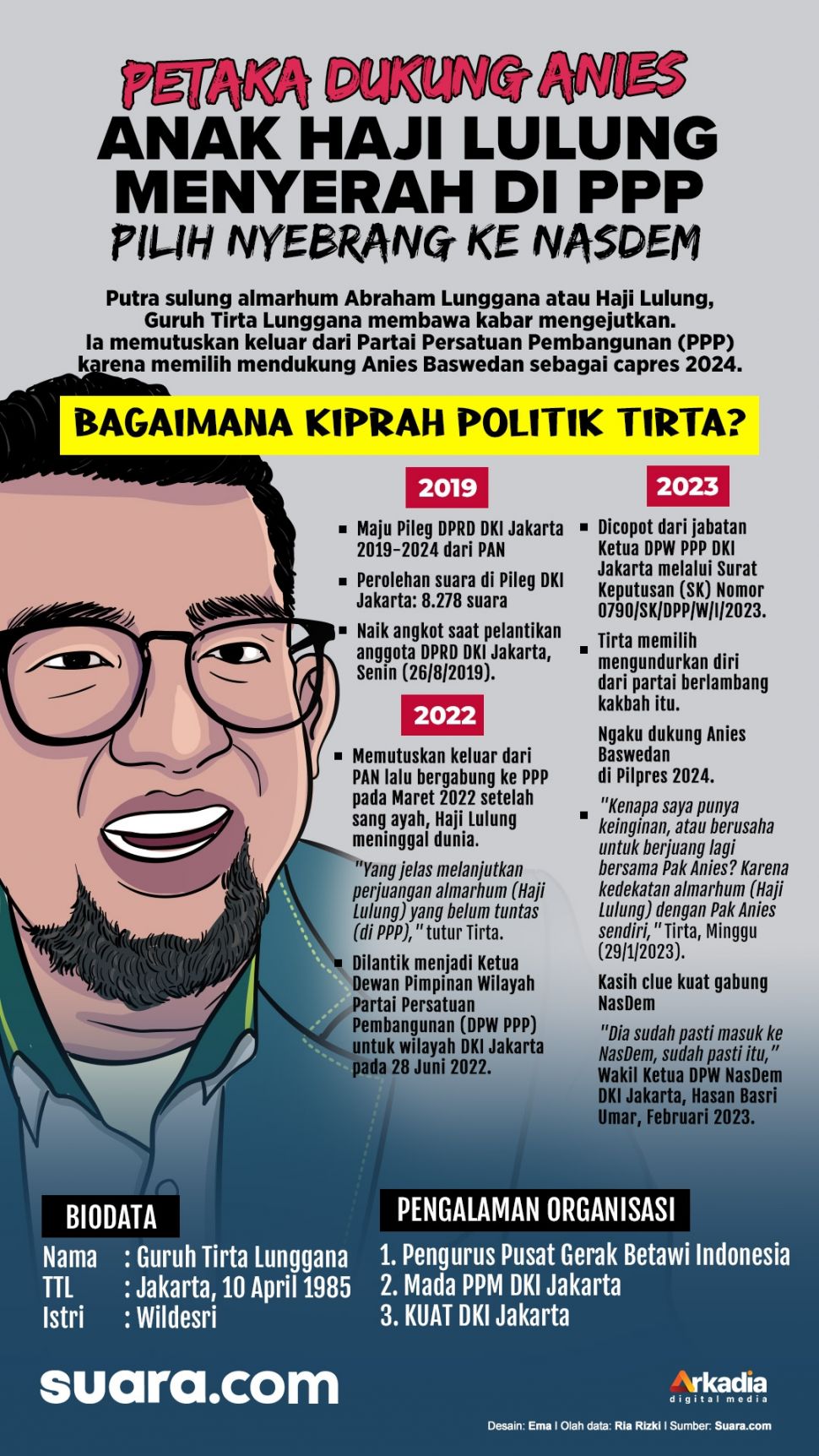 Infographic of the Political Journey of the Children of Hajj Lulung. (Suara.com/Ema)